Choosing Your High School's Musical: Part 1 (New Shows)
Choosing Your High School's Musical: Part 1 (New Shows)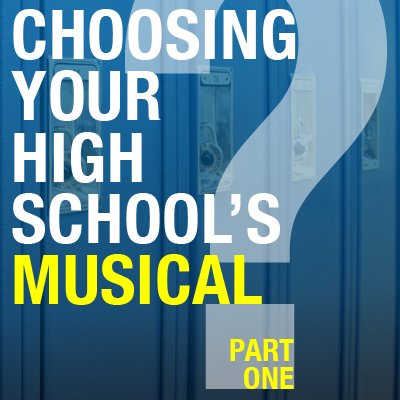 Choosing the right show for your high school students to perform can be a bit of a challenge. You must consider the decision from so many different angles: the size of your budget, the scope of your audience, the access to props, sets, and costumes, the number, gender and experience of your students, and, of course, the type of venue in which you'll perform.
Ultimately, you are the best judge of what will fit for your school, but MTI is here to help with any bumps along the way. Our newest series of blog posts, "Choosing Your High School's Musical," is designed to introduce you to some of our shows that we know work in a high school setting, beginning with the newest shows we have available for licensing...
DIRTY ROTTEN SCOUNDRELS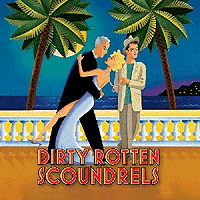 DIRTY ROTTEN SCOUNDRELS
is a show sure to fire up your most rambunctious characters! With a
large chorus and a number of featured roles
,
DIRTY ROTTEN SCOUNDRELS
provides an
opportunity to showcase a wide variety of young actors and actresses
.  This is a show filled with hysterical slapstick bits that allow your budding comedians to shine, not to mention have a blast while doing so.
Based on the popular 1988 film,
DIRTY ROTTEN SCOUNDRELS
centers on two con men living on the French Riviera. The first is the suave and sophisticated Lawrence Jameson, who makes his lavish living by talking rich ladies out of their money. The other, a small-time crook named Freddy Benson, more humbly swindles women by waking their compassion with fabricated stories about his grandmother's failing health.
Related Posts13 THE MUSICAL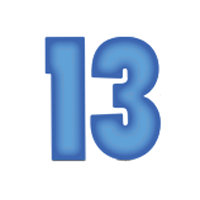 13
is a show that deals with issues readily familiar to your high school students.  Hilarious and high-energy,
13
teaches valuable lessons about growing pains what exactly it means to be "cool."
When his parents get divorced and he's forced to move from New York to a small town in Indiana, Evan Goldman just wants to make friends and survive the school year. Easier said than done. The star quarterback is threatening to ruin his life and his only friend, Patrice, won't talk to him. The school freak sees an opportunity for blackmail and someone is spreading the nastiest rumors.
Whether it be freaks, geeks, or dealing with divorce, the show is
relevant to high school students everywhere
. In addition, it offers f
lexible casting and minimal dancing with many featured roles
. This is also an especially good choice for schools concerned with costuming and scenery -- the show is set in the present day, so
students can often wear pieces from their own wardrobes and little set design is necessary
.
Related PostsLITTLE WOMEN THE MUSICAL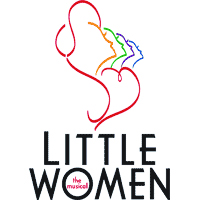 LITTLE WOMEN THE MUSICAL
is a wonderful show, especially for enthusiasts of the classics. For high schools, the educational connections and
opportunities for English class enrichment
is highly appealing, as is the
flexibility in cast size
, thanks to the authors adding
optional "expansion" characters
. For this reason, the show can be performed with
as few as 10 cast members and as many as 42
.
Based on Louisa May Alcott's own family experiences (and novel),
LITTLE WOMEN
, follows the adventures of Jo, Meg, Beth and Amy March as they grow up in Civil War America. The beloved story of the March sisters is timeless and deals with issues as relevant today as when they were written.  With Sutton Foster and Maureen McGovern both among the Original Broadway Cast,
LITTLE WOMEN
also provides a perfect opportunity to
feature your strongest female singers
.
Related PostsTHE WEDDING SINGER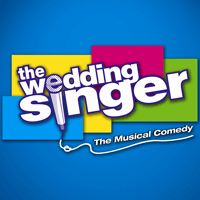 THE WEDDING SINGER
takes you back to 1985 New Jersey, where Robbie Hart is in high demand for weddings all over the place...until his own fiancee leaves him at the altar, that is. Brokenhearted and miserable, Robbie is determined to make sure that every wedding is as disastrous as his own.
Based on the popular 1998 film featuring Adam Sandler and Drew Barrymore,
THE WEDDING SINGER
is fun, fun, fun, and
features a large, strong chorus
. Students love to revive the 80's and can really appreciate the pop culture references and hip music, while parents may find the hair and make-up eerily similar to their own high school days!
Related Posts DOCTOR DOLITTLE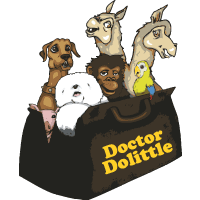 DOCTOR DOLITTLE is a perfect choice for a school desiring a family-friendly selection. Based on the classic stories by Hugh Lofting, the man who can "talk to the animals" is now able to sing with them, as well.
The classic tale of kindness to animals and animal kindnesses trots, crawls and flies onto the stage. All of the characters (human and animal) we've come to love through the stories of Hugh Lofting and the magical movie musical are given new life in the stage version of DOCTOR DOLITTLE.
With a large cast and a number of featured roles for actors and actresses of varying shapes and sizes, this gem gives every one of your students a chance to shine. In addition, your students can be very active in the creation of their animal costumes, giving them a more hands-on role in the staging of their show.
Related Posts