Cindy Says: 5 Tips to Stay Charged and Sail into Summer
Cindy Says: 5 Tips to Stay Charged and Sail into Summer
You have finished your productions for the school year, you are tired, your to-do list is a mile long, and summer is so close you can taste it.  We musical theatre practitioners tend to put ourselves last.  Think about it: if you are truly collaborative, constantly delegating, and ensuring everyone has ownership in your program, there's little time left for you.
Sustainability is the most difficult thing I have ever taught, yet so vitally important. If YOU aren't sustainable, your program most certainly will not be.  Here are a few tips to sail through!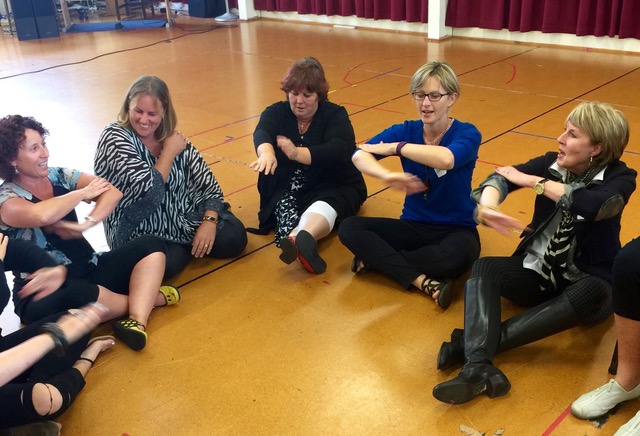 Take time to reflect on the past year. 
Talk to kids about what they learned, what they are proud of, and how they have changed.  Ask yourself the same questions you asked kids to reflect on.
Try to leave things as organized as possible. 
Yes, I did say try.  Maybe your registration isn't complete for summer drama camp and maybe you have to add new faces to your production team for next year, but take a little time and jot down what worked and what didn't.  Fall will begin more smoothly.
Summer professional development can lead you to life changing inspiration. It doesn't need to be lengthy or expensive. Change your daily scenery and never stop studying your craft. Check out the Broadway Classroom that Music Theatre International sponsors.  Shadow another teacher for a few days. Come to our iTheatrics JR Teaching Intensive in NYC, see a JR pilot and play with us and teachers like you for a weekend.  Did I say never stop studying your craft?
Communicate with your peeps!
Keep your administration informed and thank anyone involved in the many aspects of your program. Host a meeting/celebration with students and parents to ensure everyone has ownership. Rehearsal schedules, show selections, general "ups and downs" might be up for discussion and for you to listen.  Serve some refreshments and celebrate the community you have helped build.
Pat yourself on the back.
Many of you know the song I share with kids when they have accomplished hard work.  The last phrase goes "and give yourself a pat on the back".  So, think about a project you have waited all year to accomplish.  Peek over the stacks of costumes and think about feeling healthy with exercise. Jam out on your own dance moves. Sleep extra hours. Have dinner with your production team.
You deserve it.  You have made the world a better place, one musical at a time.  CR