Are you ready for a rainy day? Budgeting for the new normal.
Are you ready for a rainy day? Budgeting for the new normal.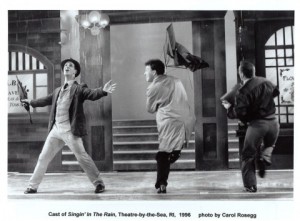 In the wake of Hurricane Sandy and all the devastation it wrought on so many things - including Broadway and not-for-profit arts organizations all over the east coast – I've begun to worry about how many theater companies in the affected areas may have trouble recovering.
All too often even one or two missed performances can prove to have a major impact on a theater company's budget. In this "new normal," freak weather events, floods, hurricanes, snow storms, etc., are showing up in the most unlikely places. But in the arts it doesn't take a natural disaster to devastate a show's budget. Losing a star to illness, having an air conditioning or heater breakdown, or any number of things that take a show off the boards for even one night, can mean the difference between a profitable show and an organization-threatening catastrophe.
So what you can you do? Well, more and more I'm seeing smart theater companies build emergency or contingency funds into their budget. No matter the size or location of your theater company, contingency planning has never been more vital. I know it's already hard to make ends meet, but your healthy rainy day fund is not the place to pinch pennies.
There are several ways to start building an emergency fund:
Do you have a musical theater blockbuster on the books or an annual holiday hit coming up this year? When that big musical or holiday hit exceeds its goal, stash away a few of those dollars for next year when a snowstorm may take a chunk out of your bottom line.
Do you have an annual end of year fundraising ask? Include a mini-emergency fund request to your most loyal patrons and friends. There's no time like the present to remind your nearest and dearest that you are keeping your theater's future financial health in mind. You'll find that they may be willing to give a little more to make sure today's donation will support you for the days and years to come.
Just like you or your venue budget for insurance, emergency contingency funds shouldn't be considered optional. Broadway shows don't open without a healthy contingency in place; and, just ask any number of major not-for-profit theaters and they'll tell you it is their reserve funds that allow them to weather the ups and downs of this business and keep their doors open.
So if you haven't already done so, get your rainy day fund started today. Thinking about the future now may just ensure that you have one!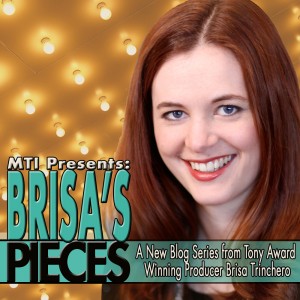 Got questions or comments? Please be in touch! You can reach me via
MTIShowspace
or on twitter: @brisatrinchero. I also blog about the art and business of new musicals at
www.makemusicals.com
. I look forward to hearing from you!