Carrying On FIDDLER's "Traditions"
Carrying On FIDDLER's "Traditions"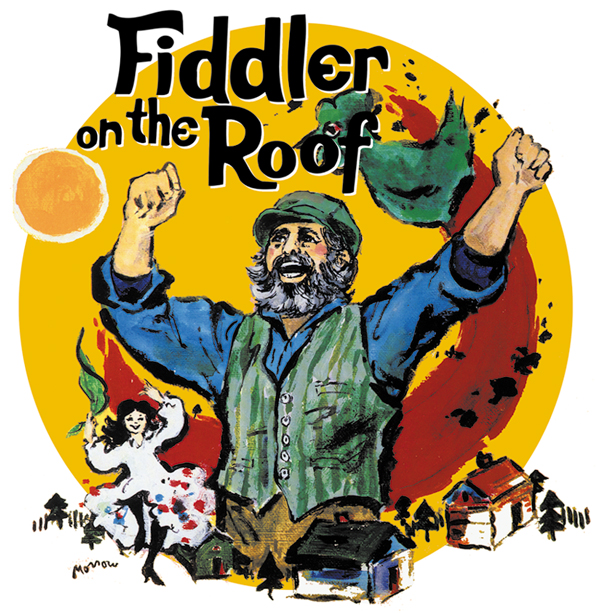 "I'm proud to be one of the people to share this with new generations and maintain the flame."
The voice of
Gary John La Rosa
, renowned director, resonates from the speakerphone. Our topic of conversation is one of which his knowledge knows no limits and his passion oozes from every syllable he utters.
"[FIDDLER ON THE ROOF] was the first Broadway show I ever saw,"
he pleasantly recalls. No more than 25 years later, La Rosa would find himself on stage at the George Gershwin Theatre, performing in the 25th Anniversary production of
FIDDLER
. It would mark his Broadway debut and lay the foundation of the "Traditions" which he has honored throughout his career.
At the time of our interview, after the conclusion of a rehearsal for
Barrington Stage Company
's
FIDDLER ON THE ROOF
, La Rosa estimated his involvement - either as performer, choreographer, or director – with professional
FIDDLER
productions to be 20+.
"For me it's not like: here we go again, throwing this up,"
he explains.
"I really take great time and patience with the performers to make them understand why are you doing this movement and what the actual details are."
These movements and details are the original Broadway staging and choreography. Created by Jerome Robbins, performed by Gary John during the 25th anniversary production and 30th anniversary tour, and recreated by him when he directs
FIDDLER
, La Rosa is committed to the preservation of the "Traditions". He explains,
"It's important to preserve...There are things that are classic and are beautiful and they're a beacon to new artists to say, 'Hey, I can go there because I know where we've come from and I can see craft and I can see fine theatre'. I think that's very important."
As described by
Barrington
's Tevye, Brad Oscar (of
THE PRODUCERS
and The Addams Family fame), La Rosa's maintenance of the "Traditional"
FIDDLER
is in a word,
"delicious
".
"How lucky are we?!"
Oscar exclaims.
"To be able to do this opening number with original staging, to be able to do the dream, and to see the bottle dance, to be a part of it - To me it's like musical theatre heaven."
Despite opening on Broadway almost half a century ago and being based on stories written around the turn of the century (as in early 1900),
Jerry Bock
,
Sheldon Harnick
, and
Joseph Stein
's masterpiece about Tevye the milkman continues to enthrall audiences to this day. Its comment on society is just as pertinent in 2012 as it was in 1964. "Why?" I asked Mr. La Rosa.
"People want equality,"
he explains,
"People want to be treated fairly, they want a place to practice their religion, and they want a place to live in harmony and have a community."
FIDDLER ON THE ROOF
's poignancy isn't confined to American audiences, however. With countless productions and revivals in countless numbers of countries, it stands to reason that
FIDDLER
is one of the most universally relevant pieces of American musical theatre history. Mr. Oscar's recounting of a story shared by individuals involved with the mounting of
FIDDLER
in Japan serves as testimony:

"[FIDDLER] got to Japan. And someone came up to Joe Stein and said, 'This show was a success in New York? – That's very interesting, it seems so Japanese to me.'"
Clearly, even audiences worldwide find themselves personally invested and relating to the story of Tevye's family.
"Every one of us has been a parent or a child or both,"
offers Oscar.
Suggests La Rosa,
"It's a piece of hope. Despite the fact the show ends with them leaving Anatevka, there's hope that these people will survive and these people will go on."
Regardless of the emotional effect an audience expects a show to have on them, they come to the theatre to be entertained. Its relatability aside,
FIDDLER
can bottom line be described as just a plain, good story – one that continues to entertain.  Whether it's the
Barrington
Stage in Pittsfield Mass, the
Winter Garden
stage on Broadway, or the
Nissay Theatre
stage in Tokyo,
FIDDLER ON THE ROOF
will be forever adjudged as a musical theatre treasure.
Says Brad Oscar,
"As far as this Golden Age of musical theatre, with scores like this, they are of a certain ilk. They're part of our culture, our fabric. People are still doing Fiddler."
L'Chaim!
BARRINGTON STAGE COMPANY's production of FIDDLER ON THE ROOF runs from 6/13- 7/14, 2012.CLICK HERE FOR TICKETS
Special thanks to Mr. Siedenburg of Barrington Stage Company for arranging Mr. La Rosa and Mr. Oscar's interviews.