Cindy Says: Our Unsung Heroes that Sing
Cindy Says: Our Unsung Heroes that Sing
When those special "appreciation days" pop up on our Facebook and Instagram feeds, they give us a chance to pause and reflect on all the accomplishments that are sometimes in the background for these professions.  In the past 14 long months, our unsung heroes – health care workers and teachers have saved us, kept students safe and engaged and kept patients as safe as humanly possible during a pandemic.
As musical theatre teachers and directors, you created new ways of making theatre, worked through the challenge of COVID, and still helped students develop the 4 C's of 21st century skills: critical thinking, communication, collaboration and creativity. In our world of theatre education, we rely on our theatre licensing professionals to simply get a show off the ground.
Not only do they work out logistics, they are exceptional problem solvers, artists and performers in their own right. They inspire and do everything in their power to make shows "happen" for students. I can't tell you how many times I am at a national conference in our MTI booth where a teacher tells me how much they love their representative.  They consider them friends and saviors.  Behind the scenes, I have never met more patient and kind folks that are equally excited when they know they have contributed to making theatre real for kids.
This incredible team rarely takes the stage but makes it happen for everyone else even during a pandemic, so I would love to have them take a bow. I know you - your ovation will be a standing one!
Adam Deremer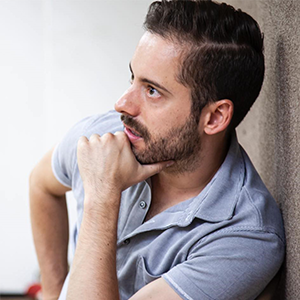 Hometown: Manassas, Virginia
Representing: Alaska, Florida, Georgia, Connecticut, Maryland, and Washington. 
"One of my favorite theatrical experience has been working internationally, in Italy, as artistic director for an original language Shakespeare company. I believe strongly that Shakespeare and musical theatre are so closely related, as they both use devices that elevate the expression of the human condition."
Roseanne George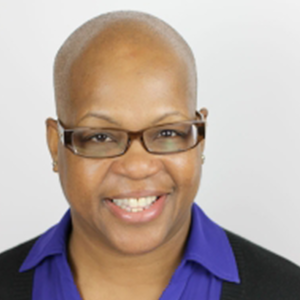 Hometown: St. Michel, Barbados
Representing: Iowa, Kentucky, Tennessee, and Wyoming. I also handle accounts for Army Entertainment. 
"I have been working at MTI for 25 years. Even though I did not go to school for acting or any kind of education in the theatre I have always loved it. I especially love musical theatre.  I love the storytelling, the music, the dancing, etc.  They are engaging, entertaining, and fun. They take you away from the everyday worries and concerns of life for a few hours. My favorite musical of all time is Les Miz and, my second is Fiddler."
Eric Grapatin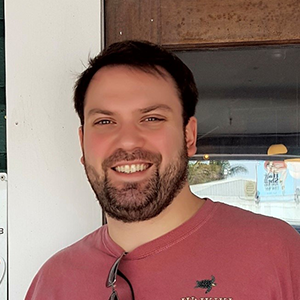 Hometown: Perry, Ohio
Representing: Canada, North Carolina, Illinois, South Dakota, and North Dakota.
"I would not have my current appreciation for theatre if it weren't for Community and School Theatre programs which helped mold my future interest in this field. Advocating for my Amateur organizations to bring theatre to their communities is an honor!' 
One of my favorite memories was the opportunity to sing 'Some Enchanted Evening' in front of Adam Guettel. He told me hearing my version of his Grandfather's song gave him chills. It doesn't get much better than that!
Fun Fact: My wife and I are expecting our first child this Summer!"
Jesse Johnson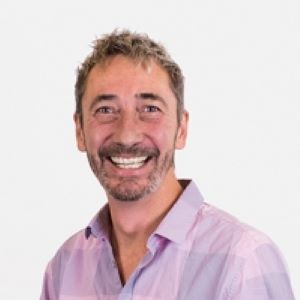 Hometown: Roswell, New Mexico
Representing: Associate Director of Amateur Licensing (I work on accounts in all 50 states and Canada).
"For me, theatre is life. As an actor/singer/dancer/writer, I have been in over 100 shows and performed in all 50 sates, 8 provinces of Canada, and 9 countries. 
Fun fact: I am still friends with my middle school and high school theatre teachers. They are the reason I am a happy and successful adult."
Michelle Maccarone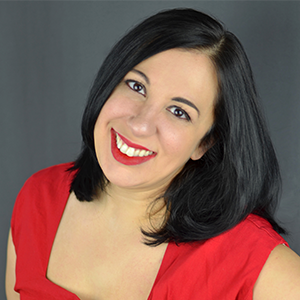 Hometown: Highland Park, New Jersey
Representing: New Jersey, Texas, Utah, Minnesota and Nebraska. 
Theatre is one of the most unique human experiences we can ask for. It's a chance for a group of people to come together and witness the same thing at the same time in the knowledge that that experience was unique to that moment. The fact that the audience feeds off of the actors and the actors feed off of the audience makes it an electric experience. 
Fun Fact: I am a vintage lifestyle enthusiast (Vintage Style not Vintage Values) and have a blog and podcast called Vintage Old Biddy. I am also the managing editor of The Vintage Woman Magazine.
Cynthia Marin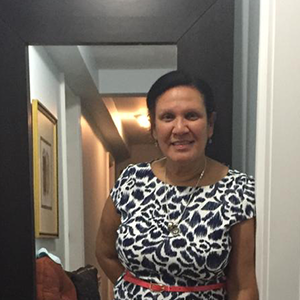 Hometown: Brooklyn, New York
Representing: Account Manager processing bookings (I work on orders from all 50 states and Canada.)
Before a play can be put on, the contracts come to me to ensure they are processed and materials shipped out. Music Theatre International has been my home for over 30 years, happily. During my years working at MTI I have watched many theater productions, both on and off-Broadway. I particularly enjoyed The Lion King, The Little Mermaid, Mary Poppins and Frozen. Happy Bookings!
Jonathan Mendoza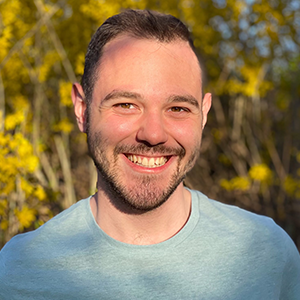 Hometown: Huntsville, Alabama
Representing: Alabama, Oklahoma, Colorado, Ohio, Arizona and Montana.
As an audience member, theatre to me means a brief escape from reality into a world where you don't have to worry about what's for dinner or what chores need to be done. One of my favorite theatrical experiences was seeing Mean Girls (my favorite show) the night of Erika Henningsen's final performance; the energy of the show that night was an energy I had not felt when I previously saw the show.
Barbara Morgan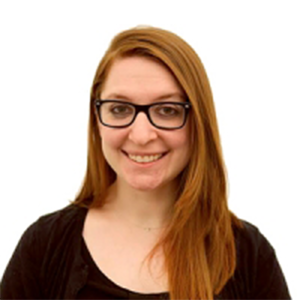 Hometown: Rochester, New York
Representing: California, Hawaii, Nevada, New Mexico, Washington DC and West Virginia. 
My favorite theater memories are not actually Broadway, National tours, or the time strangers in London gave me their tickets to Twelfth Night at the Globe for free because they just didn't want them, but it was when I was a kid and my mom would take me to neighboring high school's productions of shows she liked.  We didn't know anyone in the cast, but still had a fun time seeing local musicals and to me they were just as good as professionals.
John O'Connor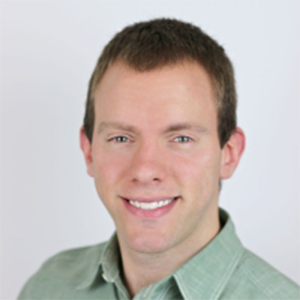 Hometown: New Hampton, New York
Representing: New York, Maine, Delaware, Vermont and Wisconsin.
Theater is a great way to build and gather community and I'm so excited to see live performances come back stronger than ever, especially now when it's needed more than ever.
Brett Smith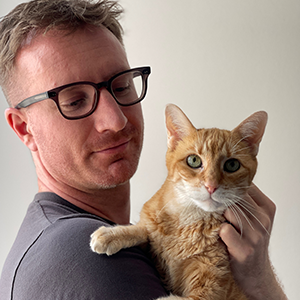 Hometown: Perth, Australia
Representing: Arkansas, Massachusetts, Michigan, New Hampshire, Oregon and Virginia.
Edie has helped me get through the challenges of the past year, seeing her cute little face brightens my day.
Kaitlin Stern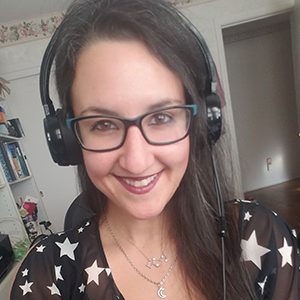 Hometown: Essex County, New Jersey
Representing: Louisiana, Pennsylvania, Rhode Island and South Carolina.
Theatre has truly meant the world to me since I was in Elementary School. There is nothing like being a part of a live theatrical experience. I believe it is the single most compact form of teaching teamwork, creativity, flexibility, friendship, memory retention, physical fitness, music theory, vocabulary, and life experience all at the same time. It is life changing and I couldn't be more glad that we are being given the opportunity to enable these experiences for my fellow Theatre Kids (of all ages). Here's to not only the surviving, but the thriving of our favorite art form!
Sharon Walker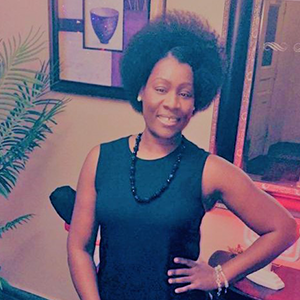 Hometown: Kingston, Jamaica
Representing: Idaho, Indiana, Kansas, Mississippi and Missouri.
I love and appreciate the performing arts and have seen the many benefits. I am originally from the beautiful island of Jamaica and now reside in Queens, New York.  Several years ago my Jamaican accent landed me the role of "Sebastian" in our summer reading of the scripts in our MTI office!  I love dancing and feel pretty confident when I get on any dance floor!!!
Follow the fun @mtishows on Instagram, Facebook, and Twitter.