Happy 50th Anniversary to THE FANTASTICKS!
Happy 50th Anniversary to THE FANTASTICKS!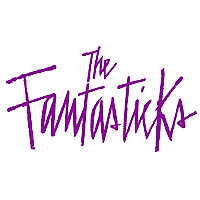 It's been 50 years to the day since THE FANTASTICKS first opened off-Broadway at the Sullivan Street Playhouse, and this gentle little show is just as loved now as it was on its opening night. Drawing from a variety of material, including Shakespeare's ROMEO AND JULIET and A MIDSUMMER NIGHT'S DREAM and loosely based on Edmond Rostand's play, LES ROMANESQUES (THE ROMANCERS), THE FANTASTICKS is a simple love story that stresses the value of experience and the relationships between generations. The show's sweet and lovely book and lyrics, written by Tom Jones, compliment Harvey Schmidt's melodious and sentimental music. While the score is certain to sweep audiences away to another time and place, the show's themes remain as relevant as ever. The minimal set requirements ensure that the look and feel of THE FANTASTICKS can naturally adapt to each performance space and each director's vision.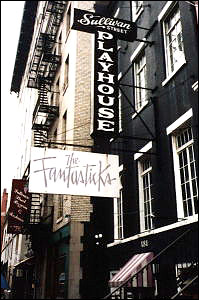 The Sullivan Street Theatre, where THE FANTASTICKS opened 50 years ago.
The original cast of THE FANTASTICKS back in 1960 included Broadway and TV veteran, Jerry Orbach (best known for his role as Detective Lennie Brisco on LAW & ORDER), as well as lyricist/bookwriter Tom Jones, who will rejoin the revival cast on May 3. Originally written in less than three weeks for a summer production at Barnard College, the show's original run lasted for 42 years; it is consequently the longest running musical. The current production, playing at the Snapple Theater Center, opened in 2006 and is still running strong. MTI is delighted to celebrate 50 years of this beautiful gem of a show, and hopes this revival gives THE FANTASTICKS its second record-breaking run!
Special Discount Ticket Offer for THE FANTASTICKS in NYC:
License THE FANTASTICKS:
Try to Remember Photo Sweepstakes:
THE FANTASTICKS Community:
Articles and Resources: