Jason Robert Brown's 13 - Now Available For Licensing
Jason Robert Brown's 13 - Now Available For Licensing
Jason Robert Brown

As the new academic year begins, MTI is pleased to announce that 13 is fully available for licensing!  With a funny and honest book by Dan Elish and Robert Horn and an energetic pop rock score by Tony Award winner Jason Robert Brown (Parade, The Last Five Years), the musical explores 12-year-old Evan Goldman's struggle between being popular and being himself.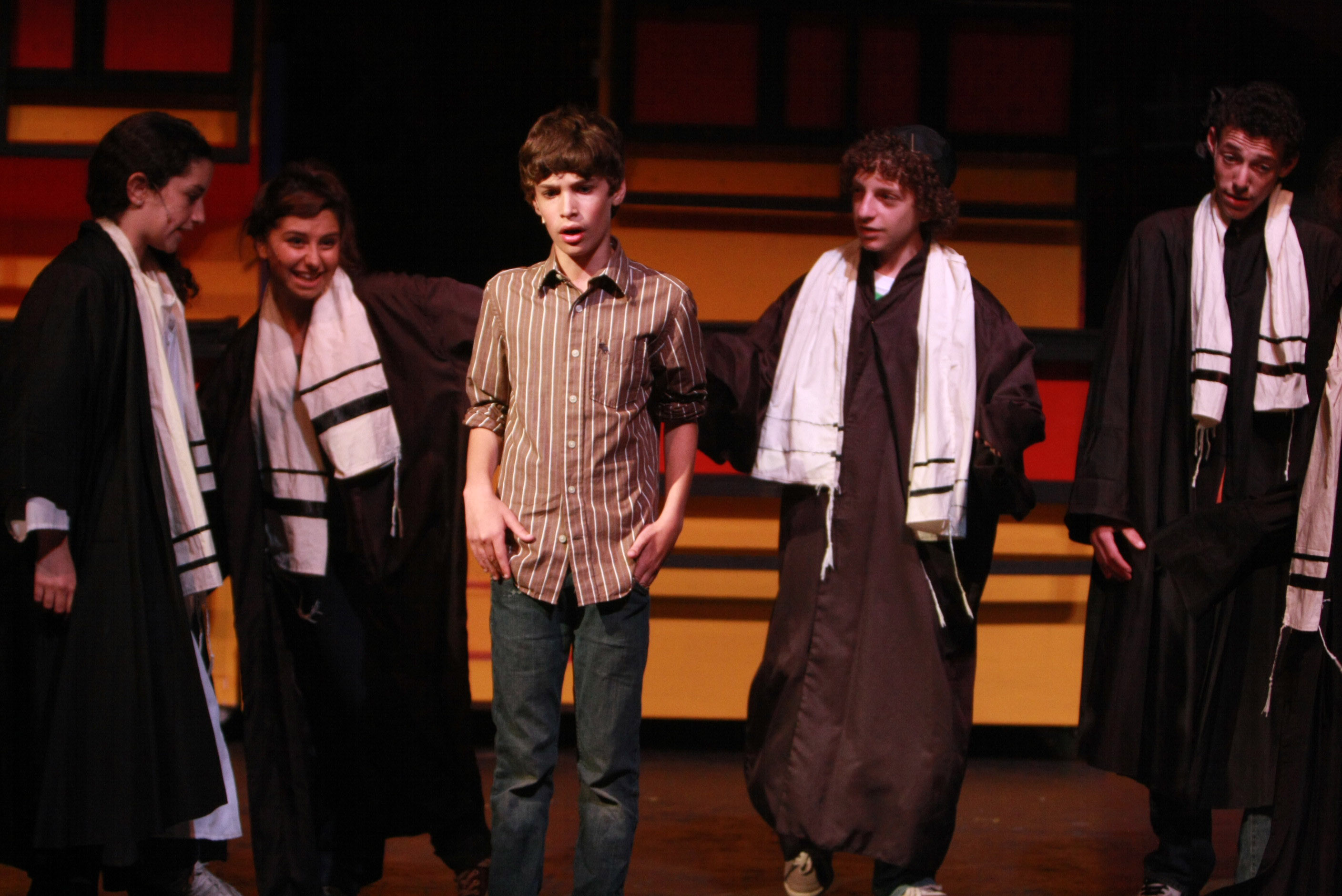 The Cast of 13 at French Woods

Things couldn't be better for Evan. For one thing, he lives in New York City, and for another, his upcoming Bar Mitzvah--"the Jewish Superbowl"--will be the biggest event of the fall. But when his parents get divorced, Evan is suddenly transplanted to a small town in Indiana. As school starts, Evan has until October to figure out how to get the coolest kids in school to come to his Bar Mitzvah--thereby avoiding social death--without alienating the "geeks" who genuinely are his friends. The more creative Evan gets, however, the harder keeping everybody happy becomes. It's not until Evan is forced to choose that he understands that having a Bar Mitzvah is about more than having the best party.
13: A Novel by Dan Elish & Jason Robert Brown

13 was the first Broadway musical to have a cast and band entirely composed of teenagers, making the show a clear choice for schools.  In addition to being written for middle school-aged voices, 13 takes the frustration and stress of being on the verge of teendom and gives it center stage.  Divorce, adjusting to a new school and a new town, initial dating experiences, figuring out which friends are worth keeping, and engineering the perfect Bar Mitzvah are some of the challenges Evan faces throughout the show.  French Woods, a performing arts camp in upstate New York, demonstrated this summer just how responsive students are to 13. Staff Director Beth Schaefer-Knauf points out, "Our campers have always been huge fans of Jason's work, but he now has given them material that they can personally relate to that does not compromise artistry for accessibility." Instead of waiting until high school or even college to perform in a Jason Robert Brown show, his younger fans now have something that is expressly for them.  Bookwriter Dan Elish, along with Jason Robert Brown,  have reached out to this age group even more by adapting 13 into a young adult novel. The novel remains faithful to the plot of the musical while opening up the world of the characters, giving fans of the show new insights, and exposing others to the story for the first time.

A novel isn't the only addition to 13's post-Broadway life: a new cast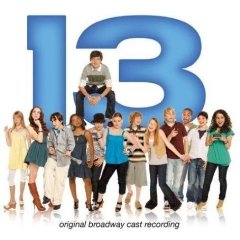 13 Original Broadway Cast Recording

recording will be out later this fall.  During the show's preview period on Broadway, where writers can make adjustments before a show's official opening, a few songs were cut, added in, or rewritten.  But because the album was recorded early in the process, the current Original Broadway Cast recording doesn't reflect the final version of the show. Consequently, the writers have been working on a new cast recording--one that has the updated score, as well as two demo recordings of cut songs sung by Jason Robert Brown, and nine karaoke tracks.  Visit Sh-k-boom Records in the upcoming months for more information and to purchase this exciting new recording.

13 won't make growing up any easier for middle schoolers.  But it well help them survive it through song.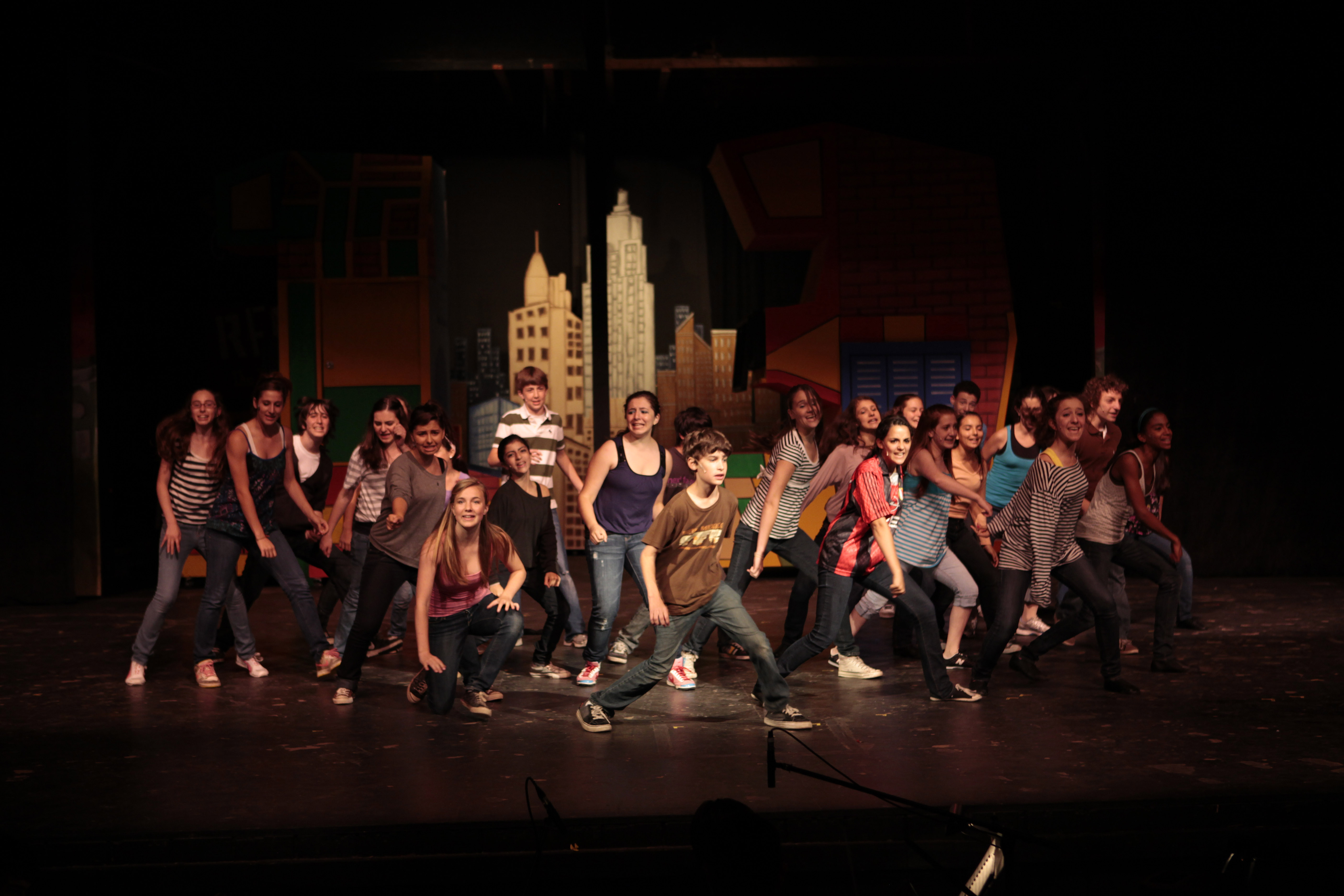 The Cast of 13 at French Woods
For more information or to license 13, check out its MTI show page. To discuss the show, visit 13's ShowSpace page.