MTI Shows in Literature: ANNE OF GREEN GABLES
MTI Shows in Literature: ANNE OF GREEN GABLES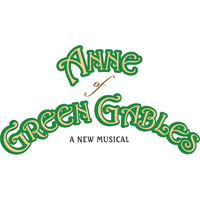 The
ANNE OF GREEN GABLES
musical has music by
Nancy Ford
and book and lyrics by
Gretchen Cryer.
The musical is based on the
Lucy Maud Montgomery
novel that was first published in 1908. Set in the early twentieth century, the story follows 12-year old orphan Anne Shirley as she arrives at Green Gables, a farm in Avonlea and the home of brother and sister Matthew and Marilla Cuthbert. Despite initial friction about her arrival, Anne withstands a series of trials and ends up becoming part of the family.
As with any adaptation, certain elements must get left out when condensing a 38-chapter novel into an hour and a half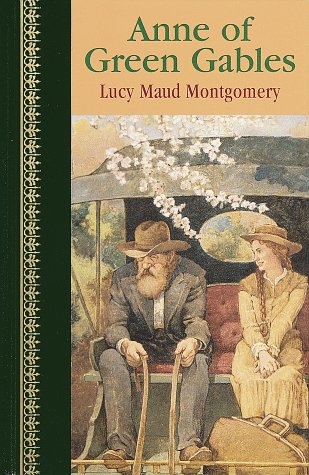 long stage show! The strength of Cryer and Ford's version is that it manages to pack all of the highlights of the original book in a fun-filled 90 minutes. As a result, one doesn't need to already be a fan of the book to enjoy the musical. Fun tunes like "It's The Strangest Thing" and touching moments like "Matthew's Death" hold their own emotional resonance on stage for audience members new to the story, while they can conjure fond associations for
ANNE OF GREEN GABLES
fans who remember favorite scenes from the novel.
ANNE OF GREEN GABLES
is a great option for community theaters and school drama departments alike. First off, it's a great way to get new faces into the theater. It's very common for shows based on beloved source material to spark an interest in musicals for audience members who might not otherwise consider seeing a show. Secondly, for schools, producing shows based on classic texts allows students to engage with literature in a multi-dimensional way. Finally,
ANNE OF GREEN GABLES
has plenty of roles for the many aspiring young actresses in your community. The cast can accommodate up to 20 people, but requires as few as 11 if there's a small pool – and 7 of those 11 roles are women! It's an especially great piece for theaters looking to utilize young people in the cast or that want a star vehicle.  Furthermore, the small size of the orchestra makes it easy to produce.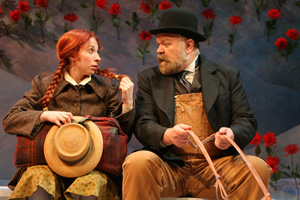 ANNE OF GREEN GABLES at Theatreworks USA
One of the best things about musicals adapted from classic literature, like
ANNE OF GREEN GABLES
, is the chance to revisit a familiar story in a new way. By watching a musical of a favorite book or play, audiences can connect or reconnect with characters in a way that's different from the text they're used to.