Peter Filichia Joins MTI as a Guest Columnist with "Filichia Features"
Peter Filichia Joins MTI as a Guest Columnist with "Filichia Features"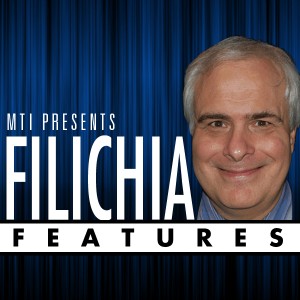 We are thrilled to announce that celebrated theater critic
PETER FILICHIA
is joining MTI as a guest columnist for the MTI Marquee!  "Filichia Features" will showcase original weekly articles on all-things musical theater with the same patented wit and insight that has made Peter a staple among theater fans around the country.  Be on the lookout for Peter's first column which debuts in the next few days.  Until then, here's a little bit more about our friend Peter Filichia...
Peter Filichia is the theater critic for the Star-Ledger in Newark, New Jersey, and a columnist for
www.masterworksbroadway.com
and
www.kritzerland.com
.
He wrote Peter Filichia's Diary for
www.theatermania.com
for 10 years; Theatergoer's Diary for
www.theater.com
for two years; Stagestruck for Theater Week magazine for its entire nine-year run, and for three years on Playbill-on-Line. He was the theater critic for television station News 12 New Jersey from 1995-2010.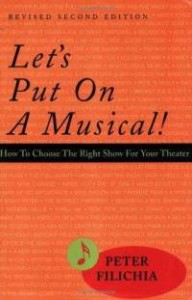 Filichia is the author of
Let's Put on a Musical
, now in its third printing (Back Stage, 2007);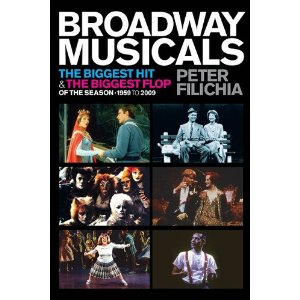 Broadway Musicals: The Biggest Hit of the Season / The Biggest Flop of the Season: The Last 50 Years (Applause, 2010)
,
Broadway Musical MVPs 1960-2010: The Most Valuable Players of the Last 50 Seasons (Applause, 2011)
. His new book, And the Best Musical Tony Almost Goes to … will be published in 2013 by St. Martin's Press.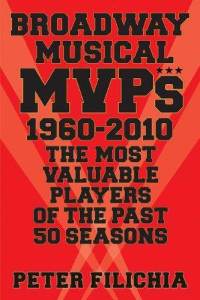 Before joining the Theatre World Awards in 1996 as host and head of the selection committee, Filichia served four terms as president of the Drama Desk, where he wrote and hosted its annual awards ceremony.
In addition, Filichia has served on an assessment panel for the National Endowment for the Arts; has written liner notes for many Broadway cast albums; is the critic-in-residence for the University of Cincinnati-Conservatory of Music; annually serves on the ASCAP Awards program; and is a Theatre Hall of Fame voter.
Read Peter's first article,
"Welcome to the Junior Theater Festival"