The Actor's Journey - Advice from BroadwayBlogspot's Marcus Conerly
The Actor's Journey - Advice from BroadwayBlogspot's Marcus Conerly
We're happy to bring to you a new blog entry from our friends at BroadwayBlogspot.com! For those of you who don't know, BroadwayBlogspot is a theatrical resource website to inspire, educate & create a sense of appreciation for the people who work both onstage and behind-the-scenes on Broadway and beyond. Don't forget to add BroadwayBlogspot as your friend on MTI ShowSpace.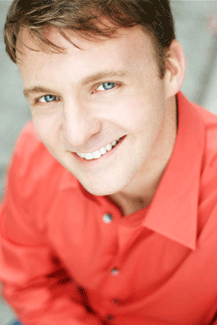 Marcus Conerly of BroadwayBlogspot.com
The new article is written by
Marcus Conerly
, BroadwayBlogspot's Marketing & Research Associate. In addition to his work at BroadwayBlogspot, Marcus is a multi-talented singer, actor, and mover for both stage and film. He has appeared in a number of regional productions (including performances at Friends Always Creating Theatre and the New York International Fringe Festival). Marcus hails from Wauchula, Florida and moved to New York City after college in order to pursue his passion for the stage. He holds a Bachelor of Arts Degree in Political Science from Florida Southern College and is currently working on his own cabaret show and other new works.
Marcus Conerly - The Actor's Journey
It's probably the career that sees the most rejection everyday but, to those of us that do it, we couldn't see ourselves doing anything else. We are performers. We will spend months being told "no" just to hear that one person who finally says, "YES!"  But the hardest part isn't the performing, it's all of the preparation that goes into to getting the job.
Being prepared to go into a room with people sitting behind a table and waiting for me to "wow" them is a tough thing. There are so many things that go into making the audition a success, including the songs and monologues you choose.  Finding the right material can be one of the toughest things to do but, it doesn't have to be.  There are plenty of people who are willing to help get the material that's best for you.  You just need to find them.
Finding someone who's going to be encouraging but also honest with you can seem like a scary task.  I spent a good deal of time afraid of even looking for a vocal coach because of that exact thing.  I was too afraid of someone telling me that everything I was doing was wrong.  Of course I wasn't getting much work so, I knew that things weren't exactly "right".  So when I made myself get over that fear, I found the right coach for me.
You may not find the right person the first few tries because everyone works differently.  First, you need to decide what type of coach you want.  Do you want someone who will suggest material for you to work on or someone who will just listen and offer feedback on what you've already got?  Most coaches will do either but, they will have a preference and that's good to learn at the start.
Once you find a coach, it's good to make sure that he or she has a personality that's going to be compatible with yours.  If you're an extremely perky type who doesn't like to say or hear a negative word then, you probably won't want to work with someone who has more of a sarcastic sense of humor who gives comments without worrying how it sounds.  Chemistry is very important.  You don't have to be friends but, you don't want to hate going to someone who's supposed to be helping you be a better performer.
It's a tough road to having a successful audition.  But when you get to the point of being proud of what you did without worrying about whether you got the job or not, I think it's pretty successful.  It's taken me a long time to get to that point but, getting over your fears, being willing to get help from others and turning every audition into a positive experience are bigs steps to finally hearing that word... "YES!"  We're all on this road together.  Let's make it the best journey we can.
The Glamorous Life Video Series
This awesome video series from the folks at BroadwayBlogspot is truly the nitty gritty of what it takes to pursue a career as a musical theatre performer in NYC! It's the perfect complement to Marcus's insights regarding preparation and auditioning since the piece features advice from Katie Northlich, Monologue Champion and Acting Coach. Go behind-the-scenes with Katie as she shares her own theatrical journey...