THE SMASH EFFECT: TMEA
THE SMASH EFFECT: TMEA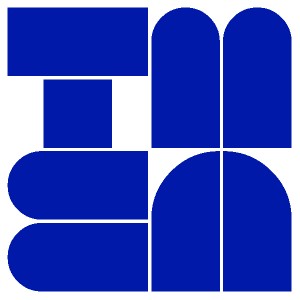 Texas Music Educators Assoc. Conference2/9/12Reported by: Cindy Ripley, Senior Education Associate, Resident Master Teacher
Tim McDonald, MTI's John Prignano and I all met in San Antonio last week to man the MTI booth at the annual Texas Music Educators Conference. Yes, that's right. The conference that is the mother load for any music educator – seasoned or novice, student or retired. It is the single event that gathers more sound equipment, electronics, printed music and musicians (geeks and maestros alike) under one roof. And it all happens in a charismatic town where the river crawls under the city and beef can't be equaled.
We love the cross-section of 27,000 participants, some who journey from as far as Nova Scotia and the Bahamas to attend this music mecca. It's the "same time, same place every year," and it's like a family reunion. We have followed many of the same folks from the births of their kids, to the first musical they ever attempted, and through their transitions of "collecting" community support, sound equipment and credibility in their school districts— all because of their musical theater programs. We check out their photos, suggest new shows, and watch as the more seasoned teachers masterfully explain to enthusiastic, and green, new teachers about why they should do a show and how it changed the lives of
their own
students.
There was a serious under current running through our joyful reunions. This year we had countless serious conversations about things like job cuts, budget freezes, "retiring and no hiring," the "retire now or face health insurance benefit loss," teachers getting  more responsibilities under the same job description, and the simple scare of arts elimination.
The downsizing of the arts that has happened throughout the rest of the country over the past few years has finally trickled down to Texas. No doubt these educators are doing everything they can to still serve their kids, but it is harder— much harder.
And then I observed what I call The "Smash" Effect.  Many a story would unfold at the MTI booth about an arts underserved school that had more than deserving kids. Tim would then take the opportunity to explain the incredible opportunity involved with
"NBC's 'Smash': Make A Musical."
If their school applies on
makeamusical.org
online by March 2nd, they could potentially be one of the schools to receive an opportunity too good to be true: a sustainable musical theater program with a ShowKit at no cost, professional development training for staff and kids, a local program advisor, stipends for teachers and monies for tech costs. But most of all, they would gain the support and encouragement they need in order to launch and take ownership over their productions. They could win a chance to make what they try so diligently to make happen come to fruition.
I wish I had a video of the reactions of these hard working teachers when they heard about this  opportunity.
"What's the hitch?"
"Do you really mean it?"
"All I have to do is fill out the application at
makeamusical.org
?"
"Are you kidding?"
Their posture, their faces, and their entire demeanor transformed.  They could win support for what
we all know
helps kids, and it could happen to them without any roadblocks? In the theater world, you might have thought Tim was sprinkling fairy dust.  All I can report is that I witnessed The "Smash" Effect: case study #1 in Texas, February 2012.
May it continue with vigor!