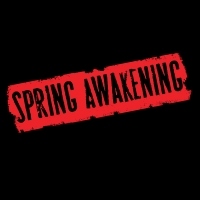 An angsty rock musical adaptation of the seminal play about the trials and tribulations of growing up.
Full Synopsis
Act One
The show opens in a provincial German town in the late nineteenth century. Teenaged Wendla Bergman looks into a mirror, gently exploring her maturing body. She wonders about her changing feelings and wishes her mother would teach her what these changes mean ("Mama Who Bore Me"). Frau Bergman, Wendla's mother, enters and chastises her for wearing a childish dress – she must dress more properly because she is already in bloom. Wendla doesn't understand. Frau Bergman has good news: Wendla's sister has been visited by the stork and now has another baby girl. Wendla asks her mother to tell her where babies actually come from, as she knows the stork story is for children. Her mother tries to tell her but is too embarrassed to go into detail. Frustrated, Wendla and her friends lament their ignorance of these matters ("Mama Who Bore Me – Reprise").
At the boys' school, Herr Sonnenstich makes his pupils recite Latin. Mortiz Stiefel has fallen asleep in class, and Herr Sonnenstich embarrasses him by making him recite when he clearly doesn't know the text. His friend, Melchior Gabor, tries to come to his rescue by questioning the teacher's interpretation of the text. Herr Sonnenstich will have none of Melchior's outside-the-box thinking. In his mind, Melchior pushes back against the restrictive teachings of his elders ("All That's Known"). Moritz thanks Melchior and confesses the reason he hasn't been sleeping: he is troubled by mortifying dreams – he envisions a pair of legs in blue stockings. Melchior confirms that everyone in their class has similar dreams, including Georg Zirschnitz, dreaming about his piano teacher. The boys rock out, sharing their various fantasies ("The Bitch of Living").
After class, Melchior promises to enlighten Moritz about his dreams. Meanwhile, the Headmaster and one of the teachers worry that Moritz is polluting Melchior, their brightest student, by association. They take comfort in knowing that Mortiz will probably not pass to the upper grade. Later that afternoon, Wendla and a group of girls walk through the woods, discussing their secret crushes. They are all in love with Melchior. Everyone, girls and boys alike, is hung up on the new feelings that are taking them over ("My Junk").
At the Gabor house, Moritz tries to process the drawings that Melchior gave him that describe male and female relations. Melchior's mother interrupts them and, although she is surprised to see her son reading Faust, she trusts him to decide for himself what is good for him. Moritz is overcome with anxiety about what he has learned as the boys and girls yearn with anticipation ("Touch Me").
Melchior and Wendla discover each other in the woods. They sit together beneath an oak tree, secretly longing for each other ("The Word of Your Body").
Back at school, Moritz has snuck into the headmaster's office and discovers that he has passed his midterm exams. He is ecstatic. The teachers, on the other hand, are concerned that it will reflect badly on them if Mortiz advances to the next grade. Herr Knochenbruch reminds Fraulein Knuppeldick that he will be grading the final exams, and she is reassured that their school's reputation will be safe.
Walking home again, the girls discover that Martha's father beats her with a belt. They urge her to tell someone, but she is concerned that she will be thrown out of the house, like their friend, Ilse. The girls are troubled by the situation as Martha reveals to the audience the part of her father's abuse that she cannot tell her friends; she is joined by Ilse ("The Dark I Know Well").
Back in the woods, Melchior writes in his journal. Wendla finds him. She tells him about the situation with Martha and says that she cannot imagine ever being hit. She picks up a stick and asks him to beat her with it. At first, Melchior refuses, but then, after a moment of gently tapping her, he is overcome and hits her very hard and yells at her ("The Word of Your Body – Reprise 1").
Meanwhile, at Moritz's house, his father threatens him if he does not advance to the upper grade. Moritz writes a letter to Frau Gabor, asking for money so that he can escape to America because he has failed his exams and not been promoted. She refuses him the money, but offers to talk to his parents on his behalf. This is not enough, and Moritz experiences a nervous breakdown ("And Then There Were None"). He exits with a gun in hand.
Melchior is very disturbed by what has happened with Wendla in the woods ("The Mirror-Blue Night"). With his journal in her hand, she finds him in a hayloft and confesses to having read some of it. She apologizes to him for making him hit her, but he takes responsibility for what happened. They get close to each other, and he kisses her. As he starts taking it further, Wendla is hesitant but Melchior insists that they ought to be allowed to love and feel something. As he begins to touch her, she tells him to wait, but he reassures her that it is just him, and they come together ("I Believe").
Act Two
At church, Father Kaulbach sermonizes about children betraying their parents while, in the hayloft, Melchior asks Wendla if she is okay; she is lost in what just happened, but she thinks that she is okay ("The Guilty Ones").
Moritz stands alone by a river. He is at the end of his rope ("Don't Do Sadness"). Ilse stumbles upon him and reminds him of their time together as children, playing with Wendla and Melchior ("Blue Wind"). Moritz is distracted and upset; Ilse asks him to spend time with her, but he refuses – he has too much schoolwork ("Don't Do Sadness / Blue Wind"). She asks him to walk her home, but he refuses. She chastises him for abandoning her and leaves. He regrets not having gone with her, but then makes his decision and cocks the gun.
Later, at Moritz's funeral, Melchior indicts the adults who betrayed Moritz by pressuring him so much, while mourning the loss of his friend ("Left Behind"). At school, Melchior gets called to the headmaster's office. They have found his drawings. They blame Moritz's actions on the drawings and Melchior. They ask Melchior if he, in fact, did do the illustrations; he knows that he's stuck ("Totally Fucked").
In a vineyard at sunset, Hanschen and Ernst roll in the grass. Hanschen observes that there are three ways a man can go: let the status quo defeat him, like Moritz; rock the boat, like Melchior; or bide his time and let the system work for him, like Hanschen does. Ernst confesses his deep love for Hanschen as they make love ("The Word of Your Body – Reprise 2").
Melchior writes to Wendla, asking to return with her to their paradise. Simultaneously, Wendla sees a doctor who reveals to Frau Bergman that Wendla is pregnant. Wendla is shocked and she lashes out at her mother for not telling her everything. She gives her mother Melchior's letter. Melchior's parents discuss what to do about him. Frau Gabor believes it is too harsh to send him to a reformatory. However, when Herr Gabor shows her the letter that he wrote to Wendla, admitting that he knew what he was doing, she acquiesces ("Whispering").
At the reformatory, the other boys harass Melchior. They steal a letter that Wendla has written to him, and reveal to him that Wendla is pregnant. Meanwhile, Frau Bergman takes Wendla to a secret abortionist. Melchior escapes the reformatory and writes to Ilse, who shares the letter with the other girls. He plans to go to the graveyard at midnight to wait for her; the girls realize that he doesn't know what has happened to Wendla.
When Melchior gets to the cemetery, he finds Wendla's grave. He is bereft and contemplates suicide. The ghosts of Moritz and Wendla appear to comfort him and urge him forward into the world, holding on to the memory of what happened to his friends ("Those You've Known"). He promises never to let them go. Ilse then stands alone. She reflects on the events that have happened; she is joined by the rest of the cast as they look towards a time when all shall know the wonder of purple summer ("The Song of Purple Summer").
Show History
Inspiration
Spring Awakening, a rock musical with music by Duncan Sheik and book and lyrics by Steven Sater, is based on the play of the same name, written by Frank Wedekind in 1891.  The play was extremely controversial at the time of its release for its depiction of such topics as abortion, rape, child abuse and suicide, and it was banned from Germany for some time.  Sheik and Sater desired to adapt Wedekind's ideas of teenage rebellion and sexual discovery to the stage, using an alternative rock score as the background.
Before premiering Off-Broadway, the musical's plot resembled the plot of the original play much more closely.  Sater and Sheik originally wrote that Melchior actually rapes Wendla at the end of the song, "I Believe," mirroring the action in the play, but decided against it to depict the scene as more loving between the two characters.  Among the other changes were the cutting of a vast array of songs; while some of those cut were just reprises of already written songs, others had the same themes as other numbers and were eliminated for time.
Productions
Spring Awakening started in flux, with a seven-year period of workshops, concerts, and numerous rewrites.  Among the notable productions in this period include workshops at the La Jolla Playhouse in San Diego and the Roundabout Theatre Company in New York, as well as a concert at Lincoln Center.  The musical premiered Off-Broadway at the Atlantic Theatre Company with a run from May 19, to August 5, 2006.  Its success prompted an opening on Broadway at the Eugene O'Neill Theatre on December 10, 2006, directed by Michael Mayer, choreographed by Bill T. Jones, and running until January 18, 2009, with 859 performances.  On August 15, 2008, the first national tour began in San Diego; it ended on May 23, 2010, but another non-union tour ran soon after from October 14, 2010, to May 15, 2011. The original London production opened January 23, 2009, at the Lyric Hammersmith before transferring to the Novello Theatre and closing on May 30, 2009.
However, the London production was not the European premiere of Spring Awakening.  That title goes to a production at the Varmlandsoperan in Karlstad, Sweden, on August 30, 2008, utilizing completely Swedish text.  Throughout 2009 and 2010, the musical premiered in a multitude of countries and languages, including Finland, Hungary, Japan, Argentina and Australia.  2011 saw the premieres of both an Australian tour and a UK tour.  More recently, Spring Awakening premiered in 2013 in New Zealand and Portugal, and faced a production by the University of Birmingham that completely reinterpreted the script.
Cultural Influence
The U.S. television series, "90210," and Australian soap opera, "Home and Away," incorporated Spring Awakening into their plots.
Apple's Keynote, a presentation application, uses the lyrics of the song, "The Bitch of Living," on its icon.
The guitar that composer, Duncan Sheik, used to compose songs for Spring Awakening was included in the 2008 exhibition, "Writing to Character: Songwriters & the Tony Awards" at the New York Public Library for the Performing Arts.
Duncan Sheik and Steven Sater's use of alternative rock and folk music encouraged other composers to use these styles in their work.  Among such future musicals that utilized the musical style as well are The Toxic Avenger and Once.
Spring Awakening's use of younger talent served as a budding opportunity for talented teenagers to find their way onto Broadway, virtually unprecedented in an industry dominated with parts for older males and females.
Spring Awakening's handling of the idea of sex in its many forms was the first in its kind for Broadway, typically known for its rather sterile handling of romance.
Trivia
Celebrities that have starred in Spring Awakening include:  Lea Michele (Wendla), Jonathan Groff (Melchior), John Gallagher, Jr. (Moritz), Hunter Parrish (Melchior), Christine Estabrook (Adult Women), Stephen Spinella (Adult Men), Jenna Ushkowitz (Ilse), Kate Burton (Adult Women), Blake Bashoff (Moritz), Iwan Rheon (Moritz), Emily Kinney (Anna), Lauren Pritchard (Ilse), Skylar Astin (Georg), Kyle Riabko (Melchior), Phoebe Strole (Anna), Jonathan B. Wright (Hanschen), Steffi DiDomenicantonio (Ilse), Henry Stram (Adult Men), Andy Mientus (Hanschen), Aneurin Barnard (Melchior), Drew Tyler Bell (Hanschen), Alexandra Socha (Wendla), Gideon Glick (Ernst), Remy Zaken (Thea), Jennifer Damiano (Ensemble), Krysta Rodriguez (Ensemble), Joo Won (Melchior), Kim Mu-yeol (Melchior) and Jo Jung-suk (Moritz).
Critical Reaction
"Beautiful, messy, exhilarating, awkward, vital.... [Duncan Sheik] manages to deliver lovely, graceful pop melodies that work in a theatrical context that is, to propel a story and elucidate its characters."
– USA Today
"This brave new musical, haunting and electrifying by turns, restores the mystery, the thrill and quite a bit of the terror to that shattering transformation that stirs in all our souls sometime around the age of 13, well before most of us have the intellectual apparatus in place to analyze its impact. ...Mr. Sater, who wrote the book and lyrics, remains faithful to the play's awareness that the discovery of sex can carry in its heady wake both salvation and destruction, particularly when it is coupled with ignorance. Mr. Sheik's music, spare in its simple orchestrations, lush in the lapping reach of its seductive choruses, embodies the shadowy air of longing that infuses the show, the excitement shading into fear, the joy that comes with a chaser of despair."
– The New York Times
"Captures the dangerous anxiety of youth standing on the precipice of adulthood with transfixing honesty. ...Sater's book and lyrics seem to capture from within the uniquely teenage feeling that every emotion is the most tempestuous, frightening, passionate or exciting one ever experienced. Factor in Sheik's melodic alt-rock score, which shifts easefully between dreamy and driving modes... and you have a show that bristles with rawness, vitality and urgency. ...What makes the musical so distinctive is its audacious balancing act between period drama and contemporary edge."
– Variety
"Great news for theatergoers who have craved a new musical with attitude, youthful exuberance and a fresh, gutsy sound: Spring Awakening... is what they've been seeking."
– New York Daily News
"What [Sheik and Sater] have done here is upend traditional musical theater. They separate story from song, rigidly dividing the saga of these troubled teens as they confront their budding sexuality in a world that wants to keep it hidden. Propriety and appearances are what count, after all."
– The Associated Press
Connect
Billing
Book and Lyrics by

Music by
Based on the play by Frank Wedekind
Requirements
You must give the authors/creators billing credits, as specified in the Production Contract, in a conspicuous manner on the first page of credits in all programs and on houseboards, displays and in all other advertising announcements of any kind.
Percentages listed indicate required type size in relation to title size.
CREDITS:You agree to bill the Play and the Authors in all programs, houseboards, displays and in all advertising and all paid publicity, in the following manner: Specifically, you must bill the Play and the Authors as follows:                        
SPRING AWAKENING
Book & Lyrics by 

STEVEN SATER

 Music by

DUNCAN SHEIK
Based on the play by Frank Wedekind
Billing credit for the Authors shall be equal in type, size and prominence.  No one may receive billing larger than Authors
You agree to include the following credit on the main credit page of all theater programs:
Produced on Broadway by, IRA PITTELMAN, TOM HULCE, JEFFREY RICHARDS, JERRY FRANKEL, ATLANTIC THEATER COMPANY, Jeffrey Sine, Freddy DeMann, Max Cooper, Mort Swinsky/Cindy and Jay Gutterman/Joe McGinnis/Judith Ann Abrams, ZenDog Productions/CarJac Productions, Aron Bergson Productions/Jennifer Manocherian/Ted Snowdon, Harold Thau/Terry E. Schnuck/Cold Spring Productions, Amanda Dubois/Elizabeth Eynon Wetherell, Jennifer Maloney/Tamara Tunie/Joe Cilibrasi.
The world premiere of "SPRING AWAKENING" was produced by the Atlantic Theater Company by special arrangement with Tom Hulce & Ira Pittelman.
You agree to provide the following credits (in the size, prominence and style of type no less than that used for the designers' credits) on the main credit page of all theater programs and in any paid print advertising in which all designers are billed:
Orchestrations

Duncan Sheik

Vocal Arrangements

AnnMarie Milazzo

String Orchestrations

Simon Hale
In addition, the following biographies of the Authors must appear in all programs of the Play:
Steven Sater (Book and Lyrics) was awarded the 2007 Tony Awards for Best Book of a Musical and Best Original Score for Spring Awakening along with the Drama Desk and Outer Critic Circle Awards for Best Lyrics. With alt-rocker Duncan Sheik, he received the 2007 Grammy Award for Best Musical Show Album for Spring Awakening.   In addition, the two received The Dramatists Guild Hull-Warriner Award, the Outer Critics Circle, the Drama Desk, the Lucille Lortel, New York Drama Critics' Circle, and Drama League Awards for Best Musical.  Steven is the author of numerous plays, including the long-running Carbondale Dreams, Perfect for You, Doll (the Rosenthal Prize, Cincinnati Playhouse); Umbrage (Steppenwolf New Play Prize); A Footnote to the Iliad (New York Stage and Film, The Miniature Theatre of Chester); Asylum (Naked Angels); Murder at the Gates (commissioned by Eye of the Storm); In Search of Lost Wings (Sanford Meisner Theater) and a re-conceived version of Shakespeare's Tempest, with music by Laurie Anderson, which played London's Lyric Hammersmith and toured throughout Great Britain. In addition to Spring Awakening, Sater has collaborated with Sheik on the NY premiere of Umbrage (HERE), Nero (The Magic Theatre, workshopped at the New York Shakespeare Festival and New York Stage & Film), and The Nightingale (workshopped at the O'Neill Musical Theatre Conference, La Jolla Playhouse, A.C.T., and New York Theater Workshop).  He is also hard at work with System of a Down's Serj Tankian on a musical version of Prometheus Bound, to be directed by Diane Paulus at the American Repertory Theater.  Sater is the lyricist for Sheik's critically acclaimed album Phantom Moon (Nonesuch), and together the two wrote the songs for Michael Mayer's feature film A Home at the End of the World (Warner Classics) as well as the independent features Brother's Shadow and Mary Stuart Masterson's The Cake Eaters. Sater is also co-creator and executive producer, with Paul Reiser, of recent pilots for both NBC and Sony/FX, and has developed two projects for HBO, and another for Showtime (with Reiser).  He is also at work, with Jessie Nelson, on a feature film and is creating an original movie musical for producer Larry Mark.  In addition, Steven works as a lyricist with various composers in the pop/rock world -- recently writing songs with Burt Bacharach, Johnny Mandel, Andreas Carlsson, and William Joseph.
Duncan Sheik (Music). In addition to writing the music for Spring Awakening (2007 Tony Awards for "Best Orchestrations" and "Best Original Score", 2008 Grammy Award for "Best Musical Show Album"), Sheik's other theater credits include: Nero (Another Golden Rome) (currently in development), The Nightingale (currently in development), Whisper House (currently in development). Recorded works include: Whisper House (Sony/Victor 2009), White Limousine (Rounder 2006), Daylight (Atlantic Records 2002), Phantom Moon (Nonesuch 2001), Humming (Atlantic Records 1998), Duncan Sheik (Grammy Nomination "Best Male Vocal") (Atlantic Records 1996). Film Scores include: DARE (2009), Little Spirit: Christmas in New York (2008), Capers (2007) and The Cake Eaters (2007). Producer Credits include: Holly Brook (forthcoming CD 2009), Micah Green (2008), Spring Awakening Original Cast Album (Universal 2007) and Chris Garneau (2006).
AnnMarie Milazzo. (Vocal Arrangements) Composer/lyricist: Pretty Dead Girl, Sundance Film Festival.  Vocal arranger: Broadway productions of Spring Awakening and Next To Normal.  Bright Lights, Big City at The New York Theater Workshop, and the Paramount feature film, The Marc Pease Experience.  AnnMarie is a Grammy nominated singer from The East Village Opera Company on Universal/Decca.
Simon Hale
(String Orchestrations) After graduating from the University of London with an honors degree in composition, Simon Hale's acclaimed solo album, East Fifteen, led to recordings with many artists, including George Benson, Simply Red, Jamiroquai and Björk. In 1996 he orchestrated Duncan Sheik's first album, and their musical collaboration has continued ever since. Simon's involvement with
Spring Awakening
marked his Broadway debut and the Tony Award for Best Orchestrations in 2007. He continues to work with Steven Sater and Duncan Sheik on other projects. For more information please visit
www.simonhale.co.uk
. 
Video Warning
In accordance with the Performance License, you MUST include the following warning in all programs and in a pre-show announcement:

ANY VIDEO AND/OR AUDIO RECORDING OF THIS PRODUCTION IS STRICTLY PROHIBITED.
Included Materials
| Item | Quantity Included |
| --- | --- |
| DIGITAL ORCHESTRATION SUPPLEMENT | 1 |
| LIBRETTO/VOCAL BOOK | 20 |
| PIANO CONDUCTOR'S SCORE | 2 |
Production Resources
Resource
HOW DOES THE SHOW GO ON-10/CS
HOW DOES THE SHOW GO ON?
KEYBOARD PATCH SOLUTIONS
KEYBOARDTEK
LOGO PACK
LOGO PACK DIGITAL
LOGO TEES SIX-PACK ADULT LARGE
LOGO TEES SIX-PACK ADULT MEDIUM
LOGO TEES SIX-PACK ADULT SMALL
LOGO TEES SIX-PACK ADULT X-LARGE
LOGO TEES SIX-PACK ADULT XX-LARGE
LOGO TEES SIX-PACK CHILD LARGE
LOGO TEES SIX-PACK CHILD MEDIUM
LOGO TEES SIX-PACK CHILD SMALL
PERFORMANCE ACCOMPANIMENT RECORDING
PRODUCTIONPRO-DIGITAL SCRIPT/SCORE
REFERENCE RECORDING
REHEARSAL ACCOMPANIMENT RECORDING
SCENE PARTNER
STAGE MANAGER SCRIPT
STAGE WRITE APPLICATION
TRANSPOSITIONS-ON-DEMAND
VIRTUAL STAGE MANAGER
STANDARD ORCHESTRATION
| Instrumentation | Doubling |
| --- | --- |
| BASS | ACOUSTIC BASS , ELECTRIC BASS |
| CELLO | |
| DRUMS | DJEMBE , DRUM SET , GLOCKENSPIEL , SHAKER , TAMBOURINE |
| GUITAR | |
| PIANO | |
| PIANO 2 | |
| VIOLA | |
| VIOLIN | ACOUSTIC GUITAR , ELECTRIC GUITAR , VIOLIN |