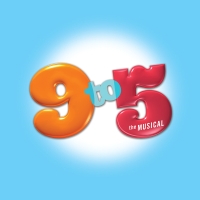 Three unlikely friends take control of their office and learn there is nothing they can't do, even in a man's world.
Full Synopsis
Act One
As different members of the ensemble appear, we meet Violet, the working mother, and her son, Josh. The sexy country gal, Doralee and her husband, Dwayne, are next. Finally, the new employee, Judy, introduces herself ("9 to 5").
We arrive at the Office Bullpen. Violet is introduced to Judy, and Judy reveals that her husband left her for a younger woman, which is why she doesn't have much work experience. Violet shows her the ropes and introduces her to the other women in the office, including Doralee ("Around Here"). Next, she introducers her to Franklin Hart. He is the epitome of a pompous, smarmy boss and immediately sends them off to fetch his coffee. Doralee comes in for dictation, but Hart begins an aggressive flirtation. She refuses his advances despite his numerous attempts to get her into compromising positions; he vows to have his way with her ("I'm Here for You"). The pursuit is abruptly interrupted by his wife, Missy.
In the Filing Room, Violet and the office gals are gossiping. Joe, a junior accountant, asks Violet out, but she rejects him. She believes she is too old. Back in the Xerox room, Judy is desperately trying to clean up a mess of papers everywhere, for which, Hart berates her. As Judy tries to hide the tears, it only becomes worse when her husband shows up to drop off divorce papers. Meanwhile, at Violet and Josh's home, Violet is fixing the garage door. Josh wants his mother to relax and gives her a doobie. At first, she refuses, but eventually has him put it inside her purse. Simultaneously, when Doralee complains to Dwayne that the girls at work treat her like an outcast, he reminds her that Texans are not quitters ("I Just Might").
Back in the Bullpen, the secretaries are preparing to leave for lunch. Maria is convinced that the men make more money than the women, while Judy is getting overwhelmed on the phone bank. Doralee asks if anyone wants to grab lunch, but even Violet and Judy won't let her join their group. Lonely, she still feels misunderstood and judged ("Backwoods Barbie"). Doralee is then called in to Hart's office to fix his chair and she learns that Hart has been saying he's sleeping with her, which is why the office has been shunning her. Roz comes in to tell him of Maria's attempt to find out salary information on the office employees. Hart wants to fire her, but Roz says that he cannot do so legally. An angry Hart leaves to fire her, himself. Overwhelmed and extremely impressed, Roz basks in her feelings for Hart ("Heart to Hart").
Violet, Doralee and Judy, who are upset by Maria's firing, meet at the elevators. With mixed emotions, the three decide to take a coffee break... but they end up in Violet's living room, smoking her son's doobie. The gals indulge, one at a time, each in her own fantasy of how to get revenge on Hart. Judy imagines a film-noir-style dance that ends with a stiletto in Hart's crotch ("Dance of Death"), Doralee imagines lassoing him and permanently branding him ("Cowgirl's Revenge") and Violet imagines brewing him a magic, poisonous concoction ("Potion Notion"). They revel in their victory ("Joy to the Girls").
The next day, in the coffee area, Violet is complaining to Joe about having to shop for rat poison and having to make Hart's coffee. They have a moment. During this, Violet mistakenly pours rat poison instead of sweetener into Hart's coffee. Hart comes in and makes a crack about Violet, and Joe almost manages to confront him. In the mix, Violet realizes her mistake and rushes to Judy and Doralee in the ladies' room. She tells them what she has done, and they agree to wait and see what happens. Roz overhears the entire exchange in a neighboring stall and she rushes to the elevator bank to tell Hart that he's been poisoned. Hart concocts a plan to hide while Roz tells the gals that he's been rushed to the hospital in critical condition.
The gals arrive at the hospital, looking for Hart. They overhear a cop talking about a guy that's been killed by poison. They assume that it's Hart and try to find his body. Violet grabs a doctor's coat and impersonates a doctor, but they are unable to find him. They head back to the office to hide the evidence. Doralee goes into Hart's office to find his coffee cup, and Hart appears, scaring her. Hart attempts to blackmail her, threatening to call the cops. Fed up, Doralee hogties him with the phone cord, and the three decide to take him hostage in his own house ("Shine Like the Sun").
Act Two
Back at the office, Roz is looking for Hart. She is concerned that he hasn't called her back. Violet realizes that they have to find a way to blackmail Hart in order to keep him quiet. They find that he has an extra set of company books, but they have to be able to prove he's legitimately stealing from the company. In the meantime, they decide to post some changes from Hart to boost employee morale and lighten up the office environment. When the changes go over so well, Judy and Doralee voice their feelings that Violet should be the permanent CEO of the company. She imagines what that would be like ("One of the Boys").

Next, in order to keep her from meddling, the gals send Roz off on a language immersion course in Denver. She is sent away for a month to learn French and she reflects on her love for Hart before departing ("5 to 9"). Once Roz leaves, the girls put more of their office changes into effect, including rehab for Margaret, daycare for the other ladies and rehiring Maria. Over the course of the next few weeks, the whole office gets remade into a happier, more productive place ("Change It").
At lunch, Joe remarks to Violet that someone else must be running the office since he's enjoying coming to work so much. Violet evades him, but she eventually tells Joe the truth of their ploy. Joe offers to help with the books, but he wants Violet to go out with him. She is still mourning the husband who died three years ago and isn't sure that she has the ability to love another man. He encourages her to open up to him ("Let Love Grow").
Over at Hart's House, Judy is babysitting Hart. Her ex-husband, Dick, has followed her. He reveals that the relationship with his mistress was unsuccessful and he wants her back. Judy refuses and explains to him that she is not the same person she once was ("Get out and Stay Out").

Later, Violet, Joe and Doralee enter Hart's office to finalize their evidence against him, when he suddenly bursts in with Judy and Doralee's gun. He was able to escape and has now turned the tables on them. When the group attempts to blackmail him, he calls their bluff and prepares to contact the authorities. Before he can, Margaret enters to announces that the Chairman of the Board, Mr. Tinsworthy, is on his way up to the office. Tinsworthy arrives demanding to know who is responsible for the 20% increase in company productivity. Hart tries to tell him about being taken hostage but Violet wisely preempts him and comes clean. Tinsworthy, believing it is all a prank, dismisses the claims; he wants to send Hart to Bolivia for the opening of their next big operation and Violet will replace Hart as CEO of the company ("Finale").
Show History
Inspiration
9 to 5 The Musical is based on the 1980 American comedy film, 9 to 5. Written by Patricia Resnick and Colin Higgins, and directed by Higgins, the film concerns three working women who live out their fantasies of getting even with, and their successful overthrow of, the company's boss. It starred Jane Fonda, Lily Tomlin, Dolly Parton and Dabney Coleman.
9 to 5 was a hit, grossing over $3.9 million in its opening weekend at the box office in the U.S., and is the twentieth highest-grossing comedy film of all time. The film is also number 74 on the American Film Institute's "100 Funniest Movies."
Productions
9 to 5 The Musical is based on the 1980 movie of the same name, with music and lyrics by Dolly Parton. It features a book by Patricia Resnick, based on the screenplay by Resnick and Colin Higgins. It first began its life in a reading on January 19, 2007, and, later, in a week-long workshop, beginning on June 20, 2007, and culminating in an industry presentation in New York on June 28, 2007.
9 to 5 The Musical then had a world premiere out-of-town engagement at the Center Theatre Group's Ahmanson Theatre in Los Angeles, beginning previews September 9, 2008, before officially opening on September 20, 2008, and running through October 19, 2008.
Following its Los Angeles premiere, the musical opened on Broadway on April 30, 2009, and ran for 24 previews and 148 performances before closing on September 6, 2009. The production was directed by Joe Mantello with choreography by Andy Blankenbuehler and featured such cast notables as Allison Janey, Megan Hilty, Stephanie J. Block and Mark Kudisch.
Subsequently, the first national tour began at the Tennessee Performing Arts Center in Nashville on September 21, 2010. Jeff Calhoun took over as director and choreographer on the production, and a few edits were made to the show, shortening the second act. The ten-month tour concluded on July 31, 2011, at the Bass Performance Hall in Fort Worth, Texas.
In addition to the national tour, 9 to 5 The Musical also launched a UK National Tour and has enjoyed much regional success in theatres such as Music Theatre of Wichita, Theatre by the Sea, Merry-Go-Round Playhouse and Ogunquit Playhouse.
Cultural Influence
On July 28, 2009, 9 to 5 The Musical (Original Broadway Cast Recording) was released by Dolly Records.
Trivia
On top of the awards it won, 9 to 5 The Musical was nominated for four Tony Awards; an additional, record-breaking fourteen Drama Desk Awards, including one for Outstanding Musical; three Drama League Awards; three Outer Critics Circle Awards; seven LA Ovation Awards and a Grammy Award for Best Musical Show Album .
Actress, Bebe Neuwirth, was a part of 9 to 5 The Musical in its early developmental stages.
Critical Reaction
"Goofily entertaining."
– New York Post
"Fresh and original... bouncy and big-hearted songs."
– New York Daily News
"A nostalgic crowd-pleaser."
– Variety
"The film's translation to the Broadway stage is such a triumph."
– The Guardian
Connect
Billing
Music and Lyrics by

Book by
Based on the Twentieth Century Fox film
Requirements
You must give the authors/creators billing credits, as specified in the Production Contract, in a conspicuous manner on the first page of credits in all programs and on houseboards, displays and in all other advertising announcements of any kind.
Percentages listed indicate required type size in relation to title size.
9 TO 5
Dolly Parton  

Book by

Patricia Resnick 
Based on the 20th Century Fox Picture
Originally produced on Broadway by Robert Greenblatt, April 2009
The following credits shall appear substantially in the following form in a size and boldness of type equal in all respects to the size and boldness of type of the billing accorded to the designer credit:
Orchestrator

Arrangements and

Additional Orchestrations

BRUCE COUGHLIN

STEPHEN OREMUS

& ALEX LACAMOIRE
Such billing shall be accorded wherever and whenever the names of the designers of the play (or any one of them) are accorded billing, including (without limitation) in theatre programs, souvenir brochures, theatre displays, production websites and paid advertising.
In advertisements of 1/8 page size or less the following "shortened billing" is permissible:
9 TO 5
Video Warning
In accordance with the Performance License, you MUST include the following warning in all programs and in a pre-show announcement:
ANY VIDEO AND/OR AUDIO RECORDING OF THIS PRODUCTION IS STRICTLY PROHIBITED.

If you purchase a video license to allow non-commercial video recording of this production, then you MUST include the following warning in all programs and in a pre-show announcement:
ANY VIDEO RECORDING MADE OF THIS PERFORMANCE IS AUTHORIZED FOR PERSONAL, AT-HOME, NON-COMMERCIAL USE ONLY. THE SALE OR DISTRIBUTION OF SUCH RECORDING IS STRICTLY PROHIBITED UNDER FEDERAL COPYRIGHT LAW.
Included Materials
| Item | Quantity Included |
| --- | --- |
| KEYBOARD1 - CONDUCTOR SCORE | 1 |
| LIBRETTO/VOCAL BOOK | 25 |
| PIANO VOCAL SCORE | 1 |
| VIDEO SAMPLER | 1 |
Production Resources
Resource
FULL SCORE ACT 1
FULL SCORE ACT 2
HOW DOES THE SHOW GO ON-10/CS
HOW DOES THE SHOW GO ON?
KEYBOARD PATCH SOLUTIONS
KEYBOARDTEK
LOGO PACK
LOGO PACK DIGITAL
LOGO TEES SIX-PACK ADULT LARGE
LOGO TEES SIX-PACK ADULT MEDIUM
LOGO TEES SIX-PACK ADULT SMALL
LOGO TEES SIX-PACK ADULT X-LARGE
LOGO TEES SIX-PACK ADULT XX-LARGE
LOGO TEES SIX-PACK CHILD LARGE
LOGO TEES SIX-PACK CHILD MEDIUM
LOGO TEES SIX-PACK CHILD SMALL
ORCHEXTRA
PERFORMANCE ACCOMPANIMENT RECORDING
PRODUCTIONPRO
REFERENCE RECORDING
REHEARSAL ACCOMPANIMENT RECORDING
REHEARSCORE APP
SCENE PARTNER
SCENIC PROJECTIONS
SCENIC PROJECTIONS PRO
STAGE MANAGER SCRIPT
STAGE WRITE APPLICATION
SUBPLOT CUSTOMIZED SHOW POSTER
TRANSPOSITIONS-ON-DEMAND
VIDEO LICENSE
STANDARD ORCHESTRATION
| Instrumentation | Doubling |
| --- | --- |
| BASS | ACOUSTIC BASS , ELECTRIC BASS |
| DRUMS | DRUM KIT , MARK TREE , PADS , TAMBOURINE , TIMBALES , TYPEWRITER PAD |
| GUITAR | ELECTRIC GUITAR , ELECTRIC W/SLIDE , HOLLOW BODY ELECTRIC, MANDOLIN , NYLON ACOUSTIC GTR. , ROUND NECK DOBRO , TELECASTER |
| GUITAR 2 | ACOUSTIC GUITAR , ARCHTOP , ELECTRIC GUITAR , HOLLOW BODY ELECTRIC, STEEL STRG ACOUSTIC , TELECASTER |
| KEYBOARD 2 | |
| PERCUSSION | ALARM SFX , BELLS , BONGOS , CABASA , CASTANETS , CAXIXI , CHA CHA BELL , CHIMES , CONCERT BASS DRUM , CONGAS , COWBELL , CRASH CYMBAL , CROTALES , EGG SHAKER , GOSPEL TAMBOURINE , MARK TREE , MEDIUM SHAKER , PADS , RATCHET , ROCK & ROLL TAMB. , SHAKER , SLAPSTICK , SNARE DRUM , SUSPENDED CYMBAL , TAM TAM , TAMBOURINE , TEMPLE BLOCKS , TIMPANI , TRIANGLE , VIBES , WOODBLOCKS , XYLOPHONE |
| REED 1 | ALTO SAXOPHONE , CLARINET , FLUTE , PICCOLO |
| REED 2 | BARITONE SAXOPHONE , BASS CLARINET , CLARINET , FLUTE , TENOR SAXOPHONE |
| TROMBONE | |
| TRUMPET | FLUGELHORN , TRUMPET |
| TRUMPET 2 | FLUGELHORN , TRUMPET |