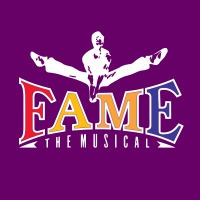 The pop-culture phenomenon about the legendary New York High School of the Performing Arts lives forever.
Full Synopsis
Act One
A group of vibrant, energetic young people, African-American, white, Hispanic, rich and poor alike, converge on 46th Street to audition for the chance to study at the famous New York High School of Performing Arts ("P.A."). Praying they make "P.A.," the students tear open a letter from the school, learn of their acceptance and begin a joyous dance of celebration.
On the first day of school, the freshmen meet Miss Sherman, their English teacher, who warns them that it takes a lot more than dreams to succeed at "P.A." The students, with a mixture of excitement, trepidation and raw energy, acknowledge that what it really takes to succeed is ("Hard Work").
Drama Class. Nick and Serena rehearse a scene and discuss their life experiences. Nick's goal in life is to move people emotionally ("I Want to Make Magic"). Mr. Myers, the drama teacher, asks his students to recall how a physical sensation can trigger an emotional response. Joe, a funny and uninhibited young man, graphically recounts the very personal reactions that occur whenever he thinks of a certain beautiful girl in dance class ("Can't Keep It Down").
Dance Class. Tyrone, a sexy, streetwise African American, is partnered with Iris, a very wealthy, classically trained dancer. Iris obnoxiously derides Tyrone's lack of classical dance experience. Tyrone, enraged at her comments, begins a rap that expresses his anger ("Tyrone's Rap"). Iris apologizes and, unexpectedly, kisses him passionately.
While Nick and Serena rehearse another scene, she tells him of her yearning to try something romantic and passionate. It becomes obvious that Serena is in love with Nick. Concerned only with acting, though, Nick becomes upset and leaves. Heartbroken, Serena laments her unrequited love ("Let's Play a Love Scene").
At lunch, Carmen, a self-assured and cocky Latina spitfire, dreams of seeing her name in lights and people gasping as she walks down the street ("There She Goes / Fame"). The other students join in her fantasy and begin an exciting, electrifying dance.
The Hallway. Miss Sherman expresses concern over Tyrone's carefree attitude towards education and threatens to keep him out of the Fall Festival if his grades don't improve. Miss Bell overhears this and argues that Tyrone's artistic talent is more important than his academic ability ("The Teachers' Argument"). As Tyrone threatens to drop out of school, the other students try to focus on the reason why they are really there ("Hard Work").
Act Two
After two arduous but rewarding years, the students now begin their junior year with the P.A. Fall Festival ("I Want to Make Magic").
Dance Rehearsal. Mabel, a bit overweight for a dancer but full of spunk and wit, complains about the water her body is retaining. In a hilarious yet touching turn, she prays aloud for God's help in keeping her from becoming "the world's fattest dancer" ("Mabel's Prayer").
The scene shifts. Serena enters to see Carmen and Nick kissing. Heartbroken once again, Serena tearfully remembers one of the first lessons she learned at P.A. and tries to channel her emotions into her acting ("Think of Meryl Streep").
Carmen confronts Schlomo with her plan to leave school and go to Los Angeles. She has met a Hollywood agent named Elliot Greene, who is sending her a plane ticket. Schlomo begs her not to go. He has seen her get into Elliot's limousine outside of school before and accuses her of using cocaine with him. Schlomo tells Carmen he loves her, but when he realizes he is powerless to stop her, he turns his attention to his violin.
In Miss Sherman's English class, Tyrone is spotted reading a Superman comic book. Miss Sherman confronts him by forcing him to stand up in front of the class and read from the comic book. Embarrassed, he accuses her of trying to make him look stupid: "Wanna fail me again? Go ahead. I'll pass in summer school, bitch." Miss Sherman gives him a resounding slap in the face and walks off. Defensively, Tyrone says to his shocked classmates that he doesn't need her help. "I'm choreographin' my own life." This leads to his fantasy dance number, "Dancin' on the Sidewalk." Confronting his pain and frustration, Tyrone goes to the blackboard, writes "I Will Read," and runs off. Miss Sherman enters, sees what he has written, and is deeply touched. ("These Are My Children.")
A baroque trumpet-call sounds as the drama students rehearse Romeo and Juliet. Joe, insecure about playing Romeo, has been ad-libbing. Serena pleads with him to be serious in the part. Nick offers to show him how to play Romeo and winds up kissing Serena in their first romantic moment. Tyrone asks Iris why she has been avoiding him all year. She says she doesn't want to be tied to a loser. He takes out a copy of Leaves of Grass and reads to her, showing her that he has a whole new attitude about learning. They dance a pas de deux.
Mr. Sheinkopf, Mr. Myer and Miss Sherman confront Miss Bell about influencing a summer school teacher to pass Tyrone even though he never showed up. They insist that he must repeat the year. "But the Dance Theatre of Harlem is ready to take him," pleads Miss Bell. "Let them wait!" Mr. Sheinkopf fires back. Miss Bell, left alone with Miss Sherman, finally admits that she may be losing her perspective and suggests that she take a sabbatical.
Carmen is standing in front of the school, looking physically wasted and disoriented. She spots Schlomo and, after a warm embrace, tells him the truth about her experiences in Hollywood ("In L.A.") Carmen promises him that she is going to go for her equivalency diploma, but she needs money more immediately. He gives her a couple of dollars and sadly departs.
At the farewell party, everyone is dressed up, and the celebration is loud and festive. Tyrone tells Miss Sherman that he is going to repeat his senior year and give her another chance to whip him into shape. Joe announces that, not only is Lambchops finally wearing a dress, but he is going to be opening at a comedy club – and they'd all better be there. Serena is on her way to Brooklyn College; Nick is headed for Yale. They wonder about their future together ("Let's Play a Love Scene").
Show History
Inspiration
Fame The Musical is a stage adaptation of the 1980 musical film, Fame.  It was conceived and developed by David De Silva and features a book by José Fernandez, music by Steve Margoshes and lyrics by Jacques Levy.  Fame and all of its iterations (including the 1982 television series) are based on the real-life High School for the Performing Arts in New York.  De Silva had no connection to the institute, but was fascinated by both its students and teachers.  As a result, he produced the original film, along with the musical and all of its adaptations.  However, although the musical's script uses the same location and makes several allusions to the film, it utilizes completely different characters, plot lines and songs.
Productions
Fame The Musical came to be at the Coconut Grove Playhouse in Miami, Florida, in 1988.  The musical then moved up north for a run at the Walnut Street Theatre in Philadelphia from March 25, to April 29, 1989.  In January 1993, it made its European debut in Stockholm, Sweden, with a large-scale production that ran fornearly four years.  The booming success in Sweden prompted many subsequent international productions, including the musical's West End debut in 1995. Fame The Musical has seen large returns in the UK, prompting West End revivals in 1997, 2000, 2003, 2004, 2005 and 2007, along with national tours in 1996, 2000, 2007 and 2014.
After two US tours in 1997 and 1999, Fame The Musical finally moved to New York.  The show had its Off-Broadway debut on November 11, 2003, at the Little Shubert Theatre.  It was titled Fame on 42nd Street after the theatre's location, and ran through June 27, 2004.  Shortly before opening, Phoenix Theatricals launched another 100-city tour in September 2003.  Over the years, the musical has only bloomed even more internationally, with productions in almost 25 countries, including Ireland, Australia, Japan, Germany and South Africa.
Cultural Influence
Fame The Musical has been translated into a number of languages, including Portuguese, Greek and Mandarin.
A reality TV show was produced in Ireland, with young hopefuls competing for two of the roles in a production of Fame The Musical.  A Dutch talent search competition called "De Weg Naar Fame" did something very similar, with people competing to play the roles of Schlomo, Serena, Mabel and Tyrone on the 2008 Dutch tour.
The success of Fame The Musical gave creator, David De Silva, the idea to conceive more adaptations. In 2007, he premiered a sequel titled Fame Forever – Talent Springs Eternal.  In September 2011, MTI produced a 60-minute version called Fame JR. for middle school students.
Trivia
The original West End production of Fame The Musical was nominated for three Olivier Awards, including Best New Musical and Best New Choreographer.
Celebrities that have starred in Fame The Musical include: Harold Perrineau Jr., Barbara Dickson, Sheila Ferguson, Nicole Leach, Miguel Ayesa, Kim-Lian van der Meij,Tener Brown, Noel Sullivan, Rolf Roosalu, Ian Watkins, Nat Sakdatorn, Eunhyuk, Tiffany and Son Hoyoung.
 
There have been more than 4,000 performances from 300 productions in 16 countries of Fame The Musical.
 
For his work in developing the film, television series and musical of Fame, David De Silva is known affectionately worldwide as "Father Fame."

The original High School for the Performing Arts (on which the show is based) boasts a strong list of graduates, including Jennifer Aniston, Liza Minnelli, Al Pacino, Suzanne Vega and Eartha Kitt.
Critical Reaction
"The ultimate feelgood musical.... For those in the audience, it's an excuse to let our hair down and in this it succeeds."
– Musical Theatre Review
"The energy expended... was astonishing. It was exhausting just to watch; by the end we felt as if we had just gone 12 rounds with Eubank."
– The Irish Independent
"We can't find fault with Fame . It's a true feel-good show that should bring a smile to the faces of anybody who goes to watch it."
- Female First
"Plenty of hard work has clearly gone into this tight and energetic production of Fame the Musical. ...Intelligent structuring and the inclusion of 'Fame' itself gets the audience on their feet and away home happy. Yet it is without the satisfaction of a story well told."
– The Stage
"It's loud. It literally shakes your seat. It's highly recommended. ...The show seamlessly merges (non-'80s) jaw-dropping dance routines with a myriad of dramatic scenes inter-connecting the school s new batch of students. [...Fame The Musical] sends a stark message to the millions of youngsters immersed in today s celebrity culture that you re not going to get anywhere without hard work."
– Sardines Magazine
Connect
Billing
Book by

Music by

Lyrics by

Conceived and Developed by
Requirements
You must give the authors/creators billing credits, as specified in the Production Contract, in a conspicuous manner on the first page of credits in all programs and on houseboards, displays and in all other advertising announcements of any kind.
Percentages listed indicate required type size in relation to title size.
FAME
THE MUSICAL
Conceived and Developed by David De Silva
Book by

JOSE FERNANDEZ

Lyrics by 

JACQUES LEVY

 Music by

STEVE MARGOSHES
Title Song " FAME " written by Dean Pitchford and Michael Gore
The Authors are to receive billing credit in all forms of publicity and advertising under the control of the Producer, wherever and whenever the title of the Play appears. The names of the Composer, Lyricist, Bookwriter and original Authors shall be equal in size, type, coloring, boldness and prominence.
In addition, you agree to insert on the title page of your production's program the following credit:
" Originally produced at the Coconut Grove Playhouse,
Arnold Mittleman,Producing Artistic Director."
Video Warning
If you purchase a separate license to allow non-commercial video recording of this production, you must print the following in your program. ANY VIDEO RECORDING MADE OF THIS PERFORMANCE IS AUTHORIZED FOR PERSONAL, AT-HOME, NON-COMMERCIAL USE ONLY. THE SALE OR DISTRIBUTION OF SUCH RECORDING IS STRICTLY PROHIBITED UNDER FEDERAL COPYRIGHT LAW. If you do not purchase the separate license for video recording, you must print the following in your program. The videotaping or other video or audio recording of this production is strictly prohibited
Included Materials
| Item | Quantity Included |
| --- | --- |
| ALTERNATE ORCH PART 1 | 1 |
| ALTERNATE ORCH PART 2 | 1 |
| ERRATA LIST | 1 |
| LIBRETTO/VOCAL BOOK | 25 |
| PIANO CONDUCTOR'S SCORE ACT 1 | 1 |
| PIANO CONDUCTOR'S SCORE ACT 2 | 1 |
| SONG PACKET | 1 |
| STUDY GUIDE | 1 |
Production Resources
Resource
CUSTOMIZABLE SHOW POSTER
HOW DOES THE SHOW GO ON-10/CS
HOW DOES THE SHOW GO ON?
KEYBOARD PATCH SOLUTIONS
KEYBOARDTEK
LOGO PACK
LOGO PACK DIGITAL
LOGO TEES SIX-PACK ADULT LARGE
LOGO TEES SIX-PACK ADULT MEDIUM
LOGO TEES SIX-PACK ADULT SMALL
LOGO TEES SIX-PACK ADULT X-LARGE
LOGO TEES SIX-PACK ADULT XX-LARGE
LOGO TEES SIX-PACK CHILD LARGE
LOGO TEES SIX-PACK CHILD MEDIUM
LOGO TEES SIX-PACK CHILD SMALL
PRODUCTIONPRO-DIGITAL SCRIPT/SCORE
REFERENCE RECORDING
REHEARSCORE APP
STAGE WRITE APPLICATION
STREAMING & REMOTE LICENSE
SUBPLOT CUSTOMIZED SHOW POSTER
VIDEO LICENSE
VIRTUAL STAGE MANAGER
STANDARD ORCHESTRATION
| Instrumentation | Doubling |
| --- | --- |
| DRUMS | COWBELL , CROTALES , TIMBALES , TYMPANI |
| ELECTRIC BASS | |
| GUITAR | |
| KEYBOARD 2 | |
| PERCUSSION | AGOGO BELL , BELL TREE , BELLS , BONGO , CABASA , CHIMES , CONGA , COWBELL , CROTALES , FINGER CYMBAL , FLEXITONE , MARK TREE , SCRAPER , SLAPSTICK , TAMBOURINE , TIMBALES , TRIANGLE , TYMPANI , VIBRAPHONE , VIBRASLAP , WIND CHIMES , WOOD BLOCK |
| REED 1 | ALTO SAXOPHONE , CLARINET , FLUTE , SOPRANO SAX , TENOR SAXOPHONE |
| TROMBONE | |
| TRUMPET | |