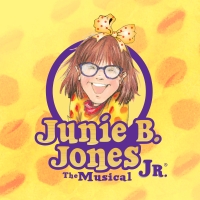 Junie B. Jones The Musical JR.
Laugh yourself silly with Junie B. Jones in this hilarious Broadway Junior adaptation of Barbara Park's beloved series.
Full Synopsis
Junie B. Jones The Musical JR. opens with Junie B. introducing herself, Daddy, Mother, Tickle, and Baby Ollie, and excitedly discussing all the potential uses for her new journal ("Top Secret Personal Beeswax"). The first day of first grade begins, and Junie B. walks into the classroom full of School Kids to find her former best friend, Lucille, has abandoned her for two new best friends; Camille and Chenille ("Lucille, Camille, Chenille"). Junie B. is disappointed again after school when another best friend, Grace, chooses to sit next to Bobbi Jean Piper on the bus instead. However, Junie B.'s new friend, Herb, cheers her up by sitting next to her and making plans to get together later in the week ("You Can Be My Friend").
The next day at school, Mr. Scary writes words on the board and asks the class, including Lennie and José, to choose one of them and draw a picture of it, but Junie B. struggles ("Time To Make A Drawing"). After seeing her drawing and asking about what she sees on the board, Mr. Scary and the class decide that Junie B. needs glasses ("You Need Glasses"). Junie B. arrives at school the next day wearing her new glasses, but she hesitates to share them with the class, especially May ("Show And Tell"). To her surprise, the class loves her glasses, even calling her "cool."
The following morning, Junie B. is delighted when her parents surprise her with a new lunch box ("Lunch Box"), but at school, she finds most students in line to buy lunch. When she asks Herb to share his cafeteria cookie with her, Junie B. realizes he isn't familiar with much-loved lunch lady Mrs. Gutzman, so she, Shirley, and the other School Kids enthusiastically tell him about her ("Gladys Gutzman"). Junie B. asks Mrs. Gutzman how she might get access to more cookies, and Mrs. Gutzman recruits Junie B. as her helper. Unfortunately, Junie B. is a less than successful helper, and most of her class ends up mad at her, but Mrs. Gutzman smoothes things over by bringing sugar cookies to the classroom and telling the students that Junie B. gave her the idea ("Beeswax Cookie – Reprise").
While at her house preparing for a kickball tournament on Friday ("Kickball Tournament"), Junie B. accidentally injures her toe, forcing her to wear a special shoe and preventing her from taking part in the tournament ("You Can't Fix It"). Though Junie B. is sulking over this situation, her classmate Sheldon is dreaming of the incredible halftime show he could create ("Sheldon Potts' Halftime Show"). Back at home, Junie B. pouts over the tournament, but her parents encourage her to see the brighter side of the situation ("When Life Gives You Lemons"). Junie B. decides to learn to juggle and perform in the halftime show.
The day of the tournament arrives, and the students are abuzz with excitement ("Kickball Tournament – Reprise"). Junie B. and Sheldon nervously wait to perform, but when the time comes, Sheldon gets so nervous he abandons Junie B., leaving her alone in front of a restless crowd. When the students begin throwing biscuits at her, she surprises them all by juggling on the spot. Everyone is impressed ("Superstar"). Junie B. comes to the last page of her journal and reflects on everything that has happened since she began writing ("Writing Down The Story Of My Life").
Curriculum Connection
Drawing
Converting Measurements
Healthy Foods
Inventing
Writing
Spanish Language
Billing
Book and Lyrics by

Music by
Adapted from the JUNIE B. JONES Series of books by Barbara Park
Requirements
You must give the authors/creators billing credits, as specified in the Production Contract, in a conspicuous manner on the first page of credits in all programs and on houseboards, displays and in all other advertising announcements of any kind.
Percentages listed indicate required type size in relation to title size.
In accordance with the Dramatic Performing Rights License, all advertising, such as posters and program covers, must include the show logo as provided in the ShowKit® Director's Guide and all of the following author billing. It is a violation of your contract if you crop or edit this logo in any way.
[name of school]
Production of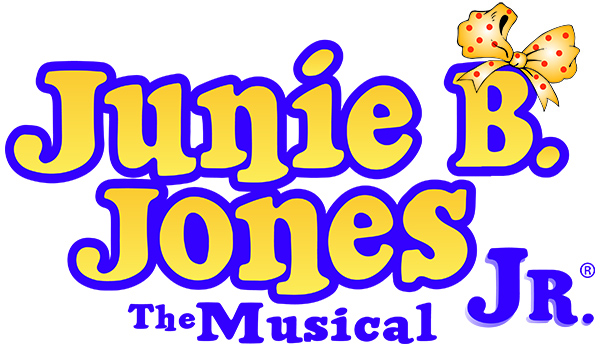 | | |
| --- | --- |
| Book and lyrics by Marcy Heisler | Music by Zina Goldrich |
Adapted from the JUNIE B. JONES Series of books by Barbara Park
The credit line for Barbara Park shall be no less than 50% of the size of the title of the Play and no other billing shall be larger than the billing Park receives.
The following credits shall appear on the title page of any program:
Adapted from the books JUNIE B. JONES IS A GRADUATION GIRL, JUNIE B. JONES
FIRST GRADER AT LAST!, JUNIE B. FIRST GRADER BOSS OF LUNCH, JUNIE B. FIRST GRADER TOOTHLESS WONDER and TOP SECRET PERSONAL BEESWAX,
A JOURNAL BY JUNIE B. (AND ME) by Barbara Park. Copyright © 2001, 2001, 2002, 2002, 2003 by Barbara Park."
Originally produced by Theatreworks/USA
The videotaping or other video or audio recording of this production is strictly prohibited
Included Materials
Production Resources
Resource
CUSTOMIZABLE SHOW POSTERS
FAMILY MATTERS
FAMILY MATTERS (PACK OF 10)
ACTOR'S BOOK TENPACK
HOW DOES THE SHOW GO ON-10/CS
HOW DOES THE SHOW GO ON?
STREAMING & REMOTE LICENSE