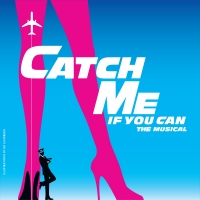 Based on the hit DreamWorks film, this splashy spectacle follows the high-flying adventures of a globetrotting con artist.
Full Synopsis
Act One
Miami International Airport in the 1960s. Frank, Jr., has just been caught by FBI agent, Carl Hanratty. A shot rings out and Frank, Jr., drops a briefcase full of money... but he still maintains his good nature. Hanratty wants him to come easily, but Frank, Jr., first wants to tell his story – he stole over two million dollars, he flew over five million flights as a Pan Am pilot, practiced medicine at a top Atlanta hospital and worked as a prosecutor for the State of Louisiana – all under assumed names and without finishing high school ("Live in Living Color"). Frank, Jr., promises that, if he's allowed to tell his story, he'll tell Hanratty how he passed the bar exam in New Orleans; Hanratty begrudgingly agrees.
Frank, Jr., takes us back to his parents' home in New Rochelle, New York, on Christmas Eve. Frank, Sr., twirls Frank, Jr.'s, mother, Paula, in a dance. He tells her that he has gotten a much-needed loan. However, he then reveals to Frank, Jr., that he doesn't have it because he's under IRS investigation. He tells Frank, Jr., a story: two mice were drowning in a bucket of cream; one gave up and died, but the other struggled so hard that he churned the cream into butter and climbed out. Going with that principle, Frank, Sr., will buy Frank, Jr., an expensive suit for Christmas because success is about the image you put forth ("The Pinstripes Are All That They See").
At his new public school, Frank, Jr., is brought to the principal's office for posing as a substitute French teacher. His father charms the principal with a necklace and, as Frank, Jr., leaves the office, he flirts with (and advises) a girl who is planning to give a fake note from her mother to the principal.
Back at home, Frank, Jr., finds his mom dancing with his father's friend, Jack Barnes. Frank, Jr., is furious, but his mother tries to explain that she was young when she met Frank, Sr., and didn't know what she wanted, aside from getting out of France and coming to America. Frank, Jr., is not convinced and realizes that there is no home here. At his parents' divorce proceeding, the judge wants Frank, Jr., to pick with which parent he wants to live. Frank, Jr., has other ideas, though, and he hops on a train for New York City – he even cons the railroad agent for the four-dollar train fare ("Someone Else's Skin").
In Manhattan, Frank, Jr., alters his driver's license to make himself older and starts forging checks. Hanratty and the FBI get wind of him ("Live in Living Color – Reprise"). In the basement of the FBI office, Carl discovers that the many pseudonyms that Frank, Jr., is using all belong to one man... and figures out how Frank, Jr., is managing to stay in one place and cash bad checks for weeks.
At the Tudor Hotel in Manhattan, Frank, Jr., spots a group of stewardesses and decides that he wants to be a pilot. He pretends to work for a school newspaper and interviews a Pan Am executive to learn the basic terminology.  He then forges a Pan Am badge and has a tailor make him a uniform. Once he's all decked out, he takes to the skies ("The Jet Set").
At the Plaza Hotel, Frank, Jr., cons a former Seventeen magazine model-turned-call girl into giving him $400. Meanwhile, at the FBI training ground in Quantico, Hanratty works to get his team up to snuff. He feels himself closing in on the culprit, even though he is unable to narrow down his location. Hanratty reveals that he imagines the guy as an Old School virtuoso in his sixties, and that Hanratty respects him. He knows, however, that he will eventually make a mistake. One of his men asks if Hanratty was always so rigid, and Hanratty explains that the game isn't worth winning if you break the rules to do it ("Don't Break the Rules").
Frank, Jr., is gaining more notoriety for his crimes. He takes his father to a legendary New York restaurant and offers him money so that they can buy back the store ("The Pinstripes Are All That They See – Reprise"). Frank, Sr., resists, but Frank, Jr., is persistent about trying to get the store back and help his dad win back his mother. He reminds Frank, Sr., of the story with the mice, reinvigorating his spirit ("Butter outta Cream").
At an airport motel, Hanratty and the other agents are going through Frank, Jr.'s, room; they have just missed him. Hanratty tries to piece together Frank, Jr.'s, story from the items in his trash: pizza boxes, comic books and a half-finished letter inviting two people to come to meet him in Los Angeles ("The Man inside the Clues"). In Los Angeles, Hanratty busts into Frank, Jr.'s, hotel room and finds Frank, Jr., who is posing as a Secret Service agent. He dupes Hanratty into letting him go, as Hanratty believes that the man that he is chasing has already been caught.
It is now Christmas, and Hanratty is hard at work ("Christmas Is My Favorite Time of Year – Party Version"). He lets one of his men, Branton, go home to his family while Hanratty reveals that his wife has left him. Alone in the office, Hanratty gets a phone call from Frank, Jr., who apologizes for the incident in L.A. Hanratty realizes that the real reason that Frank, Jr., is calling is because he's just a lonely kid ("My Favorite Time of Year").
Act Two
Hanratty is convinced that the key to finding Frank, Jr., is determining who is responsible for him. They begin searching for all of the families of runaway teens in the tri-state area.
Frank, Jr., makes his way to Atlanta, where he attempts to keep a low profile and stop lying. It doesn't last. He eventually develops a taste for nurses and picks up a job supervising the emergency room at Atlanta General Hospital after forging a medical degree and diploma ("Doctor's Orders"). At the hospital, he quickly falls for a young nurse named Brenda. Although very talented, she lacks confidence. Frank, Jr., helps her, and she agrees to go out with him.
Hanratty visits Paula, Frank's mother, who is not nearly as worried about the FBI chasing her son as Hanratty would expect. She admits that she hasn't seen Frank, Jr., in years and asks Hanratty to give him her regards. Likewise, Frank, Sr., is proud of his son ("Don't Be a Stranger"). Frank, Sr., tells Hanratty that Frank, Jr., has joined the military, but Hanratty knows that he is lying. He tries to convince Frank, Sr., that it is in his son's best interests for the father to give him up. They bond at the bar over not having had nurturing fathers, as Hanratty gets Frank, Sr., drunk ("Little Boy, Be a Man"). At the end of the night, Frank, Sr., passes out, and Hanratty looks at the return address on a letter from Frank, Jr., that Frank, Sr., has in his hand ("The Man inside The Clues – Reprise").
Meanwhile, Frank, Jr., is in love with Brenda and wants to marry her ("Seven Wonders"). They leave Atlanta and head to her parents' house in New Orleans. Hanratty shows up in Atlanta, having just missed Frank, Jr., again. Brenda's parents are skeptical about Frank, Jr., at first, but he manages to charm them. He also claims that he is a lawyer in the hopes of finding his place in this family, but the FBI is still on his tail ("Our – Family Tree"). Frank, Jr., finds his dad in a bar in New York. Frank, Sr., is now working for the post office, and Frank, Jr., tells his dad that he plans to stop conning. Frank, Sr., can't understand why, so Frank, Jr., explains that he is getting married and wants to settle down. Frank, Sr., then reveals to his son that Paula has married Jack Barnes, much to his own dismay.
Lost and confused, Frank, Jr., calls Hanratty, announcing that he wants the chase to end; Hanratty reminds him that he stole two million dollars and they can't just call it off. Frank, Jr., tells him about Brenda and the desire to settle down, but Hanratty knows he can find him now. Frank, Jr., cannot change his name if he wishes to marry Brenda. Later, Brenda's family is having an engagement party, but Frank, Jr., is ready to sneak away. He gives Brenda a briefcase of money and tells her to meet him at the Miami Airport in two days. She reluctantly agrees. After he leaves, Hanratty and Brenda's parents burst in. Her father demands that she do the right thing by telling Hanratty where Frank, Jr., is going. Brenda is conflicted but decides to give him up ("Fly, Fly Away").
We transition back to the beginning, at the airport, with Hanratty and Frank, Jr. Hanratty attempts to convince Frank, Jr., to surrender, but Frank insists that he cannot stop without a big finish ("Goodbye"). Suddenly, Hanratty shatters Frank's dreams by revealing to him that his father has died. Frank, Jr., becomes upset and threatens to run again. Hanratty, however, offers a compromise: pay his debt to society by working for the FBI in counterfeiting. Frank agrees and reveals how he passed the bar exam.
In a closing epilogue of sorts, it is revealed that Frank, Jr., and Hanratty eventually become close friends, with a trusting relationship. Frank, Jr., has founded a security company and has paid back every bad check. Brenda has finally married a real lawyer, and Hanratty has become the godfather to Frank, Jr.'s, kids ("Stuck Together – Strange, but True").
Show History
Inspiration
Catch Me If You Can, with score by Marc Shaiman and Scott Wittman, and a book by Terrence McNally, is the story of notable con artist, Frank Abagnale, Jr. The musical lends much of its material from the 2002 film of the same name, which, in turn, drew from Abagnale's 1980 autobiography. Although the musical keeps many of the same plot points as the movie, it embellishes certain characters and relationships, specifically the role of Frank, Sr.
The creative team for the Seattle tryout and the Broadway production reunited the Tony-winning team from Hairspray, including director, Jack O'Brien, and choreographer, Jerry Mitchell. They came together for a series of readings and workshops from 2005 to 2008, working with such seasoned performers as Nathan Lane, Matthew Morrison, Christian Borle, Celia Keenan-Bolger, Katherine McPhee and Annaleigh Ashford.
Productions
After several workshops and readings, Catch Me If You Can first hit the stage at the 5th Avenue Theatre in Seattle on July 28, 2009. The production starred Aaron Tveit, Norbert Leo Butz and Tom Wopat. After many positive reviews from critics, the musical moved to Broadway at the Neil Simon Theatre. It officially opened on April 10, 2011, and featured performances from many of the Seattle actors, including the leading three roles. The production closed four months later, on September 4th, after 170 performances.
About a year after closing on Broadway, Troika Entertainment started a national tour of the United States in Providence, Rhode Island, on October 7, 2012. The tour ran until July 28, 2013, finishing up at Costa Mesa, California. The first international production of Catch Me If You Can opened at the Blue Square theatre in South Korea in March 2012. 
Trivia
Catch Me If You Can's original Broadway production was nominated for four Tony Awards in 2011, including Best Musical and Best Orchestrations. It was also nominated for six Drama Desk Awards (including Outstanding Lyrics, Outstanding Music and Outstanding Orchestrations), three Outer Critics Circle Awards (including Outstanding New Score) and a Drama League Award for Distinguished Production of a Musical.
Celebrities that have starred in Catch Me If You Can (aside from those mentioned above) include: Kerry Butler, Linda Hart, Nick Wyman and Brandon Wardell.
Critical Reaction
"A sheer delight... this generation's answer to How to Succeed in Business without Really Trying.... Poignant and brilliant book by Terrence McNally... seamless in weaving together drama, comedy, dance, acting, genuine scenes of pathos and casual banter with the audience and orchestra."
– The Huffington Post
"Super-slick... boasts superb craftsmanship, sophisticated design work, tuneful songs in a breezy range of '60s styles and a deluxe cast. ... Marc Shaiman and Scott Wittman again prove themselves an ace songwriting team. Their score evokes cocktail lounges, glitzy floorshows, Rat Pack suaveness, mellow jazz and energized go-go, all wrapped up in Shaiman and Larry Blank's silky-smooth '60s-styled orchestrations."
– The Hollywood Reporter
"[Catch Me If You Can] uses the TV song-and-dance show the way Chicago uses vaudeville: It's the structure through which we meet the characters and watch the plot develop."
– The New York Times
"Offer[s] considerable entertainment value.... The score by Marc Shaiman and Scott Wittman is more ambitious than their work on Hairspray."
– Variety
Connect
Billing
Book by

Music by

Lyrics by
Based on the DreamWorks Motion Picture
Requirements
You must give the authors/creators billing credits, as specified in the Production Contract, in a conspicuous manner on the first page of credits in all programs and on houseboards, displays and in all other advertising announcements of any kind.
Percentages listed indicate required type size in relation to title size.
You agree to bill the Play and the Authors in all programs (on the title pages), houseboards, and displays and in all advertising and all paid publicity, in the following manner:
CATCH ME IF YOU CAN
The Musical

Based on the DreamWorks Motion Picture
| | | |
| --- | --- | --- |
| Book by | Music by | Lyrics by |
| TERRENCE MCNALLY | MARC SHAIMAN | SCOTT WITTMAN & MARC SHAIMAN |
(i) The following credits must appear on title pages for all programs of the Play:
"Originally produced on Broadway by
Margo Lion Hal Luftig

Stacey Mindich Yasuhiro Kawana Scott & Brian Zeilinger The Rialto Group The Araca Group
Michael Watt Barbara & Buddy Freitag Jay & Cindy Gutterman/ Pittsburgh CLO Elizabeth Williams
Johnny Roscoe Productions/Van Dean Fakston Productions/Solshay Productions Patty Baker/Richard Winkler
Nederlander Presentations Inc. and Warren Trepp

in association with

Remmel T. Dickinson Paula Herold/Kate Lear Stephanie P. McClelland Jamie deRoy Barry Feirstein Rainerio J. Reyes
Rodney Rigby Loraine Boyle Amuse, Inc. Joseph & Matthew Deitch/Cathy Chernoff Joan Stein/Jon Murray

"The World Premiere of CATCH ME IF YOU CAN was produced by The 5th Avenue Theatre, David Armstrong, Executive Producer and Artistic Director; Bernadine Griffin, Managing Director; Bill Berry, Producing Director"
 
(ii) The following credits must appear on title pages for all programs of the Play and in all advertising in which full productions credits are given:
Arrangements by

Marc Shaiman

Orchestrations by

Marc Shaiman and Larry Blank
(iii) In print advertisements of 1/4 page size or less and online and mobile ads where in each case only the title of the play, performance dates and venue are provided and in outdoor advertising, transit and taxi ads and marquees where no other person is billed, the following "shortened billing" is permissible:
CATCH ME IF YOU CAN
Video Warning
In accordance with the Performance License, you MUST include the following warning in all programs and in a pre-show announcement:

ANY VIDEO AND/OR AUDIO RECORDING OF THIS PRODUCTION IS STRICTLY PROHIBITED.
Included Materials
| Item | Quantity Included |
| --- | --- |
| LIBRETTO/VOCAL BOOK | 30 |
| PIANO CONDUCTOR'S SCORE | 1 |
| PIANO VOCAL SCORE | 1 |
Production Resources
Resource
ALT: FULL SCORE VOL 1 OF 4
ALT: FULL SCORE VOL 2 OF 4
ALT: FULL SCORE VOL 3 OF 4
ALT: FULL SCORE VOL 4 OF 4
CUSTOMIZABLE SHOW POSTER
FULL SCORE VOL. 1 OF 4
FULL SCORE VOL. 2 OF 4
FULL SCORE VOL. 3 OF 4
FULL SCORE VOL. 4 OF 4
KEYBOARD PATCH SOLUTIONS
KEYBOARDTEK
LOGO PACK
LOGO PACK DIGITAL
LOGO TEES SIX-PACK ADULT LARGE
LOGO TEES SIX-PACK ADULT MEDIUM
LOGO TEES SIX-PACK ADULT SMALL
LOGO TEES SIX-PACK ADULT X-LARGE
LOGO TEES SIX-PACK ADULT XX-LARGE
LOGO TEES SIX-PACK CHILD LARGE
LOGO TEES SIX-PACK CHILD MEDIUM
LOGO TEES SIX-PACK CHILD SMALL
PERFORMANCE ACCOMPANIMENT RECORDING
PRODUCTIONPRO-DIGITAL SCRIPT/SCORE
REFERENCE RECORDING
REHEARSAL ACCOMPANIMENT RECORDING
REHEARSCORE APP
SCENE PARTNER
SCENIC PROJECTIONS
SCENIC PROJECTIONS PRO
SCENIC PROJECTIONS-ANIMATED
SCENIC PROJECTIONS-STILL
STAGE MANAGER SCRIPT
STAGE WRITE APPLICATION
SUBPLOT CUSTOMIZED SHOW POSTER
TRANSPOSITIONS-ON-DEMAND
VIRTUAL STAGE MANAGER
STANDARD ORCHESTRATION
| Instrumentation | Doubling |
| --- | --- |
| BASS | ACOUSTIC BASS , ELECTRIC BASS |
| DRUMS | COWBELL , DRUM KIT , SLEIGH BELLS , TRIANGLE |
| GUITAR | ACOUSTIC GUITAR , BANJO , ELECTRIC GUITAR , GOSPEL STRAT , SOLID BODY ELECTRIC , STEEL ACOUSTIC , STEEL STRING RHYTHM , TELECASTER |
| KEYBOARD 2 | |
| KEYBOARD 3 | |
| REED 1 | ALTO FLUTE , ALTO SAXOPHONE , CLARINET , FLUTE , SOPRANO SAXOPHONE |
| REED 2 | CLARINET , FLUTE , OBOE , TENOR SAXOPHONE |
| REED 3 | BARITONE SAXOPHONE , BASS CLARINET , CLARINET , FLUTE |
| TROMBONE | |
| TRUMPET | FLUGELHORN , TRUMPET |
| TRUMPET 2 | FLUGELHORN , TRUMPET |
ALTERNATE ORCHESTRATION
| Instrumentation | Doubling |
| --- | --- |
| ALT: BASS | ACOUSTIC BASS , ELECTRIC BASS |
| ALT: CELLO | |
| ALT: DRUMS | COWBELL , DRUM KIT , SLEIGH BELLS , TRIANGLE |
| ALT: GUITAR | ACOUSTIC GUITAR , BANJO , ELECTRIC GUITAR , GOSPEL STRAT , SOLID BODY ELECTRIC , STEEL ACOUSTIC , STEEL STRING RHYTHM , TELECASTER |
| ALT: KEYBOARD 2 | |
| ALT: KEYBOARD 3/GUITAR | ELECTRIC GUITAR , KEYBOARD |
| ALT: PERCUSSION | BELL TREE , BONGOS , CASTANETS , CHIMES , CLAVES , CONGAS , GLOCKENSPIEL , MARACAS , MARK TREE , SANDPAPER , SHAKER , SLEIGH BELLS , SLIDE WHISTLE , SUSPENDED CYMBAL , TAMBOURINE , TEMPLE BLOCKS , TIMPANI , TRIANGLE , TUBULAR BELLS , VIBES , WHIP , WIND CHIMES , WOOD BLOCKS |
| ALT: PIANO CONDUCTOR SCORE | |
| ALT: PIANO VOCAL SCORE | |
| ALT: REED 1 | ALTO FLUTE , ALTO SAXOPHONE , CLARINET , FLUTE , SOPRANO SAXOPHONE |
| ALT: REED 2 | CLARINET , FLUTE , OBOE , TENOR SAXOPHONE |
| ALT: REED 3 | BARITONE SAXOPHONE , BASS CLARINET , CLARINET , FLUTE |
| ALT: TROMBONE | |
| ALT: TRUMPET 1 | FLUGELHORN , TRUMPET |
| ALT: TRUMPET 2 | FLUGELHORN , TRUMPET |
| ALT: VIOLIN 1 & 2 | |