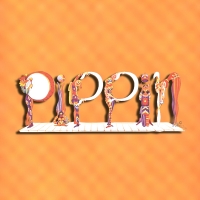 There's magic to do when a prince learns the true meaning of glory, love and war in Stephen Schwartz's iconic and unforgettable musical masterpiece.
Full Synopsis
Act One
At the rise of show appears the Leading Player who introduces the audience to the world they inhabit as the bare stage populated by a group of actors becomes visible; they are Players in a theatrical caravan. One by one, they all come forward and join the Leading Player in welcoming the audience with magic tricks, dance and other elements of spectacle, preparing the audience for the story that they are about to tell ("Magic to Do").
The story begins, and the audience learns that the tale concerns a boy named Pippin, who is the firstborn son of Charlemagne. The story starts when Pippin has returned home from the University of Padua, where he was scholar of the house. He is a young man who refuses to waste his life in pursuit of only "common things." He believes there is something much more fulfilling in life ("Corner of the Sky").
After four days of being back home, Charlemagne finally visits with Pippin. Father and son attempt to carry on a meaningful conversation, but it is obvious that Charlemagne has other matters on his mind ("Welcome Home"). The Leading Player introduces Lewis, Pippin's half brother, who is directly behind Pippin in line for the throne, and Lewis' mother, Fastrada. Lewis is vapid and vain, but Fastrada is intent on winning him the throne. Charlemagne is not pleased that she has overdrawn her allowance again. He leaves.
Pippin notices that everyone around him is preparing for the campaign against the Visigoths. He decides that he wants to be a soldier and join the campaign, but his father will not let him join the fight. Pippin argues that he is next in line for the throne, however, and might be fighting his own war someday. Charlemagne reluctantly agrees, and Pippin gets a helmet to join his father in battle. The soldiers begin preparing to fight the Visigoths, but the eager Pippin keeps getting in the way of his father's meticulous war campaign strategies ("War Is a Science"). As plans unravel, Pippin becomes disturbed by the language that Charlemagne uses to talk about the enemy. Charlemagne insists that the Visigoth king is talking the same way with his men.
Then, a drum roll is heard; it is a signal that the time for battle has come. Pippin and Lewis follow their father onto the battlefield. A bloody battle is waged, much to Pippin's horror ("Glory"). In the end, Charlemagne and his men win the war. Declaring victory, the king tells the men to rape and sack. Left alone, Pippin walks among the dismembered body pieces. He eventually realizes that war is a terrible thing and cannot agree to partake in the victory celebrations. Charlemagne chastises his son for this, but Pippin tells him that he'll have to get used to celebrating without him ("Corner of the Sky – Reprise").
The Leading Player enters to reflect on a man who had all of the earthly possessions that he desired, but still felt that there was something missing from his life ("Simple Joys"). Pippin has unexpectedly become this man. 

We shift to the countryside to find Berthe, Pippin's grandmother, enjoying all of the simple joys in life. Pippin appears and confesses his confusion and frustration with life. She advises him to stop thinking and just enjoy life ("No Time at All"). Alone again, Pippin realizes that his grandmother is right. He takes off his shirt and begins to bask in the sun. Soon after, attractive and seductive women appear and slowly surround him ("With You"). At first, Pippin is enjoying the romanticism, but the mood quickly changes, and the women bombard him. Pippin is pulled into numerous exotic orgies. Repelled by this, he screams out and demands to be left alone. The Leading Player comes forward to inform Pippin that his father is now slaughtering those of his own people who choose to speak out against him. Pippin is disgusted with his father's actions and decides that it is time for the tyrant to be overthrown.
As Pippin leaves a secret meeting where plans are made to eliminate the King, Fastrada and Lewis are eavesdropping. Lewis is shocked, but his mother reminds him that, if Pippin kills Charlemagne or if his father discovers Pippin's plot and has him executed, Lewis is next in line for the throne. Fastrada tries secretly to expedite this process by telling her husband that Pippin is disloyal and that Lewis loves his father. When this has no impact, she resorts to another plan: Fastrada prepares her husband to go off for his yearly prayer at Arles, and promptly informs Pippin that his father will be praying there. She does not tell the King that Pippin wishes him harm ("Spread a Little Sunshine").
In the Chapel at Arles, Charlemagne is praying. A disguised Pippin enters and confronts his father about the harm that he has brought to his subjects. He then takes a knife and strikes him to the ground. The monks all rise and bow to their new king ("Morning Glow"). Pippin has now become King of the Holy Roman Empire and prepares himself to hear petitions from the many people in his kingdom. He gives money to the poor, gives land to the peasants and abolishes taxes for everyone. He also abolishes the army. Unfortunately, when the Infidel Huns attack, Pippin's kingdom cannot fight back. Soon, he is forced to revoke all of the promises that he made and, as a result, becomes very unpopular. Lost and confused, Pippin goes to pray at the body of his dead father. He asks his father if he can have his knife back, and Charlemagne appears. He takes the crown from Pippin and leaves. The Leading Player tells Pippin that it's time for him to think about his life ("Act One Finale").
Act Two
Pippin is still agitated and confused, but the Leading Player assures him that things are going exactly as planned ("The Right Track"). He tries out a variety of different professions and activities, but none is to his liking.
Enter Catherine. She is a widow with a young son and a large estate. When she first sees Pippin, he is a lying on a road like a discarded rag ("There He Was"). It is revealed that Pippin has lost the will to live; she cleans him up and tries restore his ambition. She describes herself as an ordinary woman with ordinary needs. Unfortunately, nothing she says to Pippin makes him change ("Kind of Woman").
She finally sends her son, Theo, to talk with Pippin. Theo attempts to show Pippin his duck, but Pippin is not interested. Catherine decides to give Pippin one more chance. She talks with him and finds out that he is in complete despair because he has an overwhelming need to be fulfilled... and he is not. She tells him about real despair: a husband that she loved very much, who was struck by fever and taken from her. She then asks Pippin to help her run the estate, and he hops out of bed and starts becoming part of her everyday life doing chores. But, this work doesn't really interest him either ("Extraordinary").
Pippin finally decides that he has had enough of menial chores around Catherine's estate and he tells her that he is leaving. Then, Otto the duck gets sick, and Theo comes to Pippin for help. Pippin tries to tell the boy that he doesn't know anything about ducks; all he can do is pray for the duck to recover ("Prayer for a Duck"). Unfortunately, the duck dies; Theo is heartbroken and plunges into his own monumental despair. Pippin overcomes his own despair by cheering Theo up.
In the course of all of this, he finds himself becoming extremely attracted to Catherine. The two of them have fallen in love ("Love Song"). As six months go by, Catherine and Theo throw a party for Pippin. Pippin realizes that the three of them are becoming a family and it completely terrifies him. Pippin tells Catherine that he must leave. Catherine is left alone to reflect on how much Pippin changed her life ("I Guess I'll Miss the Man").


Pippin is once again very discouraged and sits alone. The Leading Player and Charlemagne appear to talk Pippin through what he has learned – what they knew all along – that there is nothing completely fulfilling. Pippin agrees, but the Leading Player suddenly says that there is one thing that it is completely fulfilling – the much anticipated climax of the show. A player with a torch jumps in, and a trick firebox is rolled on. This player goes upstage of the box while another player steps inside of it. A cloth is held up in front of the box, and the player with the torch sets fire to a dummy inside of it that is supposed to be a man. We see the dummy burn and, after the flames vanish, the cloth is brought up again; the Player steps in front of it. The Troupe applauds.


Pippin is underwhelmed by this trick, but the Leading Player assures him that, when Pippin does it, it will be real. He asks Pippin to set himself on fire for the audience ("Finale"). Just before he is about to step into the box, he stops. Catherine and Theo appear, and Pippin begins to go towards them. The Leading Player is infuriated and demands that Pippin continue with the trick. Pippin takes Catherine and Theo by the hand and the three of them stand together. Pippin realizes that all of the magic and greatness he wanted may have been with them. The Leading Player mocks and threatens Pippin. He removes their costumes, turns off the stage lighting and empties the stage to show Pippin what life is like without "magic." Pippin is finally fulfilled. The Leading Player turns to address the audience. He apologizes for what has happened and abruptly leaves the stage after demanding that the band leave, as well. Now, Pippin cannot even sing. Pippin, who seems to be unfazed, simply sings a capella. Smiling, he and Catherine eventually depart.
Theo is left on stage and stares at a pile of discarded gloves as the voices of the players can be heard. The curtain slowly falls.
Show History
Inspiration
Pippin, with a book by Roger O. Hirson and music and lyrics by Stephen Schwartz, is a fictional account of the life of "Pippin the Hunchback," son of the king Charlemagne during the Middle Ages. While attending Carnegie Mellon University, Schwartz's friend had seen a paragraph in a history textbook about the son of Charlemagne launching a revolution against his father. Finding fun in the idea of a musical based around drama in the court, Schwartz and Strauss worked together to write a musical called Pippin, Pippin, which was performed by the college's Scotch 'n' Soda club.
After graduating college, Schwartz decided to move to New York and took the show to find producers. He found a book writer (Hirson) and was then instructed by Harold Prince to write another section of the show for Pippin's life following the assassination of his father. As a result, the show evolved to become a story about a young man in search of himself, a metaphor for Schwartz's own struggles in his early twenties. In his music, he attempted to use the styles of contemporary pop music within the typical book musical.
Productions
Pippin premiered on Broadway at the Imperial Theater on October 23, 1972, after a successful tryout in Washington, D.C.; it subsequently closed on June 12, 1977, after 1,944 performances. Directed and choreographed by Bob Fosse, the cast featured performances by John Rubinstein, Ben Vereen and Irene Ryan. The musical opened on the West End at Her Majesty's Theatre on October 30, 1973. Once again directed and choreographed by Fosse, the production ran for 85 performances.
The musical had its first major revival on November 22, 2011, with a production at the Menier Chocolate Factory in London. The next year, on December 5, 2012, a new Diane Paulus-directed production opened at the American Repertory Theatre in Cambridge, Massachusetts, which included many circus acts performed by the troupe Les 7 Doigts de la Main. The idea caught on so well that the production transferred to the Music Box Theatre on Broadway. Starring Matthew James Thomas, Patina Miller and Andrea Martin, it opened on April 25, 2013, and closed on January 4, 2015.
Over the years, Pippin has been performed in a wide array of regional theatres and locations. In 2004, the show was performed at the second annual World AIDS Day Concert, the first time it had been back to New York since the original opening. A production in early 2009 at the Mark Taper Forum in Los Angeles, based the setting in modern times and was modified to include deaf actors using American Sign Language. The first production performed entirely in Spanish opened on December 12, 2013, at the Lily Alvarez Sierra Company in Caracas, Venezuela. A national tour also launched in 2015.
Cultural Influence
The original Broadway production was the first show to ever use actual scenes in its television commercials. It broke ground for Broadway advertising.
The music has received a significant amount of coverage from other artists. "Corner of the Sky" has been covered by The Jackson 5, Dusty Springfield and Petula Clark. The Supremes covered "I Guess I'll Miss the Man" in 1972 and Michael Jackson released a cover of "Morning Glow" in 1973.
Pippin's original Broadway production is currently the 31st longest-running Broadway show.
Trivia
The original Broadway production was nominated for an additional nine Tony Awards in 1973, including Best Musical, Best Book of a Musical and Best Original Score. The production was also nominated for a New York Drama Critics Circle Award as Best Musical.

Bob Fosse was the only director to win a Tony, an Oscar and an Emmy in the same year (1973). He won two Tonys (direction and choreography) for Pippin.
Critical Reaction
"Beguiling, highly original and... just plain wonderful!"
– Boston Globe
"Extraordinary music theatre!"
– Daily News
"Splendiferous theatricality, the kick of a lighting bolt and a passionate knack for being entertaining."
– TIME Magazine
"A truly dazzling feat of theatrical alchemy. An inestimably clever blend of Broadway tradition and raw risk!"
– Chicago Tribune
"Astonishing.... Dazzling and awe-inspiring."
– The New York Times
"Everything you could dream of in a musical. ...Pippin punctuates the Broadway season with a big, bold exclamation point. It is that extraordinary!"
– New York Daily News
"Pure theatrical bliss!"
– Variety
Connect
Billing
Music and Lyrics by

Book by
Originally Produced on the Broadway Stage by Stuart Ostrow
Directed on the Broadway Stage by Bob Fosse
2013 Broadway Revival Directed by Diane Paulus
Orchestrations for 2013 Revival by Larry Hochman
Requirements
You must give the authors/creators billing credits, as specified in the Production Contract, in a conspicuous manner on the first page of credits in all programs and on houseboards, displays and in all other advertising announcements of any kind.
Percentages listed indicate required type size in relation to title size.
PIPPIN
Book by

ROGER O. HIRSON

Music & Lyrics by

STEPHEN SCHWARTZ

 
Originally produced on the Broadway stage by Stuart Ostrow
Directed on the Broadway stage by Bob Fosse 
2013 Broadway revival directed by Diane Paulus 
Theo Ending Originally Conceived In 1998 By Mitch Sebastian
Video Warning
In accordance with the Performance License, you MUST include the following warning in all programs and in a pre-show announcement:

ANY VIDEO AND/OR AUDIO RECORDING OF THIS PRODUCTION IS STRICTLY PROHIBITED.
Included Materials
| Item | Quantity Included |
| --- | --- |
| KEYBOARD1 - CONDUCTOR SCORE | 2 |
| LIBRETTO/VOCAL BOOK | 26 |
Production Resources
Resource
CUSTOMIZABLE SHOW POSTER
HOW DOES THE SHOW GO ON-10/CS
HOW DOES THE SHOW GO ON?
KEYBOARD PATCH SOLUTIONS
KEYBOARDTEK
LOGO PACK DIGITAL
PERFORMANCE ACCOMPANIMENT RECORDING
PRODUCTIONPRO-DIGITAL SCRIPT/SCORE
REFERENCE RECORDING
REHEARSCORE APP
STAGE MANAGER SCRIPT
STAGE WRITE APPLICATION
STREAMING LICENSE
SUBPLOT CUSTOMIZED SHOW POSTER
TRANSPOSITIONS-ON-DEMAND
STANDARD ORCHESTRATION
| Instrumentation | Doubling |
| --- | --- |
| BASS | ACOUSTIC BASS , ELECTRIC BASS |
| CELLO | |
| DRUMS | BELL TREE , CHINA CYMBAL , CONGAS , COWBELL , DRUM KIT , MARK TREE , TAMBOURINE , TRIANGLE , WOODBLOCK , WOODEN RATTLE |
| GUITAR | ACOUSTIC GUITAR , BANJO , MANDOLIN , NYLON ACOUSTIC , SOLID BODY ELECTRIC , STEEL STRG ACOUSTIC , UKULELE |
| KEYBOARD 1 | |
| PERCUSSION | BELL PLATE , BELL TREE , BONGOS , CABASA , CLAVES , CONCERT BASS DRUM , CONGAS , CROTALES , DJEMBE , DUCK CALL , FLEXATONE , GLOCKENSPIEL , ICE BELL , MARK TREE , MOUTH SIREN , RATCHET , SANDPAPER BLOCKS , SHAKER , SLIDE WHISTLE , SMALL SHAKER , SUSPENDED CYMBAL , TAMBOURINE , TIMPANI , TRIANGLE , VIBRASLAP , WASHBOARD , XYLOPHONE |
| REED 1 | ALTO FLUTE , ALTO RECORDER , CLARINET , FLUTE , PICCOLO |
| REED 2 | BASS CLARINET , CLARINET , ENGLISH HORN , FLUTE , OBOE |
| TROMBONE | BASS TROMBONE , TENOR TROMBONE |
| TRUMPET | FLUGELHORN , PICCOLO TRUMPET , TRUMPET |
| VIOLIN | VIOLA , VIOLIN |