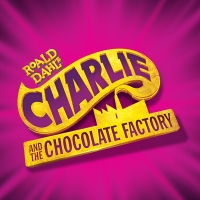 Charlie and the Chocolate Factory
Welcome to the world of pure imagination with this tasty Broadway and West End musical based on the famous novel and hit movie.
Full Synopsis
Act One
Suddenly before us stands Willy Wonka, the world-renowned candy maker and inventor of the Everlasting Gobstopper ("The Candy Man') - a genius who believes he is a forgotten man. Wonka transforms himself into the world-weary owner of a candy shop who makes the acquaintance of young Charlie Bucket, who idolizes Willy Wonka. When the shop owner tells Charlie that Wonka is about to make a comeback, the boy is thrilled but exasperated that the shop owner does not seem to know just who Willy Wonka is ("Willy Wonka! Willy Wonka!"). Charlie comes from a poor, fatherless family that scrounges for food, and he lives for his birthday each year when he receives as a gift a single Willy Wonka Chocolate Bar. The shop owner tells him that Willy Wonka is going to open the mysteries of his chocolate factory - but only to the five lucky possessors of a golden ticket to be found in a Wonka Bar. Back home, Charlie learns that times are so hard for his family that he will not get his birthday Wonka Bar this year - so no chance at the golden ticket. Of the four eccentric grandparents who live in the house - in fact, in the same bad - Grandpa Joe is Charlie's kindred spirit ("Charlie, You & I"), urging him on. Charlie decides to write a letter to Willy Wonka ("A Letter from Charlie Bucket"), in which he expresses his wonder and admiration (as well as some ideas) for the candy maker.
The news break that the first winner of a golden ticket is a food-loving German boy ("More of Him to Love"), adored by his mother and named Augustus Gloop. The second ("When Veruca Says") is Veruca Salt, the spoiled-rotten daughter of a Russian oligarch. The winner of the third ticket ("The Queen of Pop") is Violet Beauregarde, whose publicity hound of a father is turning her pursuit of a world record for chewing gum into a media event. The fourth ticket ("What Could Possibly Go Wrong?") goes to Mike Teavee, a brat who is mesmerized by social media, to the delight of his mother. Charlie appears to be out of luck, leaving his mother and grandparents wistful for what she is unable to provide ("If Your Father Were Here"), when fate intervenes. He finds some money on the ground and buys a Wonka bar from Mrs. Green's cart and discovers a golden ticket, making him the fifth winner. Charlie and his whole family celebrate the news ("I've Got a Golden Ticket" / "Grandpa Joe") that he is headed to Willy Wonka's Chocolate Factory, where Grandpa Joe will join him. At long last, Willy Wonka welcomes the winners into his factory, teasing them about what lies ahead for them ("It Must Be Believed to Be Seen").
Act Two
Inside the factory, Wonka introduces the winners to the wonders they are about to encounter - and some things they need to remember ("Strike That, Reverse It"). Charlie and Grandpa Joe are in awe of Wonka and what the magical experience has to offer ("Pure Imagination"/ "Grandpa Joe (Reprise)"), while the other children are greedy and impatient. One by one, the ticket holders become victims of their own appetites. Augustus Gloop's insatiable hunger for the chocolate waterfall makes him the first victim ("The Oompa Loompa Song" / "Auf Wiedersehen Augustus Gloop"), his fate determined by the mysterious Oompa Loompas who do Wonka's bidding. Wonka explains to his guests how he freed the Oompa Loompas and they became his allies ("When Willy Met Oompa"). His warnings fall on deaf ears. Violet is then the next golden ticket holder to vanish followed by Veruca ("Veruca's Nutcracker Sweet"), and finally Mike Teavee ("Vidiots"). Ultimately, there is only Charlie, in whom Willy Wonka sees an heir to his magical mission. He welcomes Charlie into a magical glass elevator that takes them up, up, up, so the boy can see everything that will be his ("The View from Here") - a happy home and limitless future, thanks to the Candy Man.
Billing
Music by

Lyrics by

Book by

Songs from the Motion Picture by
Based on the novel by Roal Dahl
Songs from the Motion Picture by Leslie Bricusse and Anthony Newley
Requirements
You must give the authors/creators billing credits, as specified in the Production Contract, in a conspicuous manner on the first page of credits in all programs and on houseboards, displays and in all other advertising announcements of any kind.
Percentages listed indicate required type size in relation to title size.
Roald Dahl's
CHARLIE AND THE CHOCOLATE FACTORY
Book by

David Greig

Music by

Marc Shaiman

Lyrics by

Scott Wittman
Marc Shaiman
Based on the novel by ROALD DAHL
Songs from the Motion Picture by
LESLIE BRICUSSE and ANTHONY NEWLEY
ADDITIONAL TITLE PAGE BILLING: The following billing is required for the title page of the program only:
Orchestrations by

DOUG BESTERMAN

Arrangements by

Marc Shaiman
Produced in the West End and on Broadway by
Warner Bros. Theatre Ventures
Langley Park Productions
Neal Street Productions
All professional companies licensing the Play shall provide the following links in their programs (inclusion of the links in the Roald Dahl bio is acceptable):
SHORTENED BILLING: In advertisements of 1/4 page size or less, where only the title of the Play, performance dates and venue are provided, the following "shortened billing" is permissible:
Roald Dahl's CHARLIE AND THE CHOCOLATE FACTORY
Video Warning
In accordance with the Performance License, you MUST include the following warning in all programs and in a pre-show announcement:
ANY VIDEO AND/OR AUDIO RECORDING OF THIS PRODUCTION IS STRICTLY PROHIBITED.

If you purchase a video license to allow non-commercial video recording of this production, then you MUST include the following warning in all programs and in a pre-show announcement:
ANY VIDEO RECORDING MADE OF THIS PERFORMANCE IS AUTHORIZED FOR PERSONAL, AT-HOME, NON-COMMERCIAL USE ONLY. THE SALE OR DISTRIBUTION OF SUCH RECORDING IS STRICTLY PROHIBITED UNDER FEDERAL COPYRIGHT LAW.
Included Materials
| Item | Quantity Included |
| --- | --- |
| LIBRETTO/VOCAL BOOK | 20 |
| PIANO VOCAL SCORE | 2 |
Production Resources
Resource
HOW DOES THE SHOW GO ON?
LOGO PACK DIGITAL
STANDARD ORCHESTRATION
| Instrumentation | Doubling |
| --- | --- |
| BASS | ACOUSTIC BASS , ELECTRIC BASS |
| CELLO | |
| DRUMS | BELL TREE , COWBELL , DRUM SET , MARK TREE , POLICE WHISTLE , RATCHET , SHAKER , SIREN WHISTLE , TAMBOURINE , TEMPLE BLOCKS , TRIANGLE , WOOD BLOCK |
| GUITAR | ARCHTOP , BANJO , ELECTRIC GUITAR , NYLON STRING GUITAR , STEEL STRING GUITAR |
| KEYBOARD 1 | |
| KEYBOARD 2 | |
| REED 1 | ALTO SAXOPHONE , CLARINET , FLUTE , PICCOLO |
| REED 2 | BASS CLARINET , CLARINET , SOPRANO SAXOPHONE , TENOR SAXOPHONE |
| TROMBONE | |
| TRUMPET | FLUGELHORN , PICCOLO TPT B FLAT , TRUMPET |