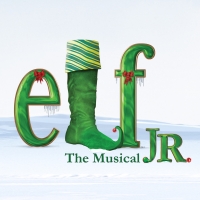 Based on the beloved holiday film, this hilarious fish-out-of-water comedy follows Buddy the Elf in his quest to find his true identity.
Full Synopsis
The story begins at the North Pole as Santa Claus and his Elves sing a Christmas Carol in his shop ("Happy All the Time"). Their song is interrupted by the arrival of Buddy the Elf, who, despite an abundance of enthusiasm, falls short in his toy-making abilities. Charlie, the boss, expresses disappointment, but the elves quickly chime in to make Buddy feel better. Charlie tells Buddy to take a break and asks Shawanda to pick up the extra slack. Unaware that Buddy is listening, they reveal that Buddy is, in fact, a human and not an elf. Buddy approaches Santa for confirmation and Santa reveals that Buddy, as an orphaned baby, had crawled into his toy sack and was accidentally taken back to the North Pole, where he was raised by the Elves. Handing Buddy a New York City snow globe, Santa explains that Buddy's father works in the Empire State Building, doesn't know about Buddy's existence and is on the "Naughty List" for his lack of Christmas spirit. Buddy sets off from the North Pole to New York City ("World's Greatest Dad").
Upon arriving in Manhattan, Buddy is surrounded by the sights and sounds of the city: a Business Woman yells for a taxi, a Jogger in a red suit, two Flyer Guys, and lots of New Yorkers rush by. Asking a passing Teenager where to find the Empire State Building, Buddy sets off to meet his father. Meanwhile, Walter Hobbs and Sam are discussing the unfortunate situation with their latest title, "Jingles, The Jolly Christmas Puppy," from which the last two pages are missing. Secretary Deb shows in Walter's wife, Emily, and his twelve-year-old son, Michael, who want to go Christmas shopping. Suddenly, Buddy bursts in, excited to meet his father for the first time. Stunned with Buddy's declaration that he is Walter's son, Walter demands that the Security Guards escort Buddy out, dropping him at Macy's Christmas department.
At Macy's, a Saleswoman greets Buddy, and the Manager mistakes Buddy for a corporate employee who has been sent to check on the store. Buddy falls in love at first sight with Macy's elf, Jovie, and inspires other Macy's Employees to decorate with some Christmas Spirit ("Sparklejollytwinklejingley"). Jovie agrees to go on a date with Buddy just as Santa's Helper announces the arrival of Fake Santa. Children and Parents line up, but just as a Mother leads her Child to see Santa, Buddy announces to everyone that it is not the real Santa. The two fight, and Buddy is escorted away by Policemen, who take him to the Hobbs' apartment, where Michael is trying to build a science project. Buddy agrees to help if Michael and Emily will write letters to Santa Claus ("I'll Believe in You"). When Walter arrives home, Emily reveals that Buddy is, in fact, Walter's son, as the results of a DNA test have proven.
The next day, Walter takes Buddy with him to work. Office Staff, including Sarah, are bustling around as Mr. Greenway demands a Christmas book to replace "Jingles, The Jolly Christmas Puppy." Deb entertains Buddy, telling him the shredder makes snow. Later, Buddy takes Jovie to a souvlaki stand for their dinner date, where she confesses she's always wanted to see snow. Buddy promises to take her to Christmas Eve dinner at Tavern on the Green ("A Christmas Song"). Back at the office, Walter and Chadwick desperately try to come up with ideas for a new children's Christmas story. Matthews claims to have found a lost manuscript that could save their jobs. Buddy bursts in to tell Walter he's in love and, while Walter talks with colleagues, Buddy decides to make "snow" by putting the manuscript through the shredder. The manuscript destroyed, Walter explodes with anger and tells Buddy to get out of his life ("World's Greatest Dad – Reprise"). A group of Carolers passes as Buddy leaves a goodbye note for Hobbs.
Buddy realizes he forgot all about Jovie. She's been waiting for hours at Tavern on the Green ("Never Fall In Love – With an Elf"). He arrives and apologizes, giving her the snow globe Santa gave him when he left the North Pole. Still upset, Jovie leaves.
Meanwhile, Michael and Emily see Santa out the window while reading Buddy's note ("There Is a Santa Claus"). They go to Walter's office to tell him, but he's preoccupied with trying to think up a story for Mr. Greenway. Suddenly, Buddy returns and suggests his own story ("The Story of Buddy"). Mr. Greenway loves the idea, but is rude to Michael and Buddy, demanding Walter work on Christmas Day. In response, Walter quits his job in order to finally spend time with his family.
When Michael tells Buddy about seeing Santa, everyone rushes to Central Park to help Santa gather the Christmas spirit he needs to make his now-broken sleigh fly. A large crowd gathers around Santa's broken sleigh, including New York One reporter, Charlotte Dennon. To prove to the crowd that it's actually Santa Claus, Buddy reveals what Darlene Lambert and Emma Van Brocklin received as gifts on past Christmases. Buddy urges everyone to get into the Christmas spirit, and Jovie arrives to help him ("A Christmas Song – Reprise"). The New Yorkers sing, and Santa's sleigh rises into the air, Christmas spirit restored and everyone gets what they want for Christmas!
Connect
Billing
Book by

Music by

Lyrics by
Based on the New Line Cinema film written by David Berenbaum.
Requirements
You must give the authors/creators billing credits, as specified in the Production Contract, in a conspicuous manner on the first page of credits in all programs and on houseboards, displays and in all other advertising announcements of any kind.
Percentages listed indicate required type size in relation to title size.
In accordance with the Dramatic Performing Rights License, all advertising, such as posters and program covers, must include the show logo as provided in the ShowKit® Director's Guide and all of the following author billing.
It is a violation of your contract if you crop or edit the logo in any way. 
[name of school]
Production of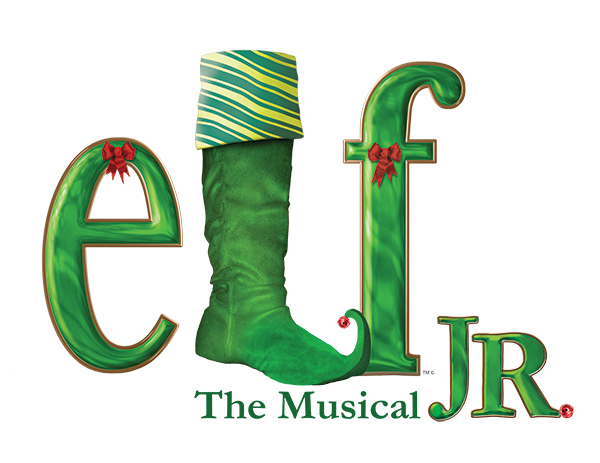 ELF JR. - THE MUSICAL
Book by

Music by

Lyrics by

THOMAS MEEHAN and BOB MARTIN

(50% of title size, or no less than 20% of logo artwork)

MATTHEW SKLAR

(50% of title size, or no less than 20% of logo artwork)

CHAD BEGUELIN

(50% of title size, or no less than 20% of logo artwork)
Based upon the New Line Cinema film written by David Berenbaum
The names of the Composer, Lyricist and Bookwriter shall be equal in size, type, coloring, boldness and prominence. No billing shall appear in type larger or more prominent that the billing to the Authors except for the title of the Play. If the credit to the Authors is greater than 50%, the film credit shall be no less than 60% the size of the Authors' credit.
In addition, you agree to include the following on the main credit page inall programs:
Originally produced by
Warner Bros. Theatre Ventures
In association with Unique Features
In advertisements of 1/4 page size or less, or where only the title of the play, performance dates and venue are provided, the following "shortened billing" is permissible:
ELF JR.
Video Warning
In accordance with the Performance License, you MUST include the following warning in all programs and in a pre-show announcement:
ANY VIDEO AND/OR AUDIO RECORDING OF THIS PRODUCTION IS STRICTLY PROHIBITED.

If you purchase a video license to allow non-commercial video recording of this production, then you MUST include the following warning in all programs and in a pre-show announcement:
ANY VIDEO RECORDING MADE OF THIS PERFORMANCE IS AUTHORIZED FOR PERSONAL, AT-HOME, NON-COMMERCIAL USE ONLY. THE SALE OR DISTRIBUTION OF SUCH RECORDING IS STRICTLY PROHIBITED UNDER FEDERAL COPYRIGHT LAW.
Included Materials
Production Resources
Resource
ACTOR'S BOOK TENPACK
CUSTOMIZABLE SHOW POSTER
CUSTOMIZABLE SHOW POSTERS
FAMILY MATTERS
FAMILY MATTERS (PACK OF 10)
HOW DOES THE SHOW GO ON-10/CS
HOW DOES THE SHOW GO ON?
LOGO PACK DIGITAL
SCENIC PROJECTIONS-JR ANIMATED
SCENIC PROJECTIONS-JR STILL