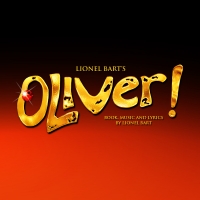 The award-winning musical adaptation of the classic Dickens novel springs to life with some of the most memorable characters and songs ever to grace the stage.
Full Synopsis
Act One
Dozens of workhouse boys file into a large barren room and take their places at the table.  It is still raining outside while the boys dream inside of gorging their gullets with delicious eats... but are only given gruel to satisfy their hunger ("Food, Glorious Food"). At the end of the measly meal, one boy approaches the haughty Mr. Bumble and asks for more. The request seems blasphemous to Mr. Bumble and the workhouse mistress, Widow Corney, who catch the boy and demand to know his name before deciding how to punish him ("Oliver").
After the chaos in the dining room, the Widow Corney and Mr. Bumble retire to the Widow's parlour. Widow Corney offers Mr. Bumble some gin to calm his nerves, which gives him the courage to kiss her on the lips and propose marriage ("I Shall Scream"). The Matron interrupts them with Oliver. Mr. Bumble takes the boy and his few belongings, planning to sell him for a good price ("Boy for Sale").
Mr. Bumble and Oliver arrive at Mr. Sowerberry's, the haggard undertaker who is interested in buying Oliver as a coffin-follower for children's funerals. The undertaker's wife, Mrs. Sowerberry, agrees ("That's Your Funeral"). Oliver is given a meager meal of scraps and shown his bed amongst the coffins ("Where Is Love?").
Oliver is startled awake the next morning by a loud kicking at the door. Noah Claypole enters, a brash employee, and instigates a fight by insulting Oliver's dead mother. Oliver gets trapped in a coffin as Noah catches Mr. Bumble to punish him. Amidst the chaos, Oliver escapes.
A week passes before Oliver, hungry and exhausted, meets a boy named Jack Dawkins, also known as The Artful Dodger. Dodger offers Oliver lodgings at the residence of Mr. Fagin in London ("Consider Yourself"). Dodger leads Oliver to Fagin's den, where he is instantly welcomed by Fagin and his boys and introduced to their line of work ("Pick a Pocket or Two"). After the boys have gone to bed, the sinister Bill Sikes arrives and unloads his burgled loot for Fagin before silently sneaking back into the night.
Oliver awakens early the next morning and witnesses Fagin having a nightmare. The whole gang soon wakes up as Nancy, Bill Sikes' girlfriend, and Bet arrive at the den ("It's a Fine Life"). Nancy immediately takes a shine to young Oliver ("I'd Do Anything").
Nancy leaves to return to Bill Sikes before he wakes up. Fagin sends the boys off to start the morning's pickpocketing, leaving Oliver under the tutelage of Dodger ("Be Back Soon"). In the streets of London, Dodger picks his first victim, Mr. Brownlow, and flees the scene, leaving Oliver to be caught for the crime.
Act Two
In a noisy, smoky pub called The Three Cripples, Nancy is encouraged by the clientele to perform a rousing song ("Oom-Pah-Pah"). The fun and revelry are immediately stalled when Nancy's abusive villain of a boyfriend arrives, striking fear throughout the entire pub ("My Name").
A frantic Dodger explodes on the scene and informs Fagin that Oliver had been caught and taken off to Mr. Brownlow's residence. Fearing the safety of their hideout, Fagin and Bill Sikes decide that they must kidnap Oliver back before he talks. Bill violently threatens Nancy to retrieve the boy ("As Long as He Needs Me").
Oliver is given a clean bill of health after a visit from a doctor, and Mr. Brownlow allows him to return some books and pay a debt just up the street ("Who Will Buy"). On the street, Oliver is abducted by Nancy and Bill Sikes and returned to Fagin's den. Stripped of his goods and books, Oliver tries to escape. Bill threatens to bludgeon him, but Nancy intervenes, taking the brunt of Bill's violence herself ("It's a Fine Life – Reprise"). All exit, leaving Fagin alone as he ponders his life of crime ("Reviewing the Situation").
Mr. Bumble and Widow Corney, now unhappily married, argue in the parlor. They are interrupted by a visit from Old Sally, a former workhouse employee. Knowing that her death is imminent, she must reveal a secret that she has long held – Oliver's mother died in her care after childbirth and left a single gold locket. Old Sally dies as the Bumbles set out to retrieve Oliver, hoping that they can track down his rich family. ("Oliver – Reprise").
The Bumbles arrive at Mr. Brownlow's in response to an advertisement about any knowledge of Oliver's whereabouts. Mr. Brownlow realizes that the Bumbles are only out for personal gain and sends them away. He notices the face in the locket as his estranged daughter, Agnes, and realizes that Oliver is his grandson. Moments later, Nancy meets Mr. Brownlow in secret and tells him to meet her at midnight at the London Bridge to retrieve Oliver. ("As Long as He Needs Me – Reprise").
Nancy and Oliver arrive at the London Bridge, only to be surprised by a stalking Bill Sikes. Nancy will not let Bill take Oliver. He throws her to the ground and bludgeons her to death. Mr. Brownlow arrives a moment after and sees Bill fleeing the scene. Alerting a crowd, they chase Bill back to Fagin's, where they corner him on a roof, Oliver his hostage. A sharpshooter successfully hits Bill, who falls to his death, reuniting Oliver with Mr. Brownlow.
Fagin, having successfully avoided capture, decides that maybe it is time to turn over a new leaf after all and leave the life of crime.
Show History
Inspiration
Oliver! is a musical adaptation of Charles Dickens' classic novel, Oliver Twist. With music, book and lyrics by Lionel Bart, the story follows a young orphan as he navigates Victorian England from workhouse, to undertaker's apprentice to pickpocketing in London. The original story was produced as a monthly serial from 1837 to 1839.
Productions
Oliver! premiered in the West End on June 30, 1960, where it ran for an impressive 2,618 performances. It premiered on Broadway at the Imperial theatre on January 6, 1963, and ran for 774 performances.  It has since been revived in London in 1977, 1994 and 2009, with a tour launching in the UK in 2011. The show had a Broadway revival in 1994.
The musical has been performed around the world, including productions in Australia, Singapore, Estonia, Israel, Belgium, Syria and Dubai.
Cultural Influence
The musical inspired a 1968 film of the same name. It was nominated for eleven Academy Awards, winning six, including Best Picture.
In 2008, the BBC produced a reality talent show, "I'd Do Anything," to find the next Nancy and three young actors to play Oliver for the 2008 West End revival.
The musical has been translated into Dutch.
Trivia
Samantha Barks, Eponine in the 2012 Les Misérables film, was second-runner-up for the role of Nancy on the BBC show, "I'd Do Anything." She assumed the role for the 2011 UK tour, but had to depart early to begin filming Les Misérables.
Jodie Prenger, who won the role of Nancy on BBC's "I'd Do Anything," had already known reality show success, having won the second season of the UK's "The Biggest Loser."
Academy Award winning Actor Michael Caine lost the role of Bill Sikes in the original London production.
Lionel Bart did not know how to read or write music, so composer Eric Rogers transcribed the melodies as Lionel hummed them. 
Critical Reaction
"A terrific show. A masterpiece – extraordinary, powerful and gritty."
– Mail on Sunday
"Ageless, timeless and matchless"
– Sunday Express
"One that could be transferred to Broadway almost effortlessly."
- Wall Street Journal
Tony® Award
1963
-
Best Conductor and Musical Director,
Winner
(Donald Pippin)
1963
-
Best Scenic Design (Play or Musical),
Winner
(Sean Kenny)
1963
-
Best Musical,
Nominee
(Oliver!)
1963
-
Best Composer & Lyricist,
Winner
(Lionel Bart)
Olivier Award
2010
-
Best Revival Of A Musical,
Nominee
(Oliver!)
2010
-
Best Actor in a Muscial,
Nominee
(Rowan Atkinson)
2010
-
Best Theatre Choreographer,
Nominee
(Matthew Bourne)
Connect
Billing
Book, Music and Lyrics by
Requirements
You must give the authors/creators billing credits, as specified in the Production Contract, in a conspicuous manner on the first page of credits in all programs and on houseboards, displays and in all other advertising announcements of any kind.
Percentages listed indicate required type size in relation to title size.
A [Licensee] Production
by special arrangement with Cameron Mackintosh
25%
Lionel Bart's
25%
OLIVER!
100%
Book, Music and Lyrics by
LIONEL BART
freely adapted from Charles Dickens' 'Oliver Twist'
50%
SHORTENED BILLING
In advertisements of 1/4 page size or less, and online and mobile ads where in each case only the title of the play, performance dates and venue are provided and in outdoor advertising, transit and taxi ads and marquees where no other person is billed, the following "shortened billing" is permissible:
Lionel Bart's
OLIVER!
Video Warning
In accordance with the Performance License, you MUST include the following warning in all programs and in a pre-show announcement:

ANY VIDEO AND/OR AUDIO RECORDING OF THIS PRODUCTION IS STRICTLY PROHIBITED.
Included Materials
| Item | Quantity Included |
| --- | --- |
| LIBRETTO/VOCAL BOOK | 32 |
| PIANO VOCAL SCORE | 2 |
Production Resources
Resource
CUSTOMIZABLE SHOW POSTER
HOW DOES THE SHOW GO ON-10/CS
HOW DOES THE SHOW GO ON?
KEYBOARD PATCH SOLUTIONS
LOGO PACK
LOGO PACK DIGITAL
PERFORMANCE ACCOMPANIMENT RECORDING
PRODUCTIONPRO
REFERENCE RECORDING
REHEARSAL ACCOMPANIMENT RECORDING
REHEARSCORE APP
STAGE MANAGER SCRIPT
STAGE WRITE APPLICATION
CUSTOMIZABLE SHOW POSTERS
STANDARD ORCHESTRATION: 15 PIECE
| Instrumentation | Doubling |
| --- | --- |
| BASS | ACOUSTIC BASS |
| CELLO | |
| FULL SCORE VOL. 1 OF 4 | |
| FULL SCORE VOL. 2 OF 4 | |
| FULL SCORE VOL. 3 OF 4 | |
| FULL SCORE VOL. 4 OF 4 | |
| HORN | |
| KEYBOARD 1 | |
| KEYBOARD 2 | |
| PERCUSSION | |
| PERCUSSION 2 | |
| REED 1 | DESCANT RECORDER , FLUTE , PICCOLO , SOPRANO RECORDER |
| REED 2 | Bb CLARINET , Eb CLARINET |
| REED 3 | Bb CLARINET , BASS CLARINET , TENOR RECORDER |
| TROMBONE | BASS TROMBONE , EUPHONIUM , TENOR TROMBONE |
| TRUMPET | FLUGELHORN , TRUMPET |
| TRUMPET 2 | FLUGELHORN , TRUMPET |
| VIOLA | |
| VIOLIN | MANDOLIN , VIOLIN |
ALTERNATE ORCHESTRATION: 21 PIECE
| Instrumentation | Doubling |
| --- | --- |
| | |
| | |
| | |
| | |
| ALT: ACCORDION | |
| ALT: BASS | ACOUSTIC BASS |
| ALT: CELLO | |
| ALT: GUITAR | ACOUSTIC GUITAR , BANJO , ELECTRIC GUITAR , GUITAR SYNTH , SPANISH GUITAR |
| ALT: HORN 1 | |
| ALT: HORN 2 | |
| ALT: KEYBOARD | |
| ALT: PERCUSSION 1 | |
| ALT: PERCUSSION 2 | |
| ALT: REED 1 | FLUTE , PICCOLO , SOPRANO RECORDER |
| ALT: REED 2 | COR ANGLAIS , OBOE |
| ALT: REED 3 | Bb CLARINET , Eb CLARINET |
| ALT: REED 4 | Bb CLARINET , BASS CLARINET , FLUTE |
| ALT: REED 5 | BASSOON |
| ALT: TROMBONE 1 | TENOR TROMBONE |
| ALT: TROMBONE 2 | G TROMBONE , TENOR TROMBONE |
| ALT: TROMBONE 3 | BASS TROMBONE , EUPHONIUM , TUBA |
| ALT: TRUMPET 1 | FLUGELHORN , TRUMPET |
| ALT: TRUMPET 2 | FLUGELHORN , TRUMPET |
| ALT: VIOLA | |
| ALT: VIOLIN | MANDOLIN , VIOLIN |