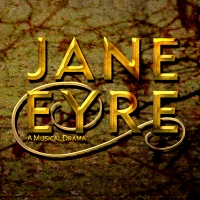 Charlotte Brontë's hauntingly beautiful gothic romance is a heart-wrenching journey of love.
Full Synopsis
Act One
The story begins in the attic of Gateshead Hall. The orphan child, Jane Eyre, is being raised in the home of her Aunt, Mrs. Reed. Jane endures the hateful treatment of her aunt and her cousin, John Reed. Lost in books and daydreams, she sometimes escapes their cruelty. But whatever solace she finds is temporary and soon disturbed by John, who tortures and belittles her ("Attic"). When she finally rebels, she is branded as a liar. Mrs. Reed, unable to tolerate the sight of the young girl, sends her away to Lowood, a boarding school for girls ("Children of God").
At Lowood, Jane is befriended by an older girl, Helen Burns. The visionary Helen teaches Jane that even the worst injustices can be countered with forgiveness ("Forgiveness"). Helen and Jane become inseparable, as Jane begins to discover a new world and self-confidence ("Willing to Be Brave"). Suddenly, however, Helen is struck with typhus and promptly dies. Jane is inconsolable and maintains a daily vigil at Helen's grave ("The Death of Helen Burns").
The years pass at Lowood. Jane matures into a young woman and becomes a teacher at the school ("Sweet Liberty"). With adulthood, however, comes a wanderlust that drives Jane to seek employment as a governess. She eventually accepts a position at Thornfield Hall as the tutor of Adele Varens, a little French girl of ten and the ward of Edward Rochester, master of Thornfield ("Secrets of the House"). Jane is welcomed by Mrs. Fairfax, the elderly housekeeper of the hall, and soon becomes attached to Adele ("Perfectly Nice"). But she is disturbed by the strange laughter coming from the attic of Thornfield.
Rochester arrives ("The Icy Lane"), and Jane finds him rough but intriguingly damaged by his past experience. He, in turn, is taken aback by her goodness and spirituality ("An Incident Has Come and Gone" / "The Master Returns"). As Jane continues to bond with Adele, however, a darker side of Rochester comes to light, and Jane finally addresses it following an outburst and confrontation between the two ("As Good as You" / "Your Word to God").
Later, as Rochester sleeps, a strange figure attempts to set his bedroom afire. Jane quenches the flames, thus saving Rochester's life ("The Fire"). Through the lifesaving ordeal, the master and the governess are brought closer together ("Secret Soul").
Disturbed by his growing attachment to Jane, Rochester tries to distract himself by filling his house with aristocratic guests ("Society's Best" / "Galloping up to the Drive"). To Jane's great unhappiness, Blanche Ingram, one of the guests, seems to have won Rochester's heart, and a marriage between them is said to be in the offing ("The Finer Things"). This new development causes a rift in the relationship, and Rochester is conflicted.
As the revels at Thornfield continue, Mason, an old acquaintance of Rochester's, arrives unexpectedly ("The Ball / Oh How You Look in the Light"). Rochester, deeply upset about this arrival, comes to Jane to ask if she would leave him if some horrible secret was revealed about his past life. Jane pledges to remain faithful to her master, despite the unsolved mysteries of Thornfield Hall.
Act Two
Mason ventures into the attic and is viciously attacked. Jane and Rochester bandage his wounds, and he is sent away from Thornfield ("The Scream"). In spite of the extraordinary events of the night, Rochester recovers his equilibrium and sense of humor and asks Jane her opinion of Miss Ingram as his future wife. Jane demurs but insists that she must leave Thornfield should Rochester marry. She then works all through the night at her easel ("Painting Her Portrait"), painting portraits of herself and Blanche Ingram as reminders of her subordinate place in Rochester's house and heart ("In the Light of the Virgin Morning").
The next day, Rochester, disguised as a gypsy, suggests to Miss Ingram that he is not nearly as rich as she thinks ("The Gypsy"). The young woman wastes no time in abandoning her suitor and leaving Thornfield. Now Rochester, sure of his feelings, confesses his love to Jane and asks her to be his wife ("My Hope of Heaven"). Jane, hardly able to credit this change in her fortunes, joyfully accepts him ("The Chestnut Tree").
Despite some hysterical misgivings from Mrs. Fairfax ("Slip of a Girl"), Jane and Rochester prepare for their wedding. Mason appears in the church on the wedding day and reveals Rochester's secret: the master of Thornfield already has a wife. She is still living and, although mad, is hidden in the attic of Thornfield ("Secret of the House / Wild Boy"). Rochester recounts the horror of his marriage and begs Jane not to abandon him. Jane, unable to bear the thought that Rochester has deceived her and, unwilling to consider living with him outside wedlock, flies from Thornfield in the middle of the night ("Sail Away").
As Rochester discovers that Jane has left him ("Farewell, Good Angel"), his mad wife, Bertha, succeeds in setting fire to Thornfield. Rochester runs into the house but is too late to save Bertha, who throws herself from the roof into the flames below.
Jane wanders across the moors, unable to find food or shelter ("Rain). On the brink of starvation, she finds that she has unwittingly wandered back to Gateshead Hall, where she finds that the aging Mrs. Reed is dying ("Gateshead Revisited"). Although Jane learns that Mrs. Reed has tried to cheat her out of an inheritance, she summons up the lesson taught to her by Helen Burns and forgives her aunt the cruelty and neglect.
During her time at Gateshead Jane grows close to a young curate, St. John Rivers, who proposes to her. Hopeless of ever seeing Rochester again, she is about to accept Rivers when she hears Rochester's voice calling to her from across the moors ("The Voice across the Moors"). Jane bids farewell to Rivers and returns to Thornfield, only to find that the hall has burned to the ground ("Return to Thornfield"). Mrs. Fairfax tells Jane how Rochester was blinded and crippled as a result of his heroic attempt to save his wife from the fire. Jane and Rochester are joyfully reunited. They marry, and Rochester's sight partially returns so that he can see his firstborn son when Jane places the little baby in his arms ("Brave Enough for Love").
Show History

Inspiration

The musical, Jane Eyre, is adapted from Charlotte Brontë's novel of the same name. The novel was published in 1847 in London. It was originally published under the title, Jane Eyre: An Autobiography. Many popular musicals are based on literary source material.
Productions

Jane Eyre had its first workshop in 1995 at the Manhattan Theatre Club in New York, NY. Another workshop production followed in 1996 at Theatre Wichita in Kansas. While minor roles and the large ensemble of schoolgirls were cast locally, the directors brought in several principal actors from New York. The musical was well received, and a recording of this rendition allowed the creative team and their backers to move the project slowly towards an opening on Broadway.

 In late 1997, Jane Eyre had its world premiere at the Royal Alexandra Theatre in Toronto, Canada. This was followed by a pre-Broadway tryout at the La Jolla Playhouse in San Diego, California, from July 14, 1999, to August 29, 1999. In California, the creative team reduced the cast to 19 (from 30 in Toronto).

 Jane Eyre debuted on Broadway at the Brooks Atkinson Theatre on November 9, 2000. After 36 previews, the show opened on December 10, 2000. The production had directed by John Caird and Scott Schwartz, choreography by Jayne Paterson, set designs by John Napier, costumes by Andreane Neofitou and lighting by Jules Fisher and Peggy Eisenhauer. It ran for 209 performances and closed on June 10, 2001.
Cultural Influence
An original cast recording of Jane Eyre was released in 2000.
Jane Eyre was produced by the Department of Theater at University of Maryland College Park in October of 2005 at The Clarice Smith Performing Arts Center. The production was received extremely well, becoming the best-selling show that the department had ever done.
Jane Eyre is an important novel in the Western literary canon; beyond the musical version, it has been often adapted for film, television, radio and theatre.
Trivia
Jane Eyre was nominated for five Tony Awards.
Alanis Morissette, a friend of composer/lyricist, Paul Gordon, bought $150,000 worth of tickets to the musical and donated them to various charity groups. This allowed the show to stay open through the 2001 Tony Award telecast.
The original cast featured Marla Schaffel as Jane and James Barbour as Edward Fairfax Rochester.
Critical Reaction
"Passion is in the Eyre! A drama of extraordinary love fires a new musical"
– Maclean's
"Musical Magic! Jane Eyre is brilliant! This fairytale of love and suspense, a sweeping story with universal and timeless themes, grips from the start. A brilliantly staged production that has the cohesion and clout to move an audience... the motors of pace and passion run at full throttle throughout with maximum impact and minimum waste."
– Geoff Chapman, "Toronto Star"
"Thrilling from start to the tearful, triumphant ending. I'm still shivering. Charlotte Brontë would have been proud!"
– Monica Desantis, "DFRB"
"A musical feast with heart you'll never forget!"
– Andrea Rooz, "EZ Rock"
Drama Desk Award
2001
-
Best Actress in a Musical,
Winner
(Marla Schaffel)
Outer Critics Circle Award
2001
-
Outstanding Actress in a Musical,
Winner
(Marla Schaffel)
Tony® Award
2001
-
Musical,
Nominee
(Producers: Annette Niemtzow, Janet Robinson, Pamela Koslow, Margaret McFeeley Golden, Jennifer Manocherian, Carolyn Kim McCarthy)
2001
-
Book (Musical),
Nominee
(John Caird )
2001
-
Actress (Musical),
Nominee
(Marla Schaffel)
2001
-
Lighting Designer,
Nominee
(Jules Fisher and Peggy Eisenhauer)
2001
-
Original Musical Score,
Nominee
(Music by Paul Gordon and Lyrics by Paul Gordon/John Caird)
Connect
Billing
Book by

Music and Lyrics by

Additional Lyrics by
Based on the novel by Charlotte Brontë
Requirements
You must give the authors/creators billing credits, as specified in the Production Contract, in a conspicuous manner on the first page of credits in all programs and on houseboards, displays and in all other advertising announcements of any kind.
Percentages listed indicate required type size in relation to title size.
JANE EYRE
| | |
| --- | --- |
| Music and Lyrics by | Book and additional Lyrics by |
| PAUL GORDON | JOHN CAIRD |
Based on the Novel by Charlotte Bronte
"The names of the Composer, Lyricist and Bookwriter shall be equal in size, type, coloring boldness and prominence. No billing shall appear in type larger or more prominent than the billing to the Authors except for the title of the Play."
The above credits shall be given on the title page of all programs in a size of type that is clearly legible and not less than 20% of any artwork title.
The above credits shall be given on the title page of all programs in a size of type that is clearly legible and not less than 20% of any artwork title.  In addition the following must also appear on the title page of all programs:
"Original Broadway Producion of Jane Eyre was produced by
Annette Niemtzow, Janet Robinson and Pam Koslow

The American Premiere was produced by the
La Jolla Playhouse, La Jolla, California
Michael Grief, Artisitc Director, Terrence Dwyer, Managing Director
Des McAnuff, Director in Residence

Originally produced for the stage by David and Ed Mirvish
In Toronto, 1997

An earlier version of Jane Eyre was produced by
Center Theatre of Wichita Center for the Arts
Wichita, Kansas, 1995"
The following credit shall be given in the notes section of theatre programs:
"MCA Music Publishing is the music publisher of the Compositions."
If their arrangements/orchestrations are utilized, the following shall receive credit on the title page of theatre programs:
"Michael Rafter   -   Vocal Arrangements
 Steve Tyler        -   Vocal Arrangements
 Larry Hochman  -   Orchestrations"
If his arrangements are utilized, Jeff Halpern shall receive credit for Additional Orchestrations in the staff credits section of theatre programs.
You must include in prominent fashion in every program and upon all advertising for your production of the Play the following warning:
THE VIDEOTAPING OF THIS PRODUCTION IS A VIOLATION OF UNITED
STATES COPYRIGHT LAW AND AN ACTIONABLE FEDERAL OFFEN
The videotaping or other video or audio recording of this production is strictly prohibited
Included Materials
| Item | Quantity Included |
| --- | --- |
| LIBRETTO/VOCAL BOOK | 35 |
| PIANO VOCAL SCORE ACT 1 | 1 |
| PIANO VOCAL SCORE ACT 2 | 1 |
Production Resources
Resource
HOW DOES THE SHOW GO ON-10/CS
HOW DOES THE SHOW GO ON?
LOGO PACK
LOGO PACK DIGITAL
PRODUCTIONPRO-DIGITAL SCRIPT/SCORE
REFERENCE RECORDING
STAGE WRITE APPLICATION
STREAMING & REMOTE LICENSE
VIRTUAL STAGE MANAGER
STANDARD ORCHESTRATION
| Instrumentation | Doubling |
| --- | --- |
| BASS | |
| CELLO | |
| FULL SCORE VOL. 1 OF 4 | |
| FULL SCORE VOL. 2 OF 4 | |
| FULL SCORE VOL. 3 OF 4 | |
| FULL SCORE VOL. 4 OF 4 | |
| HORN | |
| KEYBOARD 1 | |
| KEYBOARD 2 | |
| KEYBOARD 3 | |
| PERCUSSION | |
| PERCUSSION 2 | |
| REED 1 | ALTO FLUTE , FLUTE , PICCOLO , RECORDER |
| REED 2 | BASS CLARINET , CLARINET |
| REED 3 | ENGLISH HORN , OBOE |
| TRUMPET | FLUGELHORN , TRUMPET |
| VIOLIN | |
| VIOLIN 2 | |