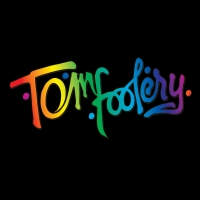 A revue of the witty, wicked and thoroughly twisted world of famed satirical songwriter Tom Lehrer.
Full Synopsis
Act One
The show unexpectedly opens with a naughty parody of a Boy Scout song ("Be Prepared"). Our narrator tells the audience what they will need to know about the songwriter, Mr. Lehrer, to maximize an appreciation of his humor and the history of his teaching experience at Harvard University.
We are then introduced to one of the joys of spring; a nice couple who finds fulfillment in poisoning pigeons in the park ("Poisoning Pigeons in the Park"). We are then told that we are going to return to the South.
One actor dons a gray Confederate cap as two others find straw hats, and the South is reborn in all its glory ("I Wanna Go Back to Dixie"). No culture is safe in this show, as they next move on to life in a bigger city, with the murdering druggist and the hooker next door ("My Home Town"). Immediately following, we are enlightened on the filth and grime that is now present in every day life ("Pollution"). Two tipsy men then appear reminiscing about their college days ("Bright College Days / Fight Fiercely Harvard").
For a change of pace, next comes a manic list of all of the elements in the periodic table ("The Elements"). Three cast members talk to the audience about a songwriting form in the 1960s, the folk song of protest. The cast dons appropriate hippy garb to help our understanding of the period's music further ("The Folk Song Army").
Next comes a salute to Mexico, lamented by a frustrated phone operator who misses her homeland ("In Old Mexico"). After an introduction to marriage and romance, a male actor comes out to give a different perspective on the classic female torch song ("She's My Girl"). We then meet a man who wants to take advantage of his love now, rather than later, when the attraction is gone ("When You Are Old and Gray").
The audience is then reminded of the American dedication to creating the atom bomb, where we are treated to a look at the 1960s international race to develop nuclear technology ("Wernher Von Braun / Who's Next"). The cast goes back to discussing relationships and takes a closer look at what it means to have friends ("I Got It from Agnes"). We next get a look at what it would be like to have a week where everyone must love their neighbors without regard to ethnicity, religion or class ("National Brotherhood Week").
Act Two
Returning to the now well-established anti-war salute, we meet a man who is going off to war in the modern times ("So Long, Mom"). This is followed by a look at the dangers of hunting season, when it is not just the animals who are in trouble ("The Hunting Song"). After a brief history of Irish folk songs, we are treated to a reenactment of a family-style folk band ("The Irish Ballad"). As the cast members thumb through skin magazines, they delight with the salacious reading ("Smut"). This is followed by a look at how confusing new arithmetic techniques can be ("New Math"). Continuing on the educational theme, unusual aspects of the English language are highlighted ("Silent E").
The cast then discusses how politics is becoming infiltrated by several Hollywood natives ("George Murphy"). Next, a cast member reflects on motherhood and loving your mother ("Oedipus Rex"). This is followed by a look at a different side of loving relationships, those that can be considered painful or even murderous ("I Hold Your Hand in Mine / Masochism Tango").
We are then told of a peaceful and happy time, the time of night when the dope peddler appears on the corner ("The Old Dope Peddler"). This is followed by a look at the church and its attempts to make its teachings and ceremonies more relatable in modern times ("The Vatican Rag"). Finally, the audience is reassured that it will be an easy end for everyone when the bomb drops and we all go together ("We Will All Go Together When We Go").
Show History
Inspiration
Before Cameron Mackintosh and Gillian Lynne achieved the phenomenal success of Cats, they collaborated on this revue of the songs of Tom Lehrer, who rose to prominence in the 1950s and '60s. Mackintosh had been a fan of Lehrer's satirical songs since the age of ten. Once Mackintosh had successfully produced Side by Side by Sondheim, he tracked down Lehrer in Santa Cruz, California, and began developing Tomfoolery.
Productions
Tomfoolery is a musical revue based on lyrics and music that Tom Lehrer first performed in the 1950s and 1960s.
Devised and produced by Cameron Mackintosh, it premiered in London at the Criterion Theatre, directed by Gillian Lynne, on June 5,1980, where it had a successful run of 486 performances. It subsequently opened Off-Broadway on December 14, 1981, at the Top of the Gate in Greenwich Village, New York, where it ran for 120 performances, before closing in March of 1982.
Since its UK production and Off-Broadway run in New York, Tomfoolery has enjoyed much regional success, playing in such cities as Washington, D.C., Denver, Portland and Chicago.
Cultural Influence
A cast recording from the original London cast of Tomfoolery was released by Jay Records in 1980, and a cast recording from the original Canadian cast was recorded in front of a live audience on September 5, 1981, in Vancouver.
Trivia
The selection of songs, and their assignment to specific cast members, varied somewhat among the many productions of Tomfoolery, which has made it difficult to decide on a definitive script. The running order in the Boston production seemed the most satisfactory, and so it was decided – rather arbitrarily – to base the published script on that version. This, in turn, meant that in assigning character names to the four cast members, it was simplest to use the names of the Boston cast. This was merely a matter of convenience and in no way reflects on the relative merits of the various casts. The songs and the spoken links between them may, of course, be distributed differently, according to the strengths of the individual performers, in which case, it may be necessary to alter the running order somewhat.
Critical Reaction
"This musical revue of Tom Lehrer's satirical songs from the '50s and '60s shines by comparison for the sheer pleasure of its wit, which is tellingly evident even in the patter between the more than two dozen songs.... The songs themselves, far from being dated, are as pertinent as when they were written, particularly Lehrer's fabled sendups of environmental pollution, nuclear annihilation, sexually transmitted diseases, pornography, drugs and religion. In some cases, his lyrics have gained from the passage of time."
– Los Angeles Times
"The charm and intelligence of the songs are still in evidence: the lyrics are almost always dexterous, the pastiche melodies almost always clever."
– New York Times
"Satisfying and energetic& a good opportunity to laugh at ourselves."
– The Oregonian
"Tart, witty musical antidotes... fresh and funny."
– Chicago Reader
"Lots of humor... a show that will amuse old fans and new."
– Denver Post
Connect
Billing
Music and Lyrics by

Adapted by

Musical Arrangements by
Requirements
You must give the authors/creators billing credits, as specified in the Production Contract, in a conspicuous manner on the first page of credits in all programs and on houseboards, displays and in all other advertising announcements of any kind.
Percentages listed indicate required type size in relation to title size.
TOMFOOLERY
The words and music of
Tom Lehrer
Adapted by Cameron Mackintosh and Robin Ray
Musical Arrangements by Chris Walker and Robert Fisher
The videotaping or other video or audio recording of this production is strictly prohibited
Included Materials
| Item | Quantity Included |
| --- | --- |
| LIBRETTO | 8 |
| PIANO VOCAL SCORE ACT 1 | 5 |
| PIANO VOCAL SCORE ACT 2 | 5 |
Production Resources
Resource
HOW DOES THE SHOW GO ON-10/CS
HOW DOES THE SHOW GO ON?
LOGO PACK
LOGO PACK DIGITAL
PRODUCTIONPRO-DIGITAL SCRIPT/SCORE
REFERENCE RECORDING
STAGE WRITE APPLICATION
STREAMING LICENSE
STANDARD ORCHESTRATION
| Instrumentation | Doubling |
| --- | --- |
| BASS | |
| PERCUSSION | ANVIL , BELLS , BIRD WHISTLE , CASTANETS , COWBELL , CROTALES , FINGER CYMBAL , GLOCKENSPIEL , KIT , TAM-TAM , TAMBOURINE , TEMPLE BLOCKS , TRIANGLE , TUBULAR BELLS , VIBRASLAP , WOOD BLOCK |
| PIANO CONDUCTOR'S SCORE ACT 1 | |
| PIANO CONDUCTOR'S SCORE ACT 2 | |
| REED 1 | ALTO SAXOPHONE , CLARINET |
| TROMBONE | |