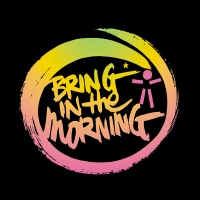 A moving examination of race and class, based on the writings of students from New York's Poets in Public Service project.
Full Synopsis
Cougar, the central character of this piece, announces at the outset, "This is the ghetto of my mind." As such, this work represents a collage of impressions and a montage of emotions, evoking more of the inner lives of our characters and taking us beyond the familiar literal realities of both the TV Late News and audience preconceptions. He is joined by the rest of the cast, who comment on the sorry state of life as it exists today. They all wish that things could change and that they could get away from things like AIDS, crime, poverty, etc. All of the characters in this revue-like show dream of a better time and place – although they have to face the harsh realities of life around them. There is a great sense of irony with the situations here – a promising life for everyone, in contrast to the harsh realities at hand. These kids only have their imaginations to see them through – that is their only hope. However, in the end, imagination can do quite a lot!

Act One
"Come into My Jungle" Cougar / Company
"Bring in the Morning" Alicia / Company
Rap: "You Wake up in the Morning" Hector / Company
Rap: "You Go to Your Shower" Jamal
"Let It Rain" Alicia / Hector / Nelson / Cindy / Company
Rap: "Got up Late" Hector
Rap: "The Best-Kept Secret" Cougar
"Another Cry" Inez
"The Ghetto of My Mind" Cougar
"Nightingale" Cindy
"Funky Eyes" Hector / Company
"You (Tu)" Inez / Roberto
"Never Stop Believing" Company

Act Two
"Something Is Wrong with Everyone Today" Hector / Lakesha / Jamal / Company
"Call on Your Soul" Cougar / Company
Rap: "Awake and a Dream"* Jamal / Lakesha / Cougar / Company
"Missing Person" Nelson
"Not Your Cup of Tea" Cindy
"The Light of Your Love (La Luz de Tu Amor)" Roberto
Rap: "People Walkin' through the Night" Cougar
"Ghetto of My Mind – Reprise" Cougar
"Hector's Dream (Like Someone High on God)" Hector
"Trip" Jamal
"The Glory of Each Morning" Company
"Deliver My Soul" Lakesha / Company
"Walk in a Garden" Company

*by Bertin Rowser
Show History
Inspiration
In addition to being inspired by contributors to the Poets in Public Service, Inc., Bring in the Morning followed the 1970s smash musical, The Me Nobody Knows, which took a similarly written look at the urban problems facing America at the time.
Productions
Bring in the Morning is a musical that is based on, and inspired by, the contributors to Poets in Public Services, Inc., and other material, with adaptation and lyrics by Herb Schapiro and music by Gary William Friedman. It chronicles the lives of a multi-racial ensemble of adolescents and near-adolescents, from age thirteen to the early twenties, their joys and desires, as well as the pressures, burdens and all-too-early lessons in heartache.
Initially, Bring in the Morning was given a reading in New York City as a part of the Musical Theatre Network's Broadway Dozen series in early 1994. Then, impressed by what they saw, producers picked it up for an April opening at the Off-Broadway Variety Arts Theatre in Manhattan's East Village. It ran from April 29, 1994, to June 5, 1995.
In November 1994, a somewhat revised Bring in the Morning played the historic Apollo Theatre in Harlem for a limited engagement.
Trivia
Bring in the Morning attracted many school groups during its Off-Broadway run. Students were bussed in to see the show on field trips and special evening events, with educators finding the musical's kind of self-expression and subject matter to be a positive role model.
The show was originally titled Me Too.
Connect
Billing
Music by

Lyrics by

Book by
Based on the writings of young people participating in Poets in Public Service
Requirements
You must give the authors/creators billing credits, as specified in the Production Contract, in a conspicuous manner on the first page of credits in all programs and on houseboards, displays and in all other advertising announcements of any kind.
Percentages listed indicate required type size in relation to title size.
BRING IN THE MORNING
Book by

HERB SCHAPIRO

Lyrics by

GARY WILLIAM FRIEDMAN

 Music by

GARY WILLIAM FRIEDMAN
Original New York Production directed by Sheldon Epps
Original New York Production produced by
Jeff G. Britton and Edgar M. Bronfman
The authors gratefully acknowledge the help of
Poets in Public Service, Inc.
Video Warning
In accordance with the Performance License, you MUST include the following warning in all programs and in a pre-show announcement:

ANY VIDEO AND/OR AUDIO RECORDING OF THIS PRODUCTION IS STRICTLY PROHIBITED.
Included Materials
| Item | Quantity Included |
| --- | --- |
| LIBRETTO/VOCAL BOOK | 15 |
| PIANO CONDUCTOR'S SCORE | 2 |
Production Resources
Resource
HOW DOES THE SHOW GO ON-10/CS
HOW DOES THE SHOW GO ON?
REFERENCE RECORDING
STANDARD ORCHESTRATION
| Instrumentation | Doubling |
| --- | --- |
| BASS | |
| DRUMS | CABASA , CASTANETS , CONGA , KIT , TRIANGLE , TYMPANI , WHIPCRACK , WIND CHIMES |
| GUITAR | |
| KEYBOARD 1 | |
| REED 1 | FLUTE , TENOR SAXOPHONE |