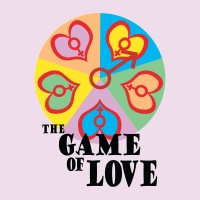 A thoughtful, romantic musical about the frivolities and foibles of people in love.
Full Synopsis
Act One
Max, the story's narrator, appears. He begins to describe a romantic world of time gone by ("In Vienna"). Max introduces his friend, Anatol, who worries aloud that his love, Cora, is seeing someone else. He wants to call off the relationship, which seems easy enough during the day, but, at night, he cannot seem to resist her. Thinking himself silly, Max assures him that he is just a romantic ("I Love to Be in Love").
Anatol plots with Max to utilize some recently acquired lessons in hypnosis to get Cora to admit to her faithlessness. Cora, an older, self-assured woman whom Anatol compares to a tiger, agrees to play this game. Convincing her that the hypnosis is merely a homework assignment, Anatol begins to put her in a trance ("The Hypnotism Song"). Max and Anatol ask her a few questions to be sure that she is hypnotized, then debate about how to frame the question properly that  they've been dying to ask. Anatol continuously rejects all of Max's suggestions, which leads Max to believe that he is simply afraid to know the truth. Anatol asks Max to leave so that he can find out alone but, instead, decides to wake up Cora without asking ("I Love to Be in Love – Reprise").
Later, in Sacher's restaurant, there is great fun and entertainment when Annie and Fritz, the performers of the evening, sing "The Music of Bavaria." Meanwhile, upstairs, Anatol is in a private dining room preparing three waiters for the rough night ahead ("Finishing an Affair"). He confesses to Max that he has been seeing another woman and must end his relationship with the first, whom he now finds "boring."
The young woman arrives and turns out to be Annie, the entertainer from downstairs. She is young and a bit dim, but finds great pleasure in eating. Amid ravenous bites, she explains that she is going to leave Anatol for another man. While Max chokes back tears of merriment at this turn of events, Anatol becomes indignant that Annie has decided to leave him before he can leave her. She explains to Anatol that, because her new man is poor, she knows that she will be leaving behind a life of rich decadence, especially bemoaning the loss of her beloved oysters on a nightly basis ("The Oyster Waltz"). Infuriated, Anatol tells Annie in great detail that he, too, has been deceiving her with another woman. Angry over how inconsiderate Anatol has been about his affair, she leaves in a huff.
Some time has passed. Now, in the streets at winter time, peddlers are selling Christmas gifts ("Come Buy a Trinket"). We see Gabrielle, a beautiful young woman of obvious wealth and breeding, carrying gift packages and looking for a cab. Anatol appears and tries to help her with them, and it soon becomes clear that they have some history, although she is married and has children. She offers to help him find a gift, and he reminds her that she could have stayed with him, rather than marrying a man whom she didn't love. He explains to Gabrielle that he and his new woman live in a world far removed from one of wealth and social status, where they share a simple love ("There's a Room").
Gabrielle, clearly saddened, but touched, by his story, takes a bouquet of flowers that she has been carrying and insists that Anatol give them to his new love. She asks that he deliver a message with the flowers, where she clearly laments her decision not to stay with Anatol. She departs, and he sadly confesses to a passing peddler that he has no room and no special place to go. He gives the bouquet to the peddler, followed by Max, who comes in and purchases them.
Act Two
Max appears and reveals that it is the morning of Anatol's wedding. Inside his apartment, we find a gloomy and inebriated Anatol. Max arrives, hoping to get some help with what color flowers to buy his bridesmaid wedding partner... only to find another woman in Anatol's bedroom. To Max's shock, Anatol explains that, at a party the previous evening, there was a chill moment between Anatol and his fiancée when they said goodnight. Later that night, alone, Anatol wandered into a ball at the Redoute ("Anatol's Last Night"). Once there, he encounters Illona, a former lover. He had previously told her that he was going out of town in order to avoid her. They spend the night together, however, and Anatol has a lovely time. Illona is now adamant that they never part again.
At that moment, Illona enters from the bedroom wearing her clothes from the night before. Max and Anatol try to distract Illona, an actress, by asking what her favorite scene in her new play is. She shares that it is the one in which she kills her lover with a letter opener ("Love Conquers All"). Illona declares that she and Anatol will spend the day drinking coffee and cuddling as they listen to the rain.
Max manages to escape to buy the bridesmaid's bouquet, but Illona refuses to let Anatol out of her sight ("Listen to the Rain"). Anatol insists that he must attend the wedding but promises to meet her right afterward. While he is dressing, Illona begins to question Anatol's whereabouts. From his evasive answers, she suspects that he has tried to get rid of her, so she vows never to let him leave her again. Illona goes crazy with fury and begins tearing up anything within reach. Max returns with his bridesmaid's bouquet, which Illona tears up as well. Anatol is informed that his carriage is ready, so Max urges him to leave while he stays behind to try to console Illona. Anatol goes, and Illona is determined to follow and destroy the wedding. Max convinces her to leave it be, telling her that it is only a matter of time until Anatol comes back to her. Illona takes his advice and decides that, when that time comes, she will make him suffer and beg.
With Illona gone, we see the passage of time as Max remarks upon unstoppable changes ("Seasons Come, Seasons Go").
Time shifts forward. Anatol, now 52 years old, is reuniting with Max in an old cafe after many years apart. Anatol tells Max that he needs him to hear his heart's last will and testament by renouncing love. He tells Max a story of how he recently spied a beautiful young singer, Annette, walking with her young poet lover, Flieder. Their eyes met, and Anatol knew that Annette yearned for him. He tells Max that he is too old, however; he will not bother or envy the young ("It's for the Young").
At that moment, the two hear noise in the distance. They realize that it is the aging dandy, Baron Diebel, and his entourage from the Redoute coming in their direction. The Baron invites Anatol and Max to join them at the inn, as they were once the greatest lovers in Vienna. He tries to tempt Anatol with the beautiful young singer, Annette, whom he has brought with him. The Baron continues to prod him, and, when Anatol refuses in a seemingly disgusted way, the Baron defends himself by stating that he still is a moral man ("Ménage a Trois").
Max is convinced and he and the Baron head to the inn. Moments later, the young Annette appears from the inn and tries to persuade Anatol to join the party. She confides in Anatol that her lover, Flieder, only wants to be alone with her and talk, while, at times, she would rather go to parties. She enchants Anatol into a conversation and, once he describes a place in the forest where lovers can go to be alone, she tries to convince him to take her there and make love ("There's a Flower I Wear").
Suddenly, Flieder enters, looking for Annette. Anatol gives Annette over to Flieder, and she begins to lead him to the forest instead. When Flieder is feeling jealous of Anatol, Annette assures him that he is just an old man. As the young couple departs, Annette flings a primrose at Anatol's feet, which he picks up and sticks in his lapel. As Anatol leaves, we see the various members of his life celebrating this game of love ("Game of Love").
Show History
Inspiration
The Game of Love is a musical with a book and lyrics by Tony winner, Tom Jones (The Fantasticks), and music by the late nineteenth-century composer, Jacques Offenbach. It is an adaptation of the plays, Anatol and Anatols Größenwahn, two Austrian plays by Arthur Schnitzler. Jones translated the play himself, which he utilized for the musical, while Nancy Ford adapted Offenbach's famous music to Jones' lyrics.
Productions
The Game of Love first premiered on June 15, 1965. It started with developmental productions in Princeton and the University of Iowa, as well as major stints in Boston, East Hampton and Milwaukee. Bookwriter, Tom Jones, spent the next twenty years workshopping the musical, simultaneously working on other shows such as I Do! I Do!, Celebration and Philemon. Most recently, the York Theatre Company's famous "Musicals in Mufti" series put up a concert production of The Game of Love from May 11, to 13, 2012, as a tribute to Jones.
Billing
Book by

Music by

Lyrics by

With Arrangements and Additional Music by
Based upon the Anatol plays by Arthur Schnitzler, as translated into English by Lilly Lessing
Requirements
You must give the authors/creators billing credits, as specified in the Production Contract, in a conspicuous manner on the first page of credits in all programs and on houseboards, displays and in all other advertising announcements of any kind.
Percentages listed indicate required type size in relation to title size.
THE GAME OF LOVE
A Musical Entertainment
Book and Lyrics by TOM JONES
With Arrangements and Additional Music by
Based upon the ANATOL plays by Arthur Schnitzler
as translated into English by Lilly Lessing
The videotaping or other video or audio recording of this production is strictly prohibited
Included Materials
| Item | Quantity Included |
| --- | --- |
| LIBRETTO/VOCAL BOOK | 15 |
| PIANO CONDUCTOR'S SCORE | 2 |
Production Resources
Resource
HOW DOES THE SHOW GO ON-10/CS
HOW DOES THE SHOW GO ON?
LOGO PACK
LOGO PACK DIGITAL
REFERENCE RECORDING
STANDARD ORCHESTRATION
| Instrumentation | Doubling |
| --- | --- |
| CELLO | |
| VIOLIN | |