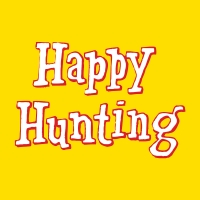 Mama Rose meets "The Hostess with the Mostess on the Ball" in this lighthearted romp.
Full Synopsis
Act One
The map of Europe is mounted on a gauze drop; a large Prince Rainier/Grace Kelly postage stamp, commemorating their Royal Wedding, indicates the Principality of Monaco. Cupids aim their darts at the tiny, romantic country. The curtain rises on the exterior of the royal palace in Monaco. Six schoolgirls enter to celebrate their Queen-to-be and their country, which happens to be the size of Central Park ("Postage Stamp Principality"). Tourists and reporters join in the celebration.
A boat arrives, carrying the grand dame of the Philadelphia Main Line, Mrs. Sanford Stewart, Sr. She appears with her young, attractive son, Sandy. He is headed to Monaco on behalf of his law firm to look into the accounts of the Riviera Hotel. Joseph greets them, and Sandy greets him grandly in return, even though he does not recognize him. Mother reveals that he is the headwaiter at the Philadelphia Club. Beth Livingstone, an attractive twenty-something, then greets Sandy, who looks uncertain as he tries to remember her name ("Don't Tell Me").
Two reporters, Jack Adams and Harry Watson, approach Beth, hinting that she's the daughter of the most fabulous woman in Philadelphia. They are excited that Beth's mother is coming for the wedding, since Liz Livingstone always provides great material – she has been at war with Main Line society ever since she attempted to corner the market in Pennsylvania Railroad stock in order to build a Main Line branch. The reporters spot a glamorous lady, assuming it is Miss Kelly, only to find out that it is Liz Livingstone. Liz is refused entrance into the palace to visit Grace, the princess-to-be and a Philadelphia Main Liner.
As Beth and Sandy leave together, Liz poses for photos ("It's Good to Be Here"). Maud, Liz's oldest friend who is not from the Main Line, comes out of the palace to inform her that they are not on the wedding guest list. Before she can process this news, Jack and Harry ask Liz for a quote ("It's Good to Be Here – Reprise").
Meanwhile, in Liz 's lavish suite at the Hotel Riviera, Beth calls friends, trying to borrow clothes for her mother. It seems as if a burglar has stolen their luggage. Reporters appear, hoping to get a story about the stolen jewels, but Liz is wearing them; they drip from her pajamas. She explains to the reporters that, without suitable wedding attire, she and Beth cannot attend the wedding. Secretly, we find that Liz has sworn to the memory of her husband that their baby would make the Main Line, but they have been snubbed by the Philadelphia Kellys; she confesses to Beth that she stole the clothes herself to save face. Beth appreciates the sentiment ("Mutual Admiration Society").
The hotel manager appears with good news. The clothes have been found, and there was a witness to the crime. Suddenly, a gentleman appears wearing car racing gear. He is identified as the Duke of Grenada. Liz explains her scheme to avoid the embarrassment of not being invited to the wedding, and he is impressed with her candor. Liz makes a riding date for the next morning for Beth and the Duke. The hotel manager informs the Duke that the race cannot start without him. When he leaves, Beth reappears, wondering how much trouble her mother is in. Liz reveals that she has an idea on how to "out-Kelly" the Kellys ("Mutual Admiration Society – Reprise"). 


Later, on a sunny terrace outside the Hotel Riviera, beautiful girls enjoy the pool ("Love or Money"). Arturo, the Duke's assistant, enters with the hotel's accounts book. Sandy wants to re-examine the books, which seem to indicate that the hotel's shortfall is caused primarily by the Duke's lavish spending and subsequent nonpayment of his tabs. Arturo agrees to arrange a meeting between Sandy and the Duke. When Beth returns from horseback riding, Sandy tells her about the Duke's overdue bills, but she dismisses him.
On the veranda of the Duke's suite, Arturo is managing the help. When the Duke emerges, Arturo warns him that Sandy is coming to ask the Duke to pay his bill. The Duke dismisses him as, he doesn't have the funds to pay his tab. Liz appears, and the Duke tells her about his racing victory while explaining his love of danger ("It's Like a Beautiful Woman"). Liz offers to pay his bills and move him, Arturo and his horses to Philadelphia if he will marry Beth. He agrees. 


A giant ocean liner is being loaded with passengers. Sandy and his mother are waiting to board as the Duke and Arturo arrive; Arturo's job is to negotiate the particulars regarding the Duke's marriage to Beth. Liz, Beth and Maud enter, surrounded by a ragtag group of reporters who are tired of covering weddings and long for the more racy stories ("Wedding-of-the-year Blues"). Now, with the cruise underway, Liz and Maud discuss the prospect of Beth as the Queen of Spain. The Duke arrives, and Liz asks Maud to leave. He asks about her upbringing, which is not Philadelphia Main Line, but actually rural Colorado. She talks about her father, If'n Jones, who never spoke positively about anything. She then relates the story of how she met Mr. Livingstone when she was sixteen ("Mr. Livingstone, I Presume").
During the voyage, Sandy and Beth are strolling on the afterdeck amidst the shuffle boarders and college boys who are playing music. Sandy reveals that he is working on the marriage negotiation with Arturo and the Duke. Sandy wants Beth to meet his mother, but Beth is unable to see the reason why, if Sandy refuses to come out and express his feelings ("If'n"). Meanwhile, in the ship's bar, Mrs. Stewart dismisses Maud. Sandy introduces Beth to his mother, who is equally as cold. Maud tries dismissing Mrs. Stewart but is snubbed again. As Mrs. Stewart leaves, Liz arrives and chides Sandy for not focusing on the marriage negotiations. She instructs him to make the deal, no matter what it takes.
In the moonlight on the afterdeck, Liz greets the Duke and offers to make herself scarce after the wedding so she will not offend his Royal friends; she wants what is best for her daughter. He promptly assures her that she is respected. In a moment of spontaneity, the two announce the engagement. The Duke leaves, and Liz realizes that she is not as thrilled by the wedding as she thought ("Just a Moment Ago"). Before she can process this realization, however, the reporters appear to get the scoop ("Oh, This Fairy-tale Romance").

Act Two
Back home on the Main Line, Beth and Arturo are waiting for the Duke in a garden party at Liz's estate. Beth teaches Arturo a new kind of dance, and everyone else joins in ("A New-fangled Tango"). Mrs. Stewart arrives, accompanied by other guests. She plots with her friends to entertain the Duke in a way that doesn't include Mrs. Livingstone: a fox hunt. Mrs. Stewart greets the Duke and mentions the hunt, but Liz overhears and offers to host the hunt herself the following week. The Duke dances with Beth, and Sandy watches in an attempt to convince himself that he doesn't care for Beth ("She's Just Another Girl").
Now at the stable, Liz enters to prepare for the hunt. She announces that she'll need a ladder to mount, as it has been 18 years since she's ridden a horse. She asks the groom to have the Duke come to the stables. Liz breaks the news that she'll be riding to her old horse, Daisy. Daisy is not happy about this, but, when Liz confesses that she's fallen in love with the Duke, Daisy agrees to help her out ("I'm Old Enough to Know Better and Young Enough Not to Care"). The Duke enters to describe to Liz a Spanish tradition in which the new bridegroom kisses his mother-in-law. He kisses her and confesses that he just made up the tradition ("I'm Old Enough to Know Better and Young Enough Not to Care – Reprise").
In the garden of a summerhouse on the Livingstone estate, Sandy enters to find Beth dressed in a beautiful evening gown and pacing nervously. She wonders if there is any way to break the marriage contract between her and the Duke, as she doesn't love him. She admits that she loves Sandy. The two embrace. Suddenly, the Duke enters, and she confesses. It does not seem to faze him, and he expresses a desire to continue a working relationship. Just as he leaves and Maud enters, Beth and Sandy embrace again. She has caught them. Meanwhile, outside of the club, the hunting party is assembling with no sign of Liz. They prepare to hunt ("Happy Hunting"). Liz enters, carried by three grooms and accompanied by the Duke, who leads them out to the gate. Later in the hunt, Liz is flung from her horse and into the bushes. The Duke retrieves her, and they return to the hunt ("Tally Ho").
In Liz's boudoir, Maud is pacing nervously. A maid enters with a negligee. Liz then enters, bruised and blistered from head to foot; Maud tells of finding Beth and Sandy in a passionate embrace. Beth arrives with news for Liz – it seems that the Kellys didn't know Liz was available, but enjoyed her gift of a prefabricated palace and invite her family to come for a visit. With revenge out of sight, Liz decides to marry the Duke herself. When the Duke enters, he is confused. She is not acting like the woman with whom he fell in love ("I'm a Funny Dame"). He tells her that he loves Liz for her rough edges, not in spite of them ("This Much I Know"). Suddenly, she realizes that he loves her for her money and calls her a hypocrite for allowing him to marry her daughter for money, but not doing the same herself. Liz reflects on her predicament ("Just Another Boy").

Outside of the ballroom, reporters arrive, and the servants disclose everyone who is coming to the ball ("Everyone Who's 'Who's Who'"). Arturo asks the reporters if they know of a place called Maryland, as he has received a cable from the Duke, who is there. Coincidentally, Beth has broken her engagement and is also in Maryland. Maud and the reporters begin to speculate when Beth appears – she eloped with Sandy! The Duke had driven them to Maryland to help them. Now married to Sandy, Mrs. Stewart accepts Beth and her friends.
Liz enters, looking for the Duke. He tells her that his supporters in Spain have told him that he must marry royal blood in order to become King, but he decides that he would rather be married to Liz than be King ("Mutual Admiration Society – Reprise").
Show History
Inspiration
Happy Hunting is a musical comedy with a book by Pulitzer Prize winners, Howard Lindsay and Russel Crouse (State of the Union, Anything Goes, The Sound of Music, Call Me Madam), music by Harold Karr and lyrics by Matt Dubey. The show was created specifically as a star vehicle for Ethel Merman. It focuses around the wedding of Prince Rainier and Grace Kelly and features the wealthy Philadelphia Main Line as a plot point.

Productions
Happy Hunting had a pre-Broadway tryout in Philadelphia before moving to New York City and premiering on Broadway on December 6, 1956, at the Majestic Theatre. Directed by Abe Burrows, it closed on November 30, 1957, after 413 performances. The musical returned to New York City in 2013, when the York Theatre Company's "Musical in Mufti" series put up a limited engagement on March 15.
Trivia
Outside of Ethel Merman, the Broadway production of Happy Hunting also starred Fernando Lamas (father of Lorenzo) as the Duke, as well as Virginia Gibson as Beth.
The Broadway production of Happy Hunting was nominated for four Tony Awards in 1957.
Critical Reaction
"A huge, flamboyant, bubbly, light-hearted romp, Happy Hunting features a gag-filled book by the authors of Anything Goes and a delectable score featuring the Merman classics 'Mutual Admiration Society' and 'Gee, But It's Good to Be Here.'"
– Reviews Off Broadway
"[The score] comes across entertainingly in context. ...The loving spirit is infectious."
– Backstage
Tony® Award
1957
-
Costume Designer,
Nominee
(Irene Sharaff)
1957
-
Musical Actor,
Nominee
(Fernando Lamas)
1957
-
Musical Actress,
Nominee
(Ethel Merman)
1957
-
Supporting Or Featured Musical Actress,
Nominee
(Virginia Gibson)
1957
-
Best Actor in a Musical,
Nominee
(Fernando Lamas)
1957
-
Best Actress in a Musical,
Nominee
(Ethel Merman)
1957
-
Best Featured Actress in a Musical,
Nominee
(Virginia Gibson)
1957
-
Best Costume Design,
Nominee
(Irene Sharaff)
Connect
Billing
Book by

Music by

Lyrics by
Requirements
You must give the authors/creators billing credits, as specified in the Production Contract, in a conspicuous manner on the first page of credits in all programs and on houseboards, displays and in all other advertising announcements of any kind.
Percentages listed indicate required type size in relation to title size.
"HAPPY HUNTING"
Book by

HOWARD LINDSAY & RUSSELL CROUSE

Lyrics by

MATT DUBEY

Music by

HAROLD KARR
The videotaping or other video or audio recording of this production is strictly prohibited
Included Materials
| Item | Quantity Included |
| --- | --- |
| LIBRETTO | 24 |
| PIANO CONDUCTOR'S SCORE ACT 1 | 2 |
| PIANO CONDUCTOR'S SCORE ACT 2 | 2 |
| VOCAL BOOK | 24 |
Production Resources
Resource
HOW DOES THE SHOW GO ON-10/CS
HOW DOES THE SHOW GO ON?
REFERENCE RECORDING
STANDARD ORCHESTRATION
| Instrumentation | Doubling |
| --- | --- |
| BASS | |
| CELLO | |
| GUITAR | |
| HORN | |
| PERCUSSION | BELLS , CHIMES , TEMPLE BLOCKS , TYMPANI , WOOD BLOCK , XYLOPHONE |
| REED 1 | ALTO SAXOPHONE , CLARINET , FLUTE , PICCOLO |
| REED 2 | ALTO SAXOPHONE , BASS CLARINET , CLARINET |
| REED 3 | CLARINET , ENGLISH HORN , FLUTE , OBOE , TENOR SAXOPHONE |
| REED 4 | CLARINET , FLUTE , TENOR SAXOPHONE |
| REED 5 | BARITONE SAXOPHONE , BASS CLARINET , BASSOON |
| TROMBONE | |
| TROMBONE 2 | |
| TRUMPET | |
| TRUMPET 3 | |
| VIOLA | |
| VIOLIN | |
| VIOLIN 2 | |