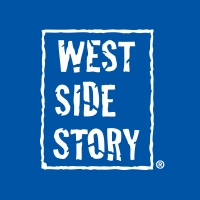 Young lovers are caught between prejudice and warring street gangs in one of the most important and powerful musicals of all time.
Full Synopsis
Prologue
The opening is a carefully choreographed, half-danced/half-mimed ballet of sorts. It shows the growing tensions between the Sharks, a Puerto Rican gang, and the Jets, a gang made up of "American" boys. An incident between the Jets and Shark leader, Bernardo, escalates into an all out fight between the two gangs. Officers Schrank and Krupke arrive to break up the fight.
Act One
Detective Schrank, the senior cop on the beat, tries to get the Jets to tell him which Puerto Ricans are starting trouble in the neighborhood, as he claims he is on their side. The Jets, however, are not stool pigeons and won't tell him anything. Frustrated, Schrank threatens to beat the crap out of the Jets unless they make nice. When the police leave, the Jets bemoan the Sharks coming onto their turf. They decide that they need to have one big rumble to settle the matter once and for all – even if winning requires fighting with knives and guns. Riff plans to have a war council with Bernardo to decide on weapons. Action wants to be his second, but Riff says that Tony is always his second. The other boys complain that Tony hasn't been around for a month, but Riff doesn't care; once you're a Jet, you're a Jet for life ("Jet Song").
Riff goes to see Tony, who is now working at Doc's drugstore. Riff presses him to come to the school dance for the war council, but Tony resists; he's lost the thrill of being a Jet. He explains that, every night for a month, he's had a strange feeling that something important is just around the corner. Nevertheless, Riff convinces Tony to come to the dance. Riff leaves Tony to wonder about this strange feeling that he's been having ("Something's Coming").
In a bridal shop, Anita remakes Maria's communion dress into a party dress. They are both Puerto Rican. Anita is knowing, sexual and sharp. Maria is excited, enthusiastic and childlike, but also growing into an adult. Maria complains that the dress is too young-looking, but Anita explains that Bernardo, her boyfriend and Maria's brother, made her promise not to make the dress too short. It turns out that the dress is for the dance, which Maria is attending with Chino, whom she is expected to marry, despite the fact that she does not have any feelings for him.
At the dance in the local gym, the group is divided: Jets and their girls on one side and Sharks and their girls on the othe. Riff and his lieutenants move to challenge Bernardo and his lieutenants, but they are interrupted by Glad Hand, the chaperone who is overseeing the dance, and Officer Krupke. The two initiate some dances to get the kids to dance together, across the gang lines. In the promenade leading up to the dance, though, the girls and boys end up facing each other at random, Jet girls across from Shark boys and vice versa. Bernardo reaches across the Jet girl in front of him to take Anita's hand, and Riff does the same with his girlfriend, Velma. Everyone dances with their own group as Tony enters ("Mambo"). During the dance, Maria and Tony spot each other. There is an instant connection. Bernardo interrupts them, telling Tony to stay away from his sister and asking Chino to take her home. Riff and Bernardo agree to meet at Doc's in half an hour for the war council. As everyone else disappears, Tony is overcome with the feeling of having met the most beautiful girl ever ("Maria").
Later, Tony finds the fire escape outside of Maria's apartment and calls up to her. She appears in the window, but is nervous that they will get caught. Her parents call her inside, but she stays. She and Tony profess their love to each other ("Tonight"). He agrees to meet her at the bridal shop the next day. Bernardo calls Maria inside. Anita admonishes him, saying that Maria already has a mother and father to take care of her. Bernardo insists that they, like Maria, don't understand this country. Bernardo, Anita, Chino and their friends discuss the unfairness of America – they are treated like foreigners, while "Polacks" like Tony are treated like real Americans, paid twice as much for their jobs. Anita tries to lure Bernardo inside and away from the war council, but he refuses. As the boys leave for the council, one of Anita's friends, Rosalia, claims to be homesick for Puerto Rico. Anita scoffs at this. While Rosalia expounds on the beauties of the country, Anita responds with why she prefers her new home ("America").
At the drugstore, the Jets wait for the Sharks. discussing what weapons they might have to use. Doc is upset that the boys are planning to fight at all. Anybodys, a tomboy who is trying to join the Jets, asks Riff if she can participate in the rumble, but he says no. Doc doesn't understand why the boys are making trouble for the Puerto Ricans, and the boys respond that the Sharks make trouble for them. Doc calls them hoodlums and Action and A-rab get very upset. Riff tells them that they have to save their steam for the rumble and keep cool, rather than freaking out ("Cool").
Bernardo arrives at the drugstore and he and Riff begin laying out the terms of the rumble. Tony arrives and convinces them all to agree to a fair fight – just skin, no weapons. The Sharks' best man fights the Jets' best man; Bernardo agrees, thinking that means he will get to fight Tony, but the Jets say they get to pick their fighter. Schrank arrives and breaks up the council. He tells the Puerto Ricans to get out. Bernardo and his gang exit. Schrank tries to get the Jets to reveal the location of the rumble and becomes increasingly frustrated when they refuse. He insults them and leaves. As Tony and Doc close up the shop, Tony reveals that he's in love with a Puerto Rican. Doc is worried.
The next day at the bridal shop, Maria tells Anita that she can leave, that Maria will clean up. Anita is about to go when Tony arrives. She suddenly understands and promises not to tell on them. When she leaves, Tony tells Maria that the rumble will be a fair fight, but even that's no acceptable for her, so she asks him to go to the rumble and stop it. He agrees. He'll do anything for her. They fantasize about being together and getting married ("One Hand, One Heart"). Later, the members of the ensemble wait expectantly for the fight, all for different reasons ("Tonight Quintet").
At the rumble, Diesel and Bernardo prepare to fight, with Chino and Riff as their seconds. Tony enters and tries to break up the fight, but provokes Bernardo against him instead. Bernardo calls Tony a chicken for not fighting him. Riff punches Bernardo and the fight escalates quickly until Riff and Bernardo pull out knives. Bernardo kills Riff and, in response, Tony kills Bernardo, instantly horrified by what he's done. The police arrive as everyone scatters; Anybodys pulls Tony away just in time.
Act Two
In Maria's apartment, she gushes to her friends about how it is her wedding night and she is so excited ("I Feel Pretty"). Chino interrupts her reverie to tell her that Tony has killed Bernardo. She refuses to believe him, but when Tony arrives on her fire escape, he confesses. He offers to turn himself in, but she begs him to stay with her. She says that, although they are together, everyone is against them. Tony says they'll find a place where they can be together ("Somewhere").
In a back alley, the Jets regroup in shock. No one has seen Tony. Officer Krupke comes by, threatening to take them to the station house. The boys chase him away for the moment and then release some tension by play-acting the scenario of what would happen if Krupke actually did take them to the station house ("Gee, Officer Krupke"). Anybodys shows up with information about Tony and the fact that Chino is looking for him. She uses this information to get the boys to treat her like one of the gang. The Jets agree that they need to find Tony and warn him about Chino.
Meanwhile, Anita comes into Maria's room and finds her with Tony. Tony and Maria are planning to run away. Tony knows that Doc will give him money, so he goes to the drugstore and tells Maria to meet him there. She agrees. When he leaves, Anita explodes at her for loving the boy who killed her brother. Maria acknowledges that it's not smart, but she can't help it ("A Boy Like That / I Have a Love"). Anita tells Maria that Chino has a gun and is looking for Tony. Schrank arrives and detains Maria for questioning. Maria covertly asks Anita to go to Doc's and tell Tony that she has been delayed. Reluctantly, Anita agrees.
The Jets arrive at Doc's, learning that Tony and Doc are in the basement. Anita arrives and asks to speak to Doc. The Jets, recognizing her as Bernardo's girl and thinking that she is there to betray Tony to Chino, won't let her go down to the basement to talk to Doc. Instead, they harass and attack her. Doc arrives to find them ganging up on her; he breaks it up, but Anita, disgusted and hurt, lies to Doc and tells him to relay a message to Tony: Chino has shot Maria, and he will never see her again.
When Doc returns to Tony in the basement, he delivers Anita's message. Tony is distraught and heartbroken. He runs out into the streets and calls Chino to come for him. Anybodys tries to stop him, but Tony doesn't care. He yells to Chino that he should come out and shoot him, too. Maria appears in the street – much to Tony's surprise – and they run towards each other. In that moment, Chino steps out of the shadows and shoots Tony, who falls into Maria's arms, gravely wounded.
The Jets, Sharks and Doc appear on the street. Maria picks up the gun and points it all of them, asking Chino if there are enough bullets to kill all of them and herself, as well. The depths of her sadness and anger move everyone as she breaks down over Tony's body. Officers Krupke and Schrank arrive. They stand with Doc, watching as two boys from each gang pick up Tony's body and form a processional. The rest follow the processional, with Baby John picking up Maria's shawl, giving it to her and helping her up. As Maria follows the others, the adults continue to bear silent witness ("Finale").
Show History
Inspiration
In 1947, Jerome Robbins approached Leonard Bernstein and Arthur Laurents about collaborating on a contemporary musical adaptation of Romeo and Juliet. He proposed that the plot focus on the conflict between an Irish Catholic family and a Jewish family, each living on the Lower East Side of Manhattan, during the Easter/Passover season. They would call it East Side Story. Only after Laurents completed a first draft did the group realize that it was little more than a musicalization of themes that had already been covered in plays like Abie's Irish Rose.
Bernstein suggested that they rework East Side Story and set it in Los Angeles, but Laurents felt that he was more familiar with Puerto Ricans and Harlem than he was with Mexican Americans and Olvera Street. The New York newspapers were filled with articles about gang warfare, keeping the show's plot timely. The title was changed to West Side Story to represent the new subject matter's neighborhood and, when Bernstein decided that he needed to focus solely on the score, Stephen Sondheim, a relative newcomer, was brought in to write lyrics. Thus, the team – and eventually the musical, West Side Story, as we know it – was born.
Productions
After tryouts in Washington, D.C., and Philadelphia beginning in August 1957, the original Broadway production of West Side Story, a musical adaptation of William Shakespeare's Romeo and Juliet, opened at the Winter Garden Theatre on September 26, 1957, to positive reviews. Directed and choreographed by Jerome Robbins, with a book by Arthur Laurents, music by Leonard Bernstein and lyrics by Stephen Sondheim, the new musical starred Larry Kert as Tony, Carol Lawrence as Maria and Chita Rivera as Anita. The production ran for 732 performances at the Winter Garden Theatre before closing on June 27, 1959, touring the U.S. for ten weeks and then returning to the Winter Garden Theatre from April 27, 1960, through December 10, 1960, for another 253 performances.
It had its European premiere at the Manchester Opera House in November of 1957 before transferring a month later to London, where it opened at Her Majesty's Theatre in the West End on December 12, 1957, and ran until June 1961 with a total of 1,039 performances. Robbins directed and choreographed, with co-choreography by Peter Gennaro. In February 1962, the West End production launched a five-month Scandinavian tour, opening in Copenhagen, continuing to Oslo, Goteborg, Stockholm and Helsinki.
A Broadway revival opened at the Minskoff Theatre on February 14, 1980, and closed on November 30, 1980, after 333 performances. It was again directed and choreographed by Robbins, with the assistance of Tom Abbott and Lee Becker Theodore. It starred Ken Marshall as Tony, Josie de Guzman as Maria and Debbie Allen as Anita.
A new production, slightly retooled by Laurents for modern relevancy, with some of the lyrics translated into Spanish, ran at the National Theatre in Washington, D.C., from December 15, 2008, through January 17, 2009, as an out-of-town tryout for a Broadway bound revival.
Laurents' new West Side Story then began Broadway previews on February 23, 2009, and opened at the Palace Theatre on March 19, 2009. The cast featured Matt Cavenaugh as Tony, Josefina Scaglione as Maria and Karen Olivo as Anita. The production closed on January 2, 2011, after 748 performances and 27 previews, and was again succeeded by a successful national tour.
In addition to those national tours directly following these high-profile productions, national tours of West Side Story were also produced in 1987, 1998 and 2002.
Cultural Influence
In addition to inspiring and providing the basis for the wildly popular, ten-time Academy Award-winning, 1961 movie-musical of the same name, West Side Story has been revived twice on Broadway.
There have been five West Side Story cast albums released, including: the 1957 Original Broadway Cast, the 1961 Movie Cast, the 1985 Studio Cast, the 1997 Studio Cast and the 2009 New Broadway Cast.
Countless artists have sung, played and been inspired by West Side Story's music, and references to it in popular TV shows, movie and books are too great to measure.
Trivia
Aside from the awards that it has won over the years, West Side Story has been nominated for an additional ten Tony Awards, including Best Musical or Best Revival of a Musical three times, two Drama Desk Awards and two Olivier Awards.
While writing the score, composer, Leonard Bernstein, was concurrently writing Candide. Several songs that had been intended for one show were reworked and ended up in the other, such as "One Hand, One Heart."
West Side Story also marked the Broadway debut of Stephen Sondheim, who, at only 27 year of age, penned its now-classic lyrics and went on to change musical theatre.
Arthur Laurents originally wanted James Dean to play Tony, but Dean was killed suddenly in a 1955 car crash, before West Side Story was completed.
In 2007, Arthur Laurents expressed disappointment in the 1980 revival, stating, "The musical theatre and cultural conventions of 1957 made it next to impossible for the characters to have authenticity. Every member of both gangs was always a potential killer, even then. Now they actually will be. Only Tony and Maria try to live in a different world." He envisioned a more authentic production that would weave Spanish lyrics and dialogue into the English libretto. Translations were done by Lin-Manuel Miranda. After mixed reviews from critics and audiences alike, the Spanish lyrics for "A Boy Like That" ("Un Hombre Asi") and "I Feel Pretty" ("Me Siento Hermosa") were returned to their English versions.
Critical Reaction
"Furiously, fabulously, sensationally, it gave the Opera House, Manchester a premiere it will never forget. And it will be a long time before, I, too can shake off the spell of this titanic show."
– Daily Mirror
"It snaps, it crackles, it pops! It surges with a roar, its energy and sheer life undiminished by the years. I'm talking about Leonard Bernstein's music, mind you. If there were a Mount Rushmore for Broadway scores, West Side Story would be carved front and center. When the 'Prologue' blasts out of the pit, it sends an immediate thrill down the audience's collective spine."
– New York Post
"...Leonard Bernstein's score, a spine-tingling olio of jazz, Latin and classical textures and rapturous melodies that reveal as much about Tony and Maria's feelings as the wonder-struck lyrics provided by a very young Stephen Sondheim."
– USA Today
"West Side Story, with its matchless ability to weave a solemn narrative through music and dance, still dazzles after more than 50 years. ...Both a brilliant evocation of its period and a timeless tragedy of disharmony and hate."
– Variety
"Bernstein's score... [is] a ravishment of modernist dissonance and smashing schmaltz, as irresistible as Puccini."
– The New York Times
Tony® Award
1957
-
Best Musical,
Nominee
(West Side Story)
1957
-
Best Featured Actress in a Musical,
Nominee
(Carol Lawrence)
1957
-
Best Scenic Design,
Winner
(Oliver Smith)
1957
-
Best Costume Design,
Nominee
(Irene Sharaff)
1957
-
Best Choreography,
Winner
(Jerome Robbins)
1957
-
Best Conductor and Musical Director,
Nominee
(Max Goberman)
1958
-
Musical Director,
Nominee
(Max Goberman)
1958
-
Scenic Design,
Winner
(Oliver Smith)
1958
-
Supporting Or Featured Musical Actress,
Nominee
(Carol Lawrence)
1958
-
Choreographer,
Winner
(Jerome Robbins)
1958
-
Costume Designer,
Nominee
(Irene Sharaff)
1958
-
Musical,
Nominee
(Arthur Laurents (book), Leonard Bernstein (music), Stephen Sondheim (lyrics), Robert Griffiths and Harold S. Prince by arrangement with Roger L. Stevens (producers))
1964
-
Musical Director-Conductor,
Nominee
(Charles Jaffe)
1964
-
Producer -- Musical Play,
Nominee
(City Center Light Opera Company)
1980
-
Featured Actress (Musical),
Nominee
(Debbie Allen)
1980
-
Featured Actress (Musical),
Nominee
(Jossie de Guzman)
1980
-
Reproduction (Play) Or Musical,
Nominee
(Gladys Rackmill, The John F. Kennedy Center, James M. Nederlander, Ruth Mitchell (producers))
Theatre World Award
1957
-
Best Debut Performance,
Winner
(Carol Lawrence)
Academy Award
1961
-
Best Picture,
Winner
(West Side Story)
1961
-
Best Picture,
Winner
()
1961
-
Best Supporting Actress,
Winner
(Rita Moreno)
1961
-
Best Supporting Actor,
Winner
(George Chakiris)
1961
-
Best Director,
Winner
(Robert Wise & Jerome Robbins)
1961
-
Best Supporting Actress,
Winner
(Rita Moreno)
1961
-
Best Costume Design,
Winner
(Irene Sharaff)
Drama Desk Award
1980
-
Outstanding Featured Actress in a Musical,
Winner
(Debbie Allen)
Connect
Billing
Book by

Music by

Lyrics by

Based on a Conception of
Based on Shakespeare's Romeo and Juliet
Requirements
You must give the authors/creators billing credits, as specified in the Production Contract, in a conspicuous manner on the first page of credits in all programs and on houseboards, displays and in all other advertising announcements of any kind.
Percentages listed indicate required type size in relation to title size.
"WEST SIDE STORY"
Based on a Conception of JEROME ROBBINS
Book by

ARTHUR LAURENTS 

Music by

LEONARD BERNSTEIN 

Lyrics by

STEPHEN SONDHEIM
Entire Original Production Directed and Choreographed by
JEROME ROBBINS
Originally Produced on Broadway by Robert E. Griffith and Harold S. Prince
By Arrangement with Roger L. Stevens
In relation to the title "WEST SIDE STORY" which should be the largest in size, type & bold print, the names of the creators ARTHUR LAURENTS, LEONARD BERNSTEIN, STEPHEN SONDHEIM and JEROME ROBBINS shall be 75% of the title in size, type and bold print. The phrase "Based on a conception of Jerome Robbins" shall be 25% of the title in size, type and bold print. The creator's name JEROME ROBBINS in the box shall also be 75% of the title in size, type and bold print. No name of any Author in any capacity shall be larger than any other Author's name.

Licensee represents that it has read the Performance License carefully and, in particular, is fully aware, understands and agrees that under Federal copyright law:
No new music, dialogue, lyrics or anything else may be added to the text included with the rented material;

No material, in whole or in part, in the existing Play may be deleted;

No changes of any kind, including but not limited to changes of music, lyrics or dialogue or change in the period, characters or characterizations in the presently existing Play may be made.

You agree and understand that this license does not give you permission to perform the movie version of the play, in whole or in part. More specifically you may NOT add the male Sharks to the song 'America' or switch the order of the songs 'Cool' and 'Gee, Officer Krupke!'
Video Warning
In accordance with the Performance License, you MUST include the following warning in all programs and in a pre-show announcement:

ANY VIDEO AND/OR AUDIO RECORDING OF THIS PRODUCTION IS STRICTLY PROHIBITED.
Included Materials
| Item | Quantity Included |
| --- | --- |
| ERRATA LIST | 1 |
| LIBRETTO/VOCAL BOOK | 24 |
| PIANO CONDUCTOR'S SCORE | 2 |
| STUDY GUIDE | 1 |
Production Resources
Resource
CHOREOGRAPHY MANUAL
FULL SCORE ACT 1
FULL SCORE ACT 2
HOW DOES THE SHOW GO ON-10/CS
HOW DOES THE SHOW GO ON?
KEYBOARD PATCH SOLUTIONS
KEYBOARDTEK
LOGO PACK
LOGO PACK DIGITAL
LOGO TEES SIX-PACK ADULT LARGE
LOGO TEES SIX-PACK ADULT MEDIUM
LOGO TEES SIX-PACK ADULT SMALL
LOGO TEES SIX-PACK ADULT X-LARGE
LOGO TEES SIX-PACK ADULT XX-LARGE
LOGO TEES SIX-PACK CHILD LARGE
LOGO TEES SIX-PACK CHILD MEDIUM
LOGO TEES SIX-PACK CHILD SMALL
ORCHEXTRA
PERFORMANCE ACCOMPANIMENT RECORDING
PRODUCTIONPRO
REFERENCE RECORDING
REHEARSAL ACCOMPANIMENT RECORDING
REHEARSCORE APP
SCENE PARTNER
SCENIC PROJECTIONS
SCENIC PROJECTIONS PRO
SCENIC PROJECTIONS-ANIMATED
SCENIC PROJECTIONS-STILL
STAGE MANAGER SCRIPT
STAGE WRITE APPLICATION
TRANSPOSITIONS-ON-DEMAND
VIRTUAL STAGE MANAGER
STANDARD ORCHESTRATION
| Instrumentation | Doubling |
| --- | --- |
| BASS | |
| CELLO | |
| CELLO 2 | |
| DRUMS | TRAP SET |
| GUITAR | CLASSICAL GUITAR , ELECTRIC GUITAR |
| HORN | |
| KEYBOARD 1 | CELESTE , PIANO |
| PERCUSSION | CASTANETS , CHIMES , CLAVES , CONGA , FINGER CYMBALS , GLOCKENSPIEL , GOURD , GUIRO , MARACAS , POLICE WHISTLE , RATCHET , SLIDE WHISTLE , SMALL MARACAS , SNARE DRUM , TAM-TAM , TAMBOURINES , TEMPLE BLOCKS , TIMBALES , TRIANGLE , VIBRAPHONE , WOODBLOCK , XYLOPHONE , 2 SUSPENDED CYMBALS , 3 BONGOS , 3 COWBELLS , 4 PITCHED DRUMS |
| REED 1 | ALTO SAXOPHONE , BASS CLARINET , CLARINET , FLUTE , PICCOLO |
| REED 2 | Bb CLARINET , BASS CLARINET , Eb CLARINET |
| REED 3 | Bb CLARINET , BARITONE SAXOPHONE , BASS CLARINET , ENGLISH HORN , FLUTE , OBOE , PICCOLO , TENOR SAXOPHONE |
| REED 4 | BASS CLARINET , BASS SAXOPHONE , CLARINET , FLUTE , PICCOLO , SOPRANO SAX |
| REED 5 | BASSOON |
| TROMBONE | |
| TROMBONE 2 | |
| TRUMPET | |
| TRUMPET 2 | |
| TRUMPET 3 | |
| VIOLIN | |
| VIOLIN 2 | |
| VIOLIN 3 | |
| VIOLIN 4 | |
ALTERNATE ORCHESTRATION
| Instrumentation | Doubling |
| --- | --- |
| ALT:BASS | |
| ALT:CELLO | |
| ALT:DRUMS | BONGO , CASTANETS , COWBELL , FINGER CYMBAL , GLOCKENSPIEL , GUIRO , KIT , SUSPENDED CYMBAL , TAM-TAM , TAMBOURINE , TEMPLE BLOCKS , TRAPS , TRIANGLE , WOOD BLOCK |
| ALT:GUITAR | CLASSICAL GUITAR , ELECTRIC GUITAR |
| ALT:HORN | |
| ALT:PERCUSSION | BONGO , CASTANETS , CHIMES , CLAVE , CONGA , COWBELL , CYMBAL , FINGER CYMBAL , GLOCKENSPIEL , GOURD , GUIRO , MARACAS , RACHET , SLIDE WHISTLE , SUSPENDED CYMBAL , TAM-TAM , TAMBOURINE , TIMBALES , TYMPANI , VIBRAPHONE , WHISTLE , WOOD BLOCK , XYLOPHONE |
| ALT:PIANO | CELESTE , PIANO |
| ALT:REED 1 | ALTO SAXOPHONE , Bb CLARINET , FLUTE , PICCOLO |
| ALT:REED 2 | ALTO SAXOPHONE , Bb CLARINET , Eb CLARINET , FLUTE , PICCOLO |
| ALT:REED 3 | Bb CLARINET , FLUTE , PICCOLO , TENOR SAXOPHONE |
| ALT:REED 4 | Bb CLARINET , BARITONE SAXOPHONE , BASS CLARINET |
| ALT:REED 5 | BASSOON |
| ALT:SYNTHESIZER | |
| ALT:TROMBONE | |
| ALT:TRUMPET 1 | |
| ALT:TRUMPET 2 | |
| ALT:VIOLIN 1&2 | |
| ALT:VIOLIN 3 | |
| REDUCED ORCH. INSTRUMENT LIST | |