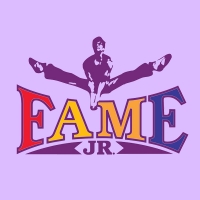 The pop culture phenomenon about the legendary New York High School of the Performing Arts lives forever.
Full Synopsis
The curtain rises as young boys and girls, starry-eyed and hopeful, pray for an acceptance letter from the prestigious High School for the Performing Arts in New York City. A drummer known as Lambchops rips open her envelope and explodes with excitement. Other students tear their envelopes apart to find acceptance letters! We transition to the school, where we meet the English teacher, Miss Sherman, and an array of new students: Carmen Diaz, Serena Katz, Schlomo Metzenbaum, Nick Piazza, Jose Vegas, Tyrone Jackson and many others. Students are thrown into the rigorous studies of P.A. and experience the demands of drama, dance and music class. Freshman year has officially begun ("Hard Work").
In dance class with Ms. Bell, students receive their syllabus. In music class with Mr. Sheinkopf, Goody and Schlomo meet Lambchops. Now in the hallway, Serena and Nick strike up a friendship; she recognizes him as "that guy from the peanut butter commercial." Nick is embarrassed, though, and insists that he doesn't want to be known for that. He wants to be a real actor; an actor who is known for his craft ("I Want to Make Magic").
As students warm up to dance, Ms. Bell enters with a new student, Iris Kelly. Tyrone is immediately drawn to her, but Mabel insists she is out of his league. When Tyrone has trouble dancing the adagio, Iris takes note and the two begin arguing. At the climax of the argument, however, Tyrone admits his feelings to her.
We now move forward one year to "Sophomore Year." At lunch, Irene and Tyrone chat playfully, Joe chases after Carmen and Mabel struggles with her eating habits. When Carmen asks Mr. Myers to be excused for an audition, he insists that she is trying to hide behind characters and will end up being just another pretty face that nobody cares about. Carmen, now determined more than ever, begins fantasizing about her aspirations of becoming a star ("There She Goes! – Fame").
Elsewhere, Nick and Serena are rehearsing a love scene from The Seagull. Serena, who insists she is having trouble relating to the play, continues to break character, and Nick becomes frustrated. When Nick discovers his headshot in Serena's bag, he becomes agitated and tells Serena that she should find a new scene partner. Serena, now all alone, reveals her complicated feelings for Nick ("Let's Play a Love Scene").
In the band room, Schlomo is practicing, when Carmen surprises him. Carmen has brought lyrics for a new "top ten hit" and wants to try them out with Schlomo, so they take the song for a test drive ("Bring on Tomorrow"). As the two begin rewriting through ad lib and freestyle, there is musical chemistry; the two have formed a bond.
While Iris and Tyrone rehearse for the next Junior Festival with Ms. Bell, Miss Sherman informs the dance teacher that Tyrone will not be eligible to participate because he has failed Sophomore English class. When Miss Sherman accuses Tyrone of cheating, Tyrone proclaims that he is quitting the festival and promptly storms off. Ms. Bell then accuses Sherman of being unfair and confronts her, insisting that artists are special people; Tyrone just needs to be given a chance to succeed ("The Teacher's Argument").
We now move forward one year to "Junior Year." In the hallway, Carmen vents her frustration to Schlomo about acting class and Mr. Meyers. He tells her they are a team through thick and thin — he'll accept Carmen for who she is.
Backstage at the Junior Festival dress rehearsal, teachers are preparing their students, where Carmen arrives at the last minute. The music begins, and we see the ensemble of students in the midst of their performance: a medley of familiar songs, featuring familiar faces ("Junior Festival"). As rehearsal ends, Tyrone runs into Miss Sherman. She is impressed to learn that Tyrone has passed Sophomore English in summer school.
In the hallway, Nick congratulates Serena on being cast as Juliet for the school's production of Romeo and Juliet. Nick and Serena share a tender moment and agree that being friends offstage is the best idea. Elsewhere, we find Carmen clearing out her locker. Mr. Myers encourages Carmen to stick with it and use her anger for good. When Schlomo enters, it is revealed that Carmen has met a shady talent scout, Elliot Green, and she is leaving school to travel with him. Schlomo, who feels defeated, leaves her alone in the hallway.
In another part of school, Mabel continues to struggle with her eating habits and finally kneels down to search for help from above ("Mabel's Prayer"). The girls stand by to offer support. The next day, in English class, Miss Sherman believes she has discovered the source of Tyrone's academic struggles – he suffers from dyslexia. Miss Sherman promises the young dancer that she will help him, but Tyrone refuses.
We move forward one year to "Senior Year." In a rehearsal for Romeo and Juliet, Serena and Joe are having trouble practicing their love scenes. Nick, who cannot help himself, makes things worse by continuing to butt in. Finally, Joe tells Nick to try it out, so he does. Mr. Meyers is so impressed that he gives Joe his wish: Nick is the new Romeo. Iris enters, followed by Tyrone, who is frustrated. Iris has not spoken to Tyrone all semester. It is revealed that he will be repeating his senior year.
At Graduation, the students are eagerly awaiting completion of the school year. Nick and Serena affirm their long-lasting friendship, and Schlomo commemorates the memory of Carmen. As a group, the students come forward and share one final song ("Bring on Tomorrow – Reprise").
Connect
Curriculum Connection
Billing
Conceived and Developed by

Book by

Lyrics by

Music by
Requirements
You must give the authors/creators billing credits, as specified in the Production Contract, in a conspicuous manner on the first page of credits in all programs and on houseboards, displays and in all other advertising announcements of any kind.
Percentages listed indicate required type size in relation to title size.
In accordance with the Dramatic Performing Rights License, all advertising, such as posters and program covers, must include the show logo as provided in the ShowKit® Director's Guide and all of the following author billing.
It is a violation of your contract if you crop or edit this logo in any way. 
The [Licensee]
Production of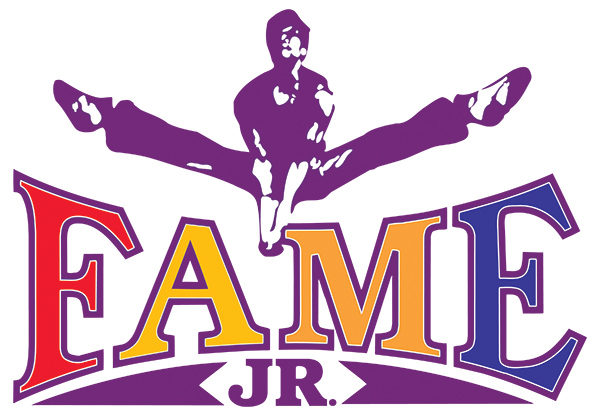 Conceived and Developed by David De Silva
| | | |
| --- | --- | --- |
| Book by | Lyrics by | Music by |
| JOSE FERNANDEZ | JACQUES LEVY | STEVE MARGOSHES |
                           Title Song "FAME" written by Dean Pitchford and Michael Gore        
The Authors are to receive billing credit in all forms of publicity and advertising under the control of the Producer, wherever and whenever the title of the Play appears. The names of the Composer, Lyricist, Bookwriter and original Authors shall be equal in size, type, coloring, boldness and prominence.
In addition, you agree to insert on the title page of your production's program the following credit:
"Originally produced at the Coconut Grove Playhouse, Arnold Mittleman,Producing Artistic Director."
Video Warning
If you purchase a separate license to allow non-commercial video recording of this production, you must print the following in your program. ANY VIDEO RECORDING MADE OF THIS PERFORMANCE IS AUTHORIZED FOR PERSONAL, AT-HOME, NON-COMMERCIAL USE ONLY. THE SALE OR DISTRIBUTION OF SUCH RECORDING IS STRICTLY PROHIBITED UNDER FEDERAL COPYRIGHT LAW. If you do not purchase the separate license for video recording, you must print the following in your program. The videotaping or other video or audio recording of this production is strictly prohibited
Included Materials
Production Resources
Resource
ACTOR'S BOOK TENPACK
CUSTOMIZABLE SHOW POSTER
FAMILY MATTERS
FAMILY MATTERS (PACK OF 10)
HOW DOES THE SHOW GO ON-10/CS
HOW DOES THE SHOW GO ON?
LOGO PACK DIGITAL
STREAMING & REMOTE LICENSE
VIDEO LICENSE