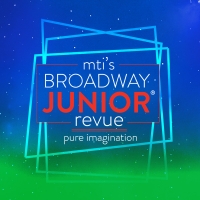 Broadway Junior Revue: Pure Imagination
The perfect introduction to Broadway Junior for young performers!
Billing
Requirements
You must give the authors/creators billing credits, as specified in the Production Contract, in a conspicuous manner on the first page of credits in all programs and on houseboards, displays and in all other advertising announcements of any kind.
Percentages listed indicate required type size in relation to title size.
In accordance with the Dramatic Performing Rights License, all advertising, such as posters and program covers, must include the show logo as provided in the ShowKit™ Director's Guide and all of the following author billing. It is a violation of your contract if you crop or edit the logo in any way.
[Name of Organization]
Production of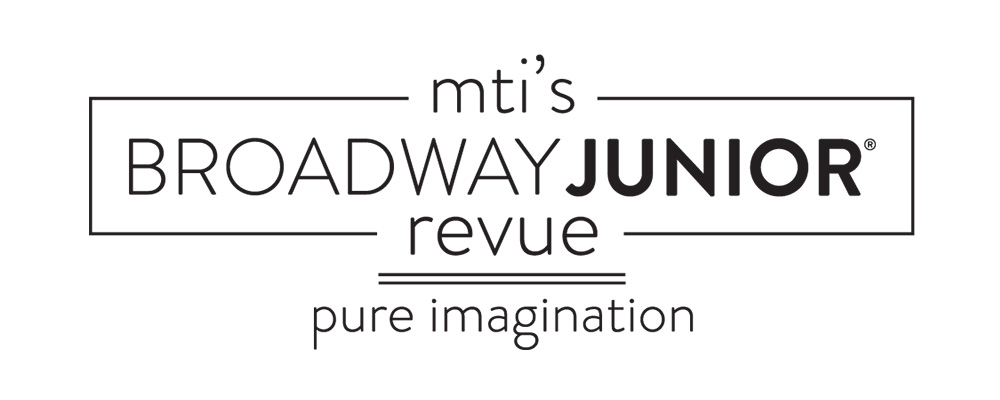 Featuring Songs by (in alphabetical order):
Lynn Ahrens • Kristen Anderson-Lopez • Howard Ashman • Chad Beguelin • Leslie Bricusse • Morris "Moose" Charlap • Martin Charnin • Anthony Drewe • Stephen Flaherty • Zina Goldrich • Marcy Heisler • Carolyn Leigh • David Lindsay-Abaire • Robert Lopez • Alan Menken • Tim Minchin • Anthony Newley • Tim Rice • Richard M. Sherman • Robert B. Sherman • Matthew Sklar • George Stiles • Charles Strouse • Jeanine Tesori • Deborah Wicks La Puma • Mo Willems
The billing to you must be in the form specified above, including the words "Production of " below your billing, which shall be visually contiguous with the title, all so that the audience is informed that you are the producer. Your billing shall be no less than 50% of the size of the logo or artwork title, as measured by the proportion of the average size your billing to the largest letter in the logo or artwork title.
The size of credits to the authors shall be no less than 20% of the artwork or logo title as measured by the proportion of the average size of their names to the largest letter in the logo or artwork title.
Billing Credits for Programs
CREDITS: In programs, you must list all songs with the full billing credits provided to you as follows:
"Pure Imagination" from Roald Dahl's Willy Wonka JR., Music and Lyrics by Leslie Bricusse and Anthony Newley, Adapted for the stage by Leslie Bricusse and Timothy Allen McDonald
"Oh, The Thinks You Can Think" from Seussical JR., Music by Stephen Flaherty, Lyrics by Lynn Ahrens, Book by Lynn Ahrens and Stephen Flaherty
"Beauty and the Beast" from Disney's Beauty and the Beast JR., Music by Alan Menken, Lyrics by Howard Ashman and Tim Rice, Book by Linda Woolverton
"Different" from Honk JR., Music by George Stiles, Book and Lyrics by Anthony Drewe
"Hola, Lola" from Dear Edwina JR., Music by Zina Goldrich, Book and Lyrics by Marcy Heisler
"In Summer" from Disney's Frozen JR., Music and Lyrics by Kristen Anderson-Lopez and Robert Lopez, Book by Jennifer Lee
"Sparklejollytwinklejingley" from Elf The Musical JR., Music by Matthew Sklar, Lyrics by Chad Beguelin, Book by Thomas Meehan and Bob Martin
"I Won't Grow Up" from Peter Pan JR., Music by Morris "Moose" Charlap, Lyrics by Carolyn Leigh, Additional Music by Jule Styne, Additional Lyrics by Betty Comden and Adolph Green
"Maybe" from Annie JR., Music by Charles Strouse, Lyrics by Martin Charnin, Book by Thomas Meehan
"The Tummy Song" from Disney's Winnie the Pooh KIDS, Music and Lyrics by Richard M. Sherman, Robert B. Sherman, Robert Lopez and Kristen Anderson-Lopez, Music Adapted & Arranged and Additional Music & Lyrics by Will Van Dyke, Book and Additional Lyrics by Cheryl Davis
"We're in a Play" from Elephant and Piggie's "We Are in a Play!" JR., Music by Deborah Wicks La Puma, Book and Lyrics by Mo Willems, Based on the Elephant & Piggie books by Mo Willems
"Revolting Children" from Roald Dahl's Matilda The Musical JR., Music and Lyrics by Tim Minchin, Book by Dennis Kelly
"Writing Down the Story of My Life" from Junie B. Jones, The Musical JR., Music by Zina Goldrich, Book and Lyrics by Marcy Heisler
"Freak Flag" from Shrek JR., Music by Jeanine Tesori, Book and Lyrics by David Lindsay-Abaire
The videotaping or other video or audio recording of this production is strictly prohibited
Included Materials
Production Resources