MTI's All Together Now!

MTI's All Together Now!
A Global Event Celebrating Local Theatre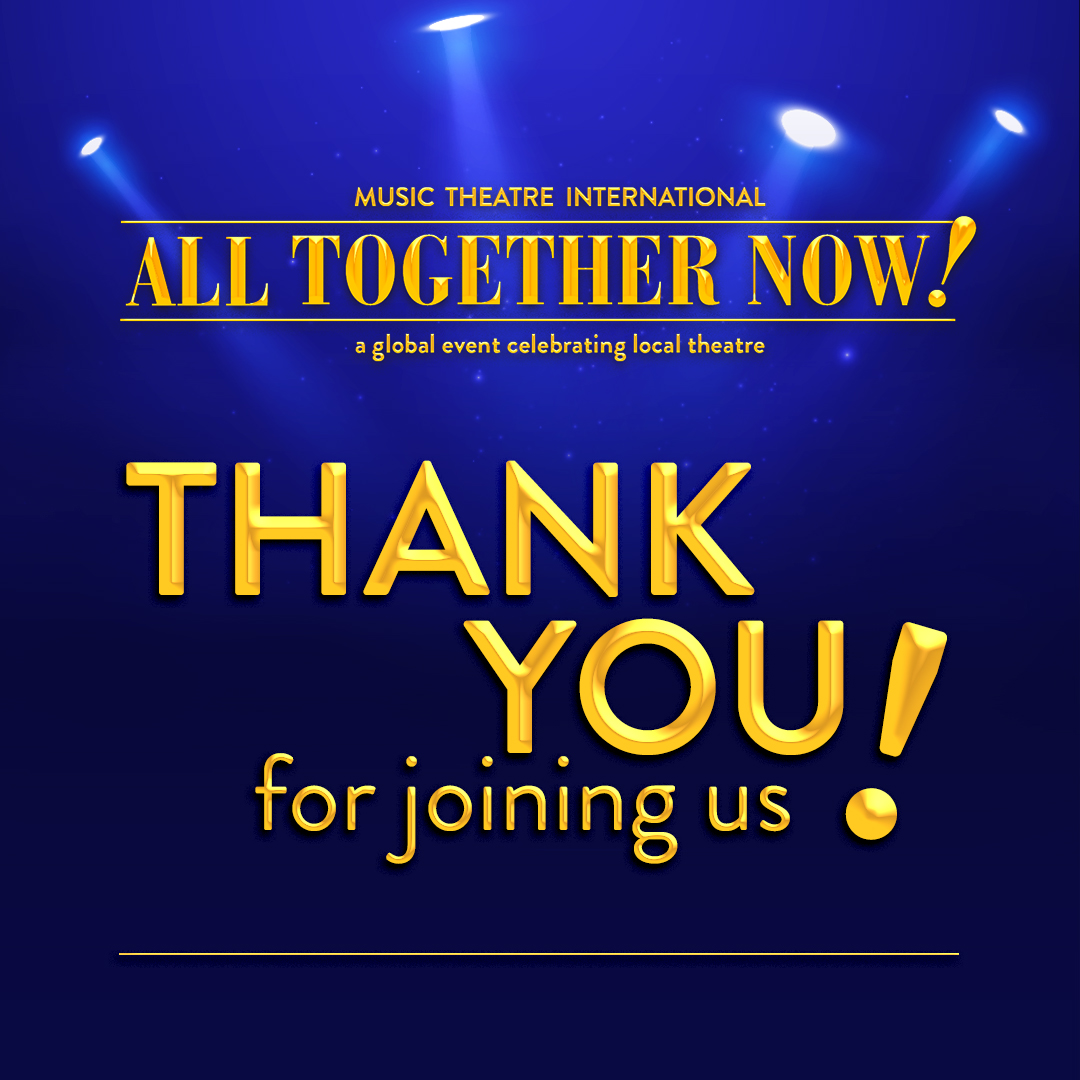 Thank you to the 2,500+ theatres across the globe in all 50 states and over 40 countries that performed this exclusive musical revue free-of-charge during the weekend of November 12 -15, 2021.
MTI provided schools and theatres around the globe with an exclusive musical revue featuring songs from MTI's beloved shows…all free-of-charge.
MTI's All Together Now! was designed as a fundraiser for local theatres to perform live, over the same four-days November 12 - 15, 2021. The past year-and-a-half has been extremely challenging for theatrical organizations and MTI offered this exclusive musical revue as a way to support the thousands of theatres who are persevering under trying circumstances.
There were over 2,500 organizations from all 50 states and 40 countries/territories signed up to participate in the event over the November weekend. There were over 5,500 individual performances seen by over one million audience members. View all of the productions of MTI's All Together Now! that took take place around the world by navigating to the "Map/Reach" tab or by clicking here.
Listen to the available songs below: These recordings are intended as a reference and in some instances may not completely mirror the final licensed version of the score. 
Did you perform #AllTogetherNowMTI? Tag and f

ollow us @mtishows

on

 

Instagram

, 

Facebook

, and

 

Twitter

.