30 Years at the Grand Hotel
30 Years at the Grand Hotel
On November 12, 1989, Broadway was lavished in a bit more luxury as audience members were welcomed to the opening splendor of Grand Hotel: The Musical. The sumptuous show, with its sweeping score and richly designed set, transported audiences to the bygone era of 1920s Berlin. The production was nominated for 12 Tony Awards and won five, including two for Tommy Tune (Best Direction and Best Choreography). Grand Hotel took its final Broadway bow on April 25, 1992, having played a total of 1,017 performances! 
Grand Hotel: The Musical's journey to Broadway success proved as intricate and layered as the tangled stories of the characters inhabiting its fabled walls. Based on Vicki Baum's 1929 novel and play People in a Hotel (Menschen Im Hotel), the musical follows the intertwining desires and tragedies of an extravagant hotel's complex guests in 1928 Berlin. The novel turned stage play was adapted for the silver screen in the 1932 Academy Award-winning film, Grand Hotel.
The initial musical adaptation, with a book by Luther Davis and music and lyrics by Robert Wright and George Forrest, took the stage in 1958 and was titled At the Grand. This incarnation veered from the original source material, was set in present-day Rome and featured new characters unfamiliar to fans of the film, novel, and play. After commercially successful runs in California, At the Grand's road to Broadway was canceled when its headlining star fell too ill to perform.
30 years after At The Grand closed its doors, the creative team decided to revisit their earlier work, get back to the source material, and bring on board the incredibly talented Director and Choreographer, Tommy Tune. At Tune's request, the creative team invited Maury Yeston to contribute additional music and lyrics, and soon Grand Hotel: The Musical was brought to vibrant life.
In celebration of its 30th anniversary, we invite you to step back in time and pay a visit to Grand Hotel...
Have a look at the original Broadway production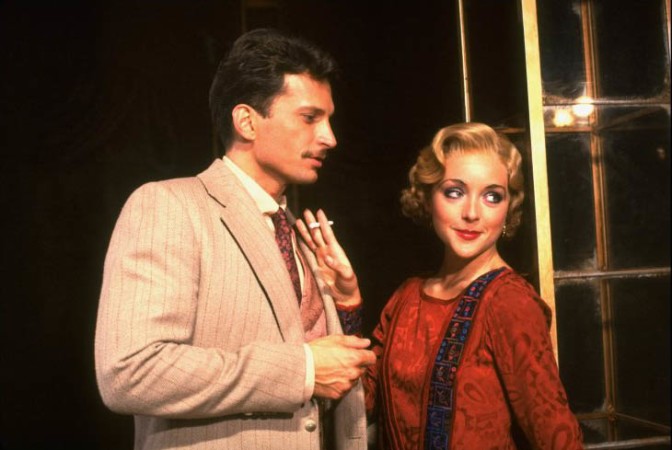 Rex Smith and Jane Krakowski in Grand Hotel (Martha Swope)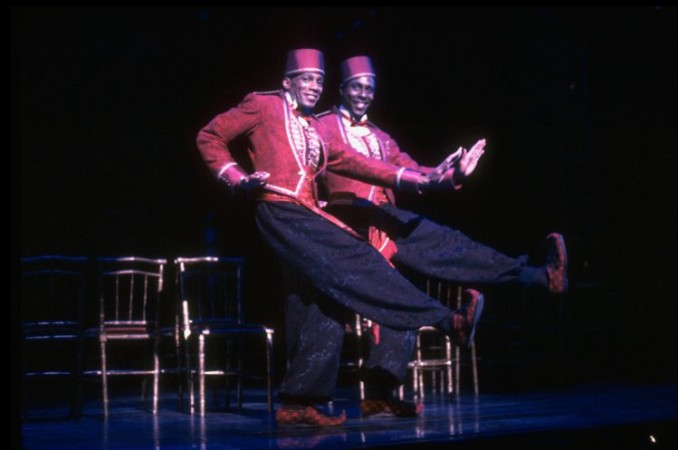 David Jackson and Danny Strayhorn (Martha Swope)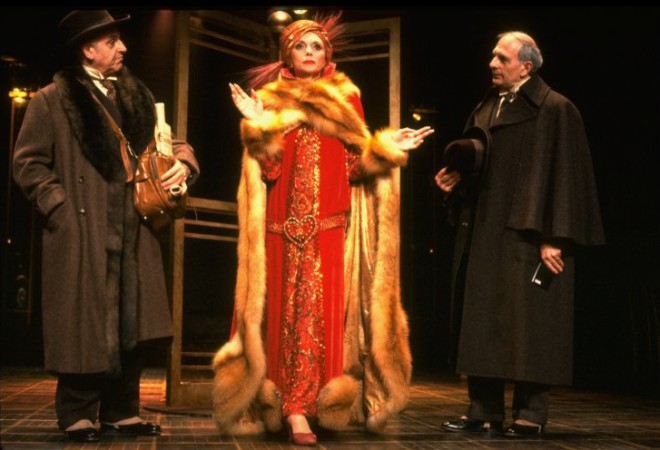 Mitchell Jason, Liliane Montevecchi, and Hal Robinson (Martha Swope)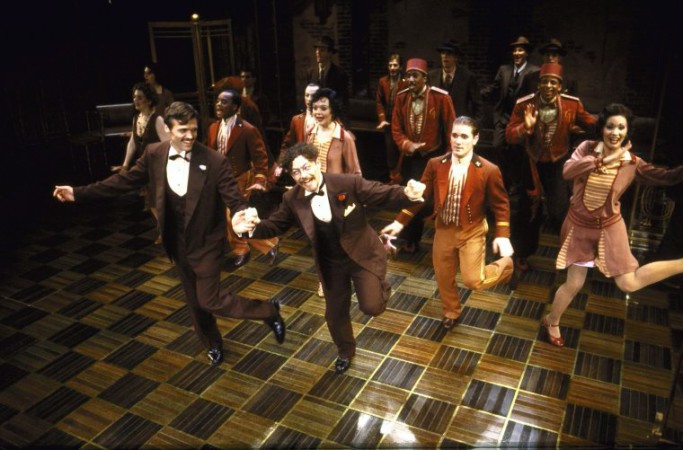 The cast of Grand Hotel (Martha Swope)
Watch Grand Hotel's Tony Awards performance
Listen to the Broadway cast album
Follow the fun @mtishows on Instagram, Facebook, and Twitter.