5 Questions with Bobby Garcia about The Bridges of Madison County
5 Questions with Bobby Garcia about The Bridges of Madison County
To celebrate the International Premiere of The Bridges of Madison County at the Manila based Atlantis Theatrical Entertainment Group in the Philippines, we caught up with director Bobby Garcia to gain some insight into producing this musical and bringing it to a global stage.
Q: What attracted you to The Bridges of Madison County?
BG: I was attracted to the music and story. It is a love story that crosses all cultural boundaries. It may be set in Iowa but our hearts all beat the same, wherever we are in the world.  Add to that, Jason Robert Brown's stunning score, it is a musical easy to fall in love with.
Q: What challenges are attached to producing/directing this show?
BG: The biggest challenge for us was to do justice to the score and sing it as perfectly as possible. It's not an easy score to sing, but once you get there, it is stunning. Another great thing about the show is how open it is to new interpretation, as it is abstract in a lot of ways.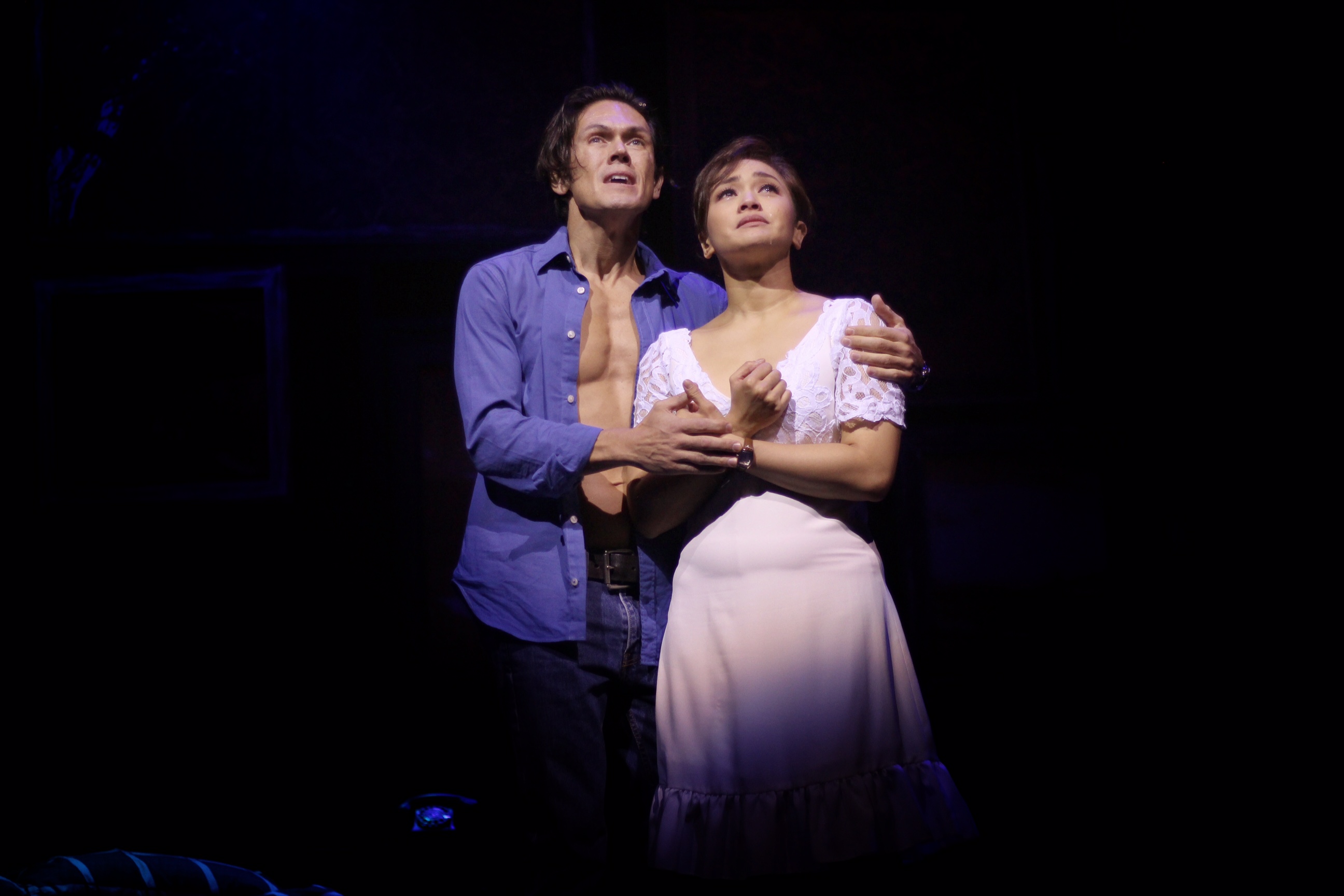 Atlantis Theatrical Entertainment Group - The Bridges of Madison County - Joanna Ampil and MiG Ayesa (Photo by ManMan Angsico).
Q: What have you discovered about the show while in rehearsal?
BG: I think the biggest thing we learned was how this show grows on you more and more each day.  And how the real essence of the show is in how truthful and organic you craft the performances.
Q: How are you generating excitement among your potential audiences?
We have two amazing lead stars, Joanna Ampil and MiG Ayesa. So their presence in the show is a big bonus.  But I think the popularity of the novel, the film and of the love story genre are enough to guarantee an audience. We have a strong on line and viral marketing campaign to help bring in the new generation of theatre goers.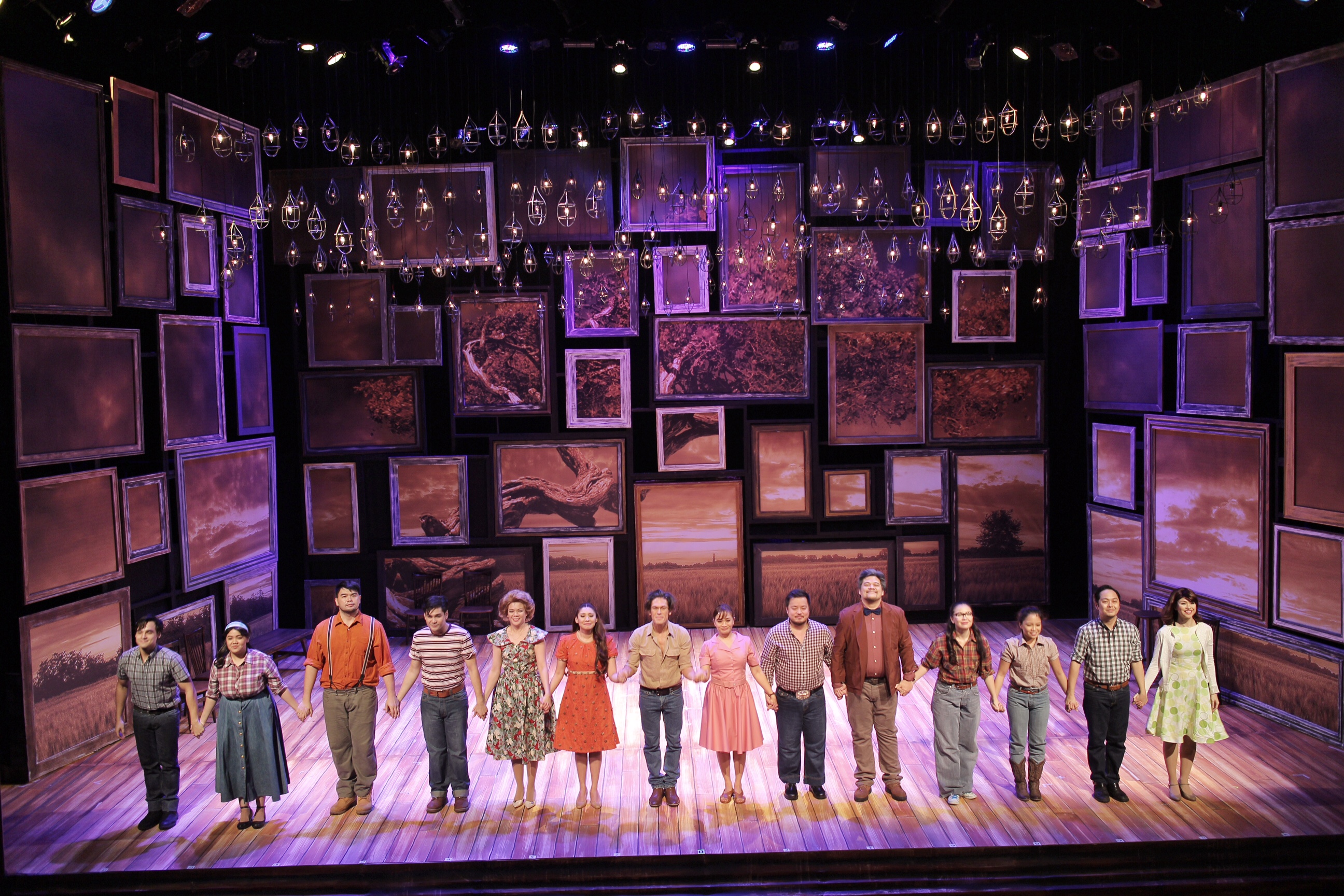 Atlantis Theatrical Entertainment Group - The Bridges of Madison County Cast (Photo by ManMan Angsico)
Q: What should a prospective producer/director know about The Bridges of Madison County?
BG: It is a show that will bring you tremendous joy and pride.  It can be done with limited resources, just as long as you stay truthful to the story and to the journey of Francesca and Robert.
Bonus 6th Question...
Q: How do you feel this story will resonate internationally? 
BG: It is one of the most romantic love stories ever written. And, as Francesca says, "love is always better." It is a musical about people and what causes their hearts to beat. It is a universal story that will resonate all over the world.
About Bobby Garcia
Bobby Garcia (Director) has worked in film, television, stage and live concert entertainment. Many of his shows have been staged throughout the Asian region including mainland China (Shanghai, Beijing, Guangzhou, Shenzhen, Xian), Hong Kong SAR, Korea, Malaysia, the Philippines, and Singapore. Notable stage productions include The 25th Annual Putnam County Spelling Bee (Manila & Singapore), Hairspray, Rodgers & Hammerstein's Cinderella (Broadway Asia Tour 2008-2009), Dogeaters, Avenue Q (Manila & Singapore), The King & I (Broadway Asia Tour 2007), Disney's Beauty & The Beast, Baby, Urinetown, Dreamgirls, The Rocky Horror Show, Proof, Tick,Tick…Boom!,Hedwig & The Angry Inch, Jesus Christ Superstar, How I Learned To Drive, and Rent (Manila and Singapore). Concerts and TV Specials include Lea Salonga: Your Songs, Lea Salonga: The Broadway Concert, Night Of The Champions, The Prince Of Pop & The Comedy Concert Queen, Lea Salonga: Songs From Home, Erik Santos Solo At The Coliseum and Lea Salonga: Home For Christmas. He was also an Associate Director for Miss Saigon and was Hong Kong Disneyland's first Show Director opening the park in 2005. Upcoming and future projects include the Broadway bound musical Rue McClanahan's My First Five Husbands, the US National Tour of Cinderella, Xanadu and A Little Night Music in Manila and Singapore. He is the winner of two Aliw Awards (Live Entertainment Awards) for Direction.
About Atlantis Theatrical Entertainment Group
For more information about the Atlantis Theatrical Entertainment Group, please visit there Facebook Page.