5 Questions with the Creative Team Behind Roald Dahl's James and the Giant Peach
5 Questions with the Creative Team Behind Roald Dahl's James and the Giant Peach

With the recent exciting news that
Roald Dahl's James and the Giant Peach JR.
is now available for licensing, we sat down with the team behind the new musical to gain insight into the creative process and why it is a perfect show to bring to your stage. Here is what the Tony Award-nominated songwriting duo Benj Pasek and Justin Paul and bookwriter Timothy Allen Mcdonald had to say.
Q: What attracted you to Roald Dahl's James and the Giant Peach?Pasek and Paul
: Roald Dahl's James and the Giant Peach is a complex, sophisticated and sometimes scary story.  We were really excited by the idea of taking on the challenge of bringing this classic and beloved story to life for the stage.  It has amazing elements of action, adventure, fantasy, and an incredible depth of emotion.  We felt it would translate very well into a musical.
Timothy Allen McDonald
: My third grade teacher, Mrs. Spencer knew I hated reading. One day, just before the final bell rang, she handed me a copy of James and the Giant Peach and said I had to read the first page as a special homework assignment. Oh, and then she added that I would be asked to tell the entire class what happens on that first page the very next day. I kept putting off reading the stupid book, until finally it was bedtime. So I pulled out the book, turned to the first page and started reading. The first pages goes like this: "This is James Henry Trotter. James' parents were devoured by an angry rhinoceros escaped from the London Zoo. But don't feel sorry for them. Their troubles were over in a jiffy. However, for James his troubles had only just begun." (I typed that from memory by the way, that's what an indelible impression the book has had on me. I'm sure it's not verbatim, but y'all get the gist of it.) How could I not turn the page and continue reading? I did, until I finished the entire book. That night I dreamt about James' adventures and in my dreams those adventures were a musical. So you could say I've been drawn to create this show since the age of nine. By the way, in college I was diagnosed with dyslexia, but it never held me back. I think that's because I fell in love with reading thanks to Mr. Dahl.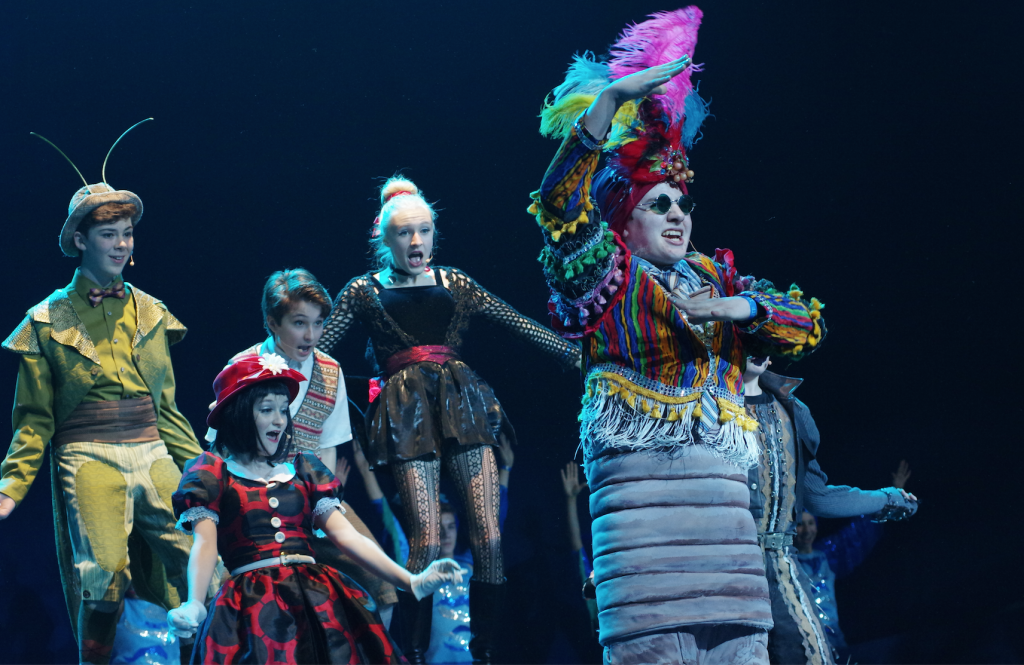 The cast of Roald Dahl's James and the Giant Peach JR. at the 2015 Junior Theater Festival.
Q:
What surprised you along the way?Pasek and Paul
: Once we got started with the writing process it was pleasantly surprising how much freedom we had to explore the story and each of the characters in such different ways stylistically. It's a wide palette we are working with because it is such a fantastical bizarre story and we have over the top aunt characters and anthropomorphized insects. It's a wacky world so we wrote it in what ever style felt best for the moment and characters. We have everything from the aunts singing in a vaudevillian style, to James as our emotional musical theater and song, the insects often sing in a big band-swing-gospil style and scat makes all these great sounds that insects make. The earthworm has to put on a show to attract the seagulls and performs a latin number. It's wide open stylistically. Once you have 6ft earthworm singing and dancing, in my opinion, you are not beholden to any rule. Then you can write what feels right for that moment. We had a chance to explore all types of music which made writing James really fun.
Timothy Allen McDonald
: How challenging it was to find the perfect collaborators. I tried several different song writers before meeting Justin and Benj. All of them were wonderfully talented, but for various reasons didn't work. And then Freddie Gershon and Lynn Ahrens called me (within an hour of each other) and told me I needed to meet this new writing team. That's when I met Justin and Benj. I asked them to write songs for three different beats of the show and to call me when they were ready for me to hear them. I was a bit surprised to get a call just a few days later saying they were ready. But then they performed the numbers for me. The first number they played was the show's opening (which was cruel of me to ask them to write.) The second song was James' ballad and to give you some sense of what I thought about it, it's still in the show. The final song they sang was Spiker and Sponge's number "Property of Spiker and Sponge" and it totally blew me away. I'm pretty sure I gave them both a huge bear hug and started jumping up and down with uncontrollable joy, because I knew I'd found the perfect collaborators.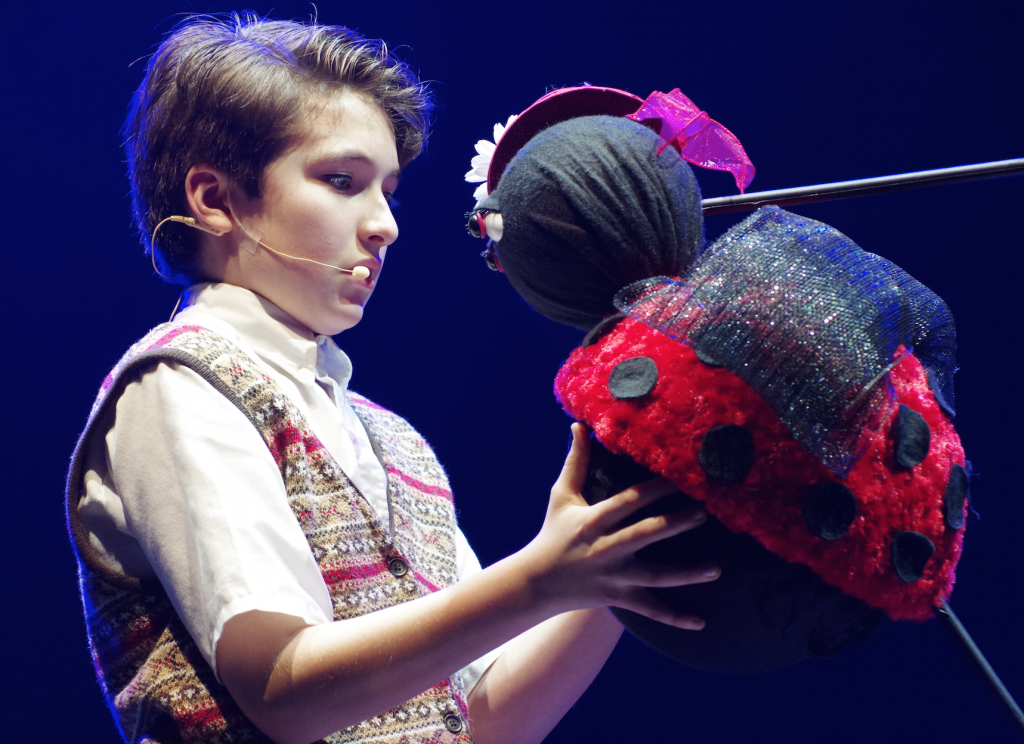 2015 Junior Theater Festival
Q:
What challenges did you face in creating this show?Pasek and Paul
: There are dark elements in the book but it would not translate well on stage to an audience, especially a family audience. We really had to think through how we were going to present all of these things.  At the heart of the story is a young boy who is an orphan who has been physically and mentally abused by his aunts.  In an earlier iteration of the show, we explored some of the darker elements of the story and ended up taking it out. James has these horribly abusive aunts that we kept but with musical theatre we are able to add humor to these characters. While they are still horrible, they are fun as vaudevillian types of characters and we've written some fun songs for them. Audiences know in the end James will prevail but having a musical aspect helps us get a funnier side to those characters. They are so over the top you have permission to laugh at them. Audiences enjoy going with these characters instead of just hating them and they end up being audience favorites.
Timothy Allen McDonald
: We initially thought the show needed to be dark, and so we wrote some pretty scary stuff. But it didn't feel right. It was too dark, too weird, too cold. So we worked to find a better balance, and that took a willingness to toss out what wasn't working and write anew. And then toss most of that out and write some more until we got it right. Another big challenge was creating the physical world of the story. There are two title characters, James and A Giant Peach. The story requires the peach to roll, fall, sink, float, fly, fall again and explode. Fortunately Linda Hartzell signed on to direct the show at Seattle Children's Theatre and she knew exactly how to make all of this happen. Linda cleverly played with all kinds of theater magic from puppets to playing with scale (sometimes the peach was tiny, sometimes it was huge) and it all worked brilliantly.
Q:
What in the finished product are you most proud of?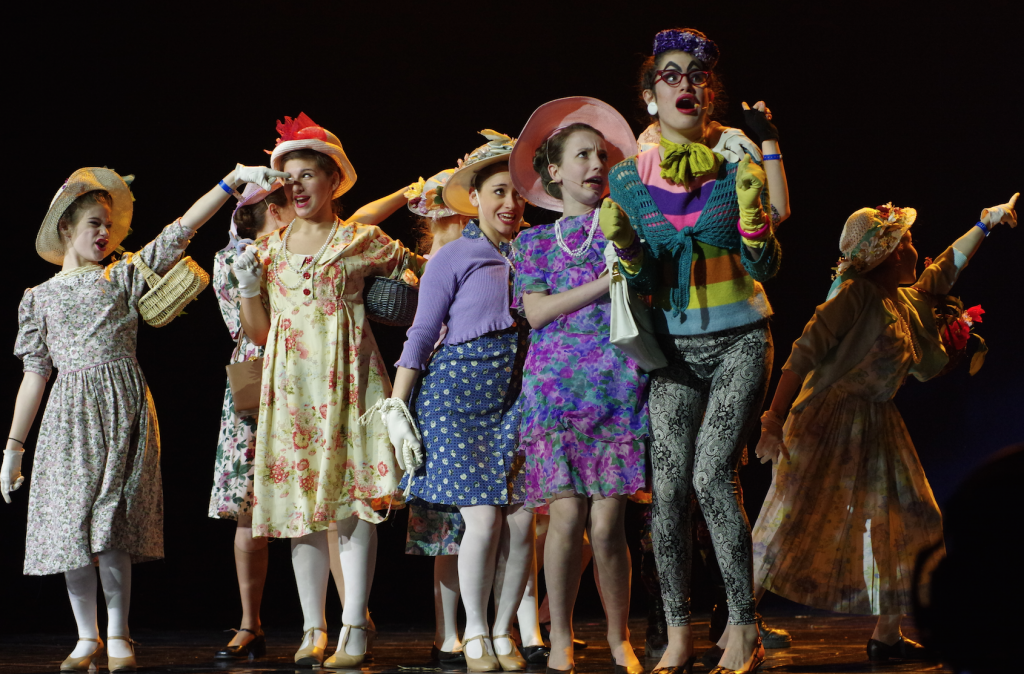 2015 Junior Theater Festival
Pasek and Paul
: The story itself is so peculiar and fascinating.  We're definitely proud of the fact that we were able to keep the essence of Dahl's book while bringing it to life in a totally new way.  Seeing on stage that we were able to incorporate the darker themes of Roald Dahl's work through humor and through the fact that we've got six-foot human beings playing earthworms and centipedes!  It's really so much fun to watch it all unfold on the stage.
Timothy Allen McDonald
: Every single bit of it. From the first phrases of the overture to the final button of the exit music. I never get tired of listening to Justin and Benj's terrific score or August Eriksmoen's brilliant orchestrations or the ultimate cast album we made with Megan Hilty, Christian Borle, Brian D'Arcy James, Jackie Hoffman, Mary Testa…oh and Luca Padovan singing Middle of a Moment?! Come on! And so many other ridiculously talented people! I've been fortunate enough to have seen several productions and what's been really cool is that our little peach of a show seems to spark fresh creativity in everyone who performs it. I've been told by so many directors how the show inspires them and that's really, rewarding to hear. Now, I know this will sound boastful, but I'm also really proud of my writing and the responses it gets from audiences. Getting a laugh is great, but having an audience gasp in horror or seeing parents wiping away tears never gets old.
Q: Why is this show a perfect choice for our customers?Pasek and Paul
: This show is perfect for MTI customers because it really does have something for everyone.  Time and time again we've seen our young and not-so-young audience members lean in and embrace the show.  It's scary in a way that keeps kids wanting to know what happens next, but not frightening, so it's perfect for families and kids of all ages.  We are so excited to share this show, and hope that everyone has as much fun producing and watching as we had writing!
Timothy Allen McDonald
: So answering this question reminds me of when I paid a visit to a very fancy perfume shop in Paris. I asked the shop girl if she might recommend a fragrance for me. And she replied "how should I know what you want to smell like." Which was both wise and hysterical. So I'll answer your question this way: Go to
JATGP.com
and
download the ultimate cast album
and give it a listen. (Welcome to your new obsession.) Next
download the promotional ShowKit
(also available at JATGP.com) and stage the opening number "Right Before Your Eyes." (Now your cast will be obsessed.)  Oh! Both are free by the way. If that doesn't convince your customers James is the perfect show for them well…have 'em call me. I can be pretty convincing… ;) All kidding aside, it's a great show and I know your customers will have a blast presenting Roald Dahl's James and the Giant Peach.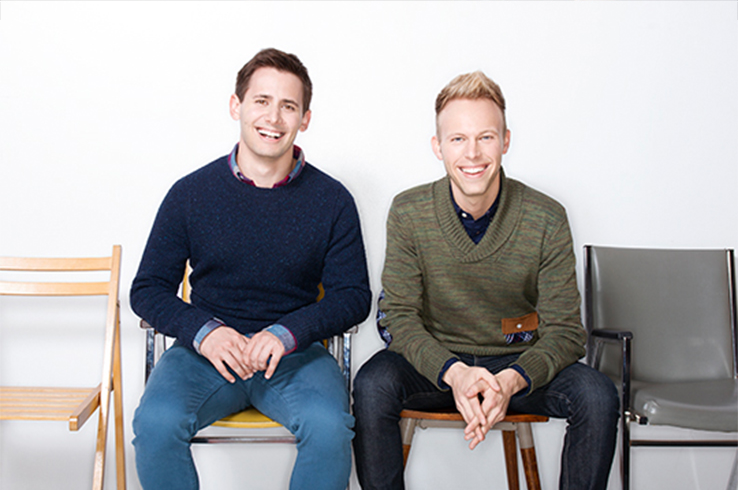 About Pasek & Paul
Benj Pasek and Justin Paul are the Tony-nominated songwriters of the critically-acclaimed and record-breaking Broadway musical A Christmas Story, The Musical (Lunt-Fontanne Theatre), which was named one of the Top 10 Shows of 2012 by Time Magazine, shared recognition as the Best Musical of 2012 in USA Today, and received Tony, Drama Desk and Outer Critics Circle nominations for Outstanding New Broadway Musical.
Pasek and Paul are also the songwriters of the Off-Broadway musical Dogfight (Second Stage Theatre), the Lucille Lortel Award-winner for Best New Musical and nominee for the Drama League and Outer Critics Circle Awards. The show enjoyed a critically-acclaimed production at London's Southwark Playhouse in summer of 2014 and was shortlisted for an Evening Standard Award for Best Musical.
Other theatre credits include Roald Dahl's James and The Giant Peach (Kennedy Center, Goodspeed Musicals, Seattle Children's Theatre) and Edges (licensed by Music Theatre International with hundreds of productions worldwide). In TV, their original songs were featured on season two of NBC's SMASH and rose to the top 25 on the iTunes Pop Charts. They have also written songs for Sesame Street (PBS) and Johnny & the Sprites (Disney Channel). Pasek and Paul created the song "Unlimited" for Old Navy's viral video and back-to-school campaign.
Current projects include: original songs for the upcoming live-action movie musical The Greatest Showman on Earth (FOX) starring Hugh Jackman and directed by Michael Gracey; original songs for Warner Bros. animated feature Tom and Jerry Return to Oz; an original stage musical with playwright Steven Levenson and director Michael Greif; a new musical for Disney Theatricals with playwright Rick Elice.
Pasek & Paul's other songwriting honors include: Richard Rodgers Award for Musical Theatre from the American Academy of Arts and Letters; Sundance Institute Fellowship; ASCAP Richard Rodgers New Horizons Award; ASCAP Songwriters Fellowship Award; Dramatists Guild Fellowship; Jonathan Larson Award; Billboard Magazine Top 5 Broadway Songwriters. Benj and Justin work actively as teachers conducting master classes at top theater programs and universities around the world. Both are graduates of the University of Michigan and members of the Dramatists Guild of America.
About Timothy Allen McDonald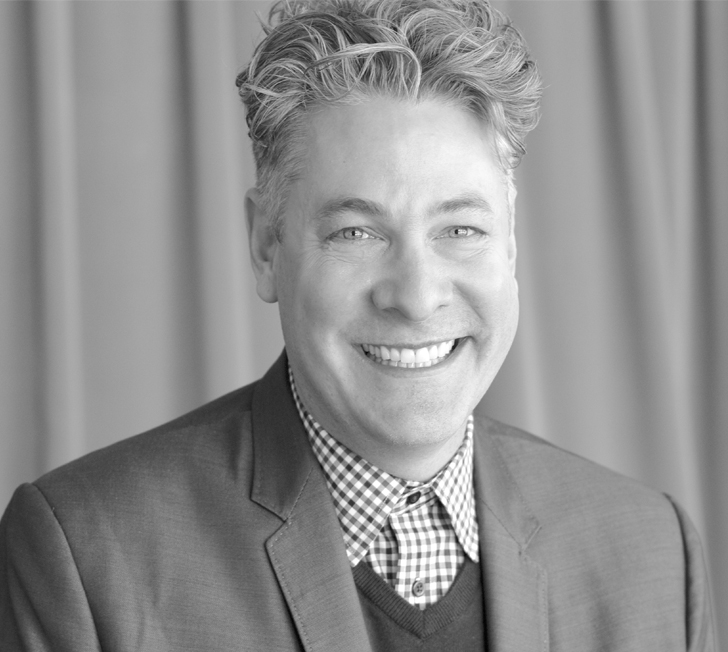 Timothy Allen McDonald is the Founder and CEO of iTheatrics, the Executive Director of the Junior Theater Festival, an award-winning playwright and director, and a leading authority and advocate on musical theater education. Since 1997, McDonald has been responsible for adapting of over 62 different musicals for performance by young people including Annie (JR. and KIDS) Disney's Beauty and the Beast JR., The Wizard of Oz Young Performer's Edition and Getting to Know…The Sound of Music. It is estimated that up to 36 million people attend one of these shows each year, which is three times the annual number of people who attend a Broadway show.
As a playwright McDonald's credits include The Musical Adventures of Flat Stanley, Roald Dahl's Willy Wonka (with Academy Award winning songwriter Leslie Bricusse), and Jim Henson's Emmet Otter's Jug-Band Christmas (with Academy Award winning songwriter Paul Williams).
Tim's directing highlights include the award winning Off-Broadway production of Dear Edwina for esteemed Broadway Producer Daryl Roth, The Phantom Tollbooth at the Kennedy Center for the Performing Arts in Washington D.C. and directing Sarah Jessica Parker in the first ever White House talent show for the President and First Lady in 2014.
McDonald is currently working with the President's Committee on Arts and the Humanities Turnaround Arts initiative to transform underperforming schools through the arts. Tim was a founder of Chico City Light Opera and is a CSUC Distinguished Alumni.
About Roald Dahl's James and the Giant Peach JR.
Roald Dahl's James And The Giant Peach
is now a musical for the whole family to enjoy! Featuring a wickedly tuneful score by the Tony Award-nominated team of Pasek and Paul (
Dogfight
and
A Christmas Story The Musical
) and a curiously quirky book by Timothy Allen McDonald (
Roald Dahl's Willy Wonka
,
The Musical Adventures Of Flat Stanley)
, critics rave James And The Giant Peach JR. is a "masterpeach!"
When James is sent by his conniving aunts to chop down their old fruit tree, he discovers a magic potion which results in a tremendous peach - and launches a journey of enormous proportions. Suddenly, James finds himself in the center of the gigantic peach among human-sized insects with equally oversized personalities, but after it falls from the tree and rolls into the ocean, the group faces hunger, sharks and plenty of disagreements. Thanks to James' quick wit and creative thinking, the residents learn to live and work together as a family. The dangerous voyage is a success, but the adventure takes a whole new twist once they land on the Empire State Building.
A delightfully offbeat adaptation of the classic Roald Dahl adventure, the creative possibilities with
James And The Giant Peach JR.
are endless. Young actors will love playing the outlandish characters and the expanded cast allows for as many performers as you can fit on your stage.