50 Years Later, Original Pippin Cast Members Look Back
50 Years Later, Original Pippin Cast Members Look Back
50 years ago, on October 23, 1972, the Broadway cast of a new musical called Pippin had parts to perform and hearts to warm on their opening night at the Imperial Theatre. For the show's composer and lyricist, Stephen Schwartz, fresh off the success of Godspell Off-Broadway, the opening marked the premiere of his first Broadway musical.
Pippin follows the journey of a young prince searching for happiness and himself. Heir to the Frankish throne, the young prince Pippin seeks it in the glories of the battlefield, the temptations of the flesh, and the intrigues of political power. In the end, though, Pippin finds that happiness lies not in extraordinary endeavors, but rather in the ordinary moments that happen every day.
Directed and choreographed by the legendary Bob Fosse, Pippin won five Tony Awards and spread a little sunshine on Broadway for 1,944 performances. Schwartz's undeniably catchy score has earned songs like "Magic to Do", "Corner of the Sky", and "Morning Glow" their place as adored musical theatre standards. Time and time again, theatre artists have returned to Pippin and its timeless story.
In February, original Broadway cast members will have magic to do in a reunion concert at 54 Below. We asked them to share their memories of Pippin 50 years after they first took the stage by storm.
"I had worked for Bob in my first Broadway show," recalled Linda Posner aka Leland Palmer (Fastrada). "My first Broadway show was a dancer in Bob Fosse's Little Me starring Sid Caesar, dancing front and center with Ross Miles in "Rich Kids Rag." Bob liked my work, and I received a couple of small featured moments in the show."
The casting call for Pippin described Fastrada, Pippin's conniving and seductive stepmother, as "Tall long, black hair, Joan Baez type." Posner's agent claimed that her reddish-brown, curly hair would take her out of the running.
"Despite the description of Fastrada in Variety, I told my agent, who insisted I was wrong for the part of Fastrada, to call Bob personally and tell him I wanted to audition anyway. He said OK. Mostly out of respect and kindness, I imagine. What he saw walk in the studio was a shock, I could tell!"
Posner wowed Fosse with her audition, belting Janis Joplin's "Piece of My Heart" and landed the role.
"When performing Fastrada, I felt more like a combination of Zazu Pitts, Molly Picon, and Gracie Allen! Great fun!"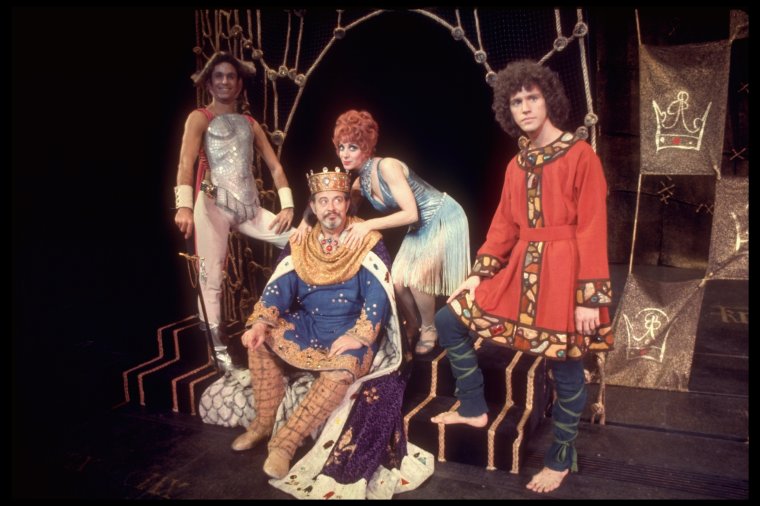 Christopher Chadman, Eric Berry, Leland Palmer, and John Rubinstein in Pippin. Photo by Martha Swope.
"[Pippin] meant Everything," wrote Ben Vereen, who won a Tony Award for his performance as Leading Player. "I worked with great artists and it became a legendary piece to the public and continues today throughout the world. I had the incredible opportunity to work with Bob Fosse, Stephen Schwartz , Roger Hirson the writer, Jules Fisher, Tony Walton, John Rubinstein, Irene Ryan, Ann Reinking, Candy Brown to name a few."
"I was the original female Swing," said Cheryl Clark. "Covering all five women vocally dancing & acting- my first Broadway audition at age 21 for Fosse! He was very fair in auditioning over 2,000 women, and he picked six of us, three of us unknown! My story is that I was on the third 1972 Pippin preview performance at the Kennedy Center - one of the women had gotten injured outside the theater! Bob Fosse even typed me a thank-you note for saving the show - it was one of the more difficult tracks of the show!"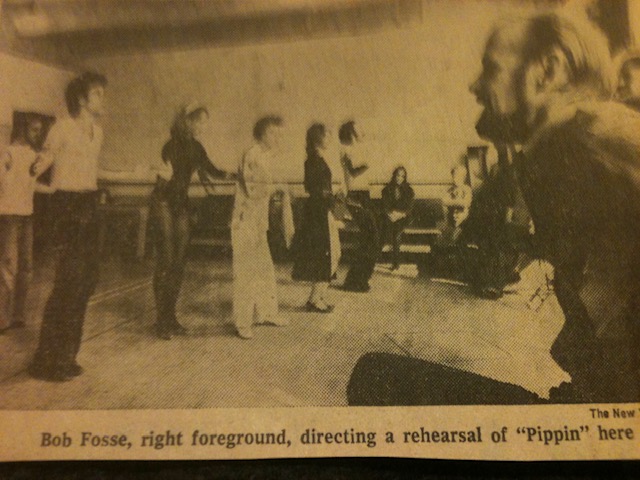 Original Broadway cast of Pippin rehearsing "Magic to Do". (New York Times) Cheryl Clark is seated on the bench. Photo courtesy of Clark.
"Fosse liked my work so much that even on opening night and with all the critics back in New York City on October 23, 1972 at the Imperial Theatre, he had me do one special number with Gene Foote called the Bolero in a scene with John Rubinstein and Jill Clayburgh!"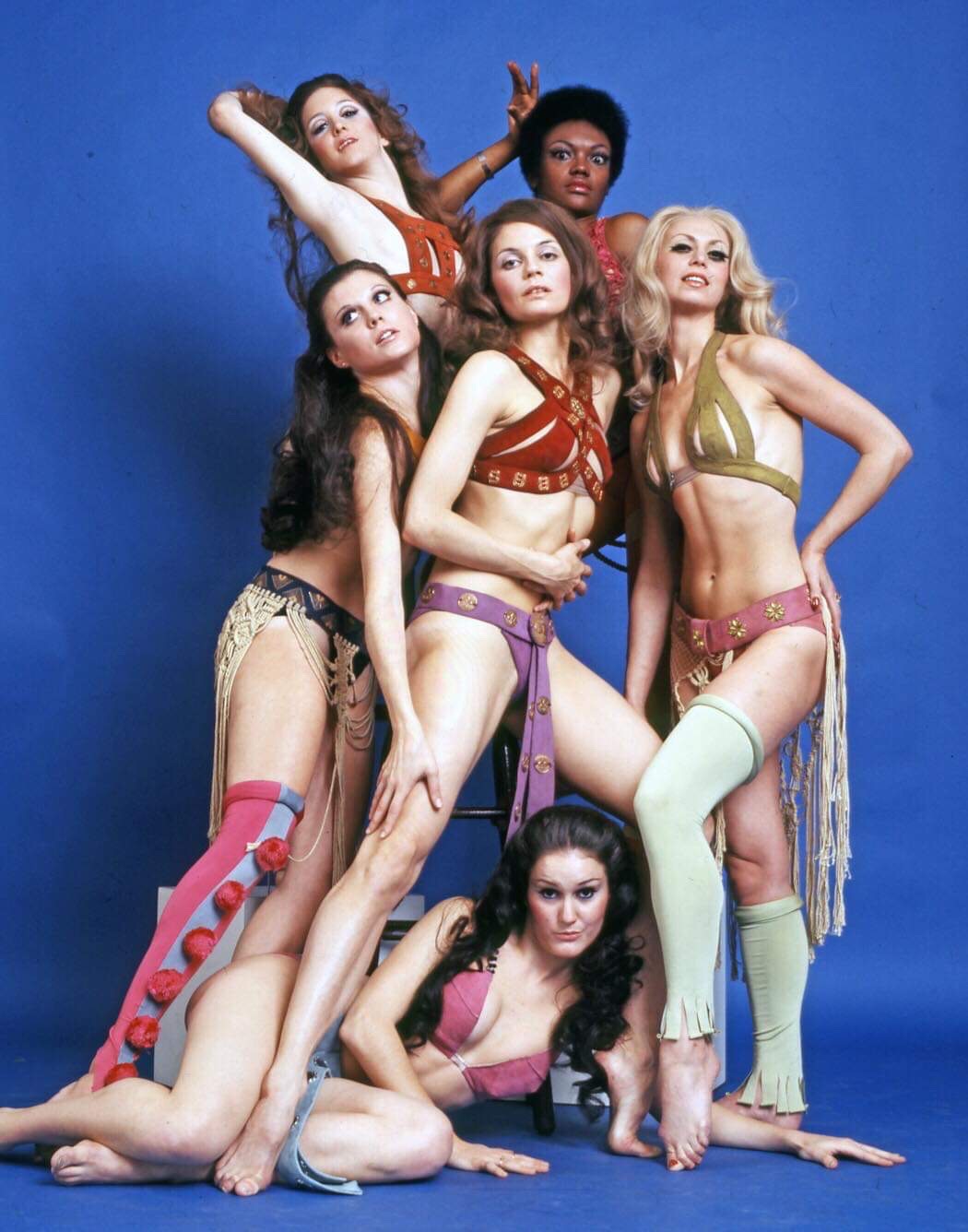 Promotional photo by Martha Swope, provided by Cheryl Clark. Clark is center on the floor.
"I loved singing the score and still do to this day," reflected Clark. "I'm most inspired by dedicating our 54 Below 50th Pippin reunion to all the angels in our cast that have passed on."
"I was the original Theo in the original Broadway production of Pippin," wrote Shane Nickerson. "I was only 8 when the show debuted on Broadway, so my memories are of feeling that we were one big family working together and I was so excited to be a part of it. One of my favorite memories happened on my birthday one year. My mother had been away for several months chaperoning my sister, Denise Nickerson, while she was in California in various acting roles. Ben Vereen came to me and told me that my mom was on the payphone in the basement, but when I went down there to answer the phone, the whole cast had assembled to sing me "Happy Birthday" with a cake and, best of all my mom was there in person! That was one of the happiest memories of my life and still brings a smile to my face when I think of it."
"I have loved Stephen Schwartz's music ever since I heard the cast album of Godspell in 1971," wrote Will McMillan (standby for Theo). "I don't remember how I came to own it, but I played that record over and over again. So I was wildly excited and nervous when - at age ten - I auditioned for a new musical being directed by Bob Fosse with songs written by Mr. Schwartz."
This new musical was - you guessed it - Pippin. McMillan auditioned with "Father and Son" by Cat Stevens. Upon being cast, he followed the show from the Kennedy Center to Broadway.
"Other than an ever-present anxiety that I might have to perform the role if Shane [Nickerson] were to become ill, I had a lot of fun backstage," recalled McMillan. "I fetched hot beverages for some of the dancers before the show began at the coffee shop across 46th street (where the stage door was located). I learned how to play chess with one of the younger stagehands. I watched endless poker games conducted by dressers, musicians and stagehands at a big table (if I am remembering correctly) behind the orchestra pit while the show was running. I became friends with the backstage hairdressers and helped brush out the many different wigs which the chorus members wore during the show. And I hung out with the wonderful animal handlers, Jack and Mary, who took care of the duck and the sheep who appeared nightly in the show. Among other duties, they had to walk the sheep up and down 46th street and along 8th avenue in order to encourage it to poop before it went onstage. The sheep liked to eat cigarette butts, which was not conducive to its health; so I would keep an eye out for them when we strolled around the theater district, chatting with surprised passersby."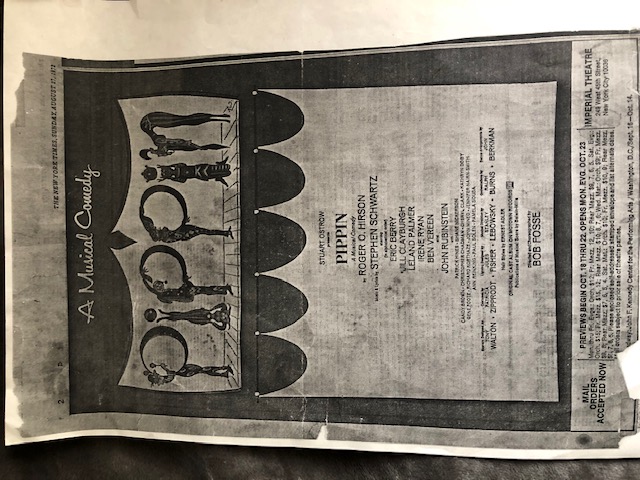 Courtesy of Cheryl Clark
"My hope for all young talent is that they be involved in the creation of a new project being led by an incredibly talented leader, sharing those duties with equally talented people," wrote Pamela Sousa (Player). "I was only 20 when I had the opportunity to be cast in Pippin. I hadn't yet developed a style or my love for acting. Bob Fosse must have seen something, and I am eternally grateful that he took me under his wing and encouraged and pushed me to fly with all of his ideas. When you trust your leader, your ability to keep exploring and creating is endless. And it was so much fun! We were a family and to this day remain a family."
Walter Willison jumped at the chance to audition for Pippin when he learned that Irene Ryan of the hit TV series The Beverly Hillbillies was in the show. Willison was cast as standby for Pippin and became very close with Ryan.
"The first day of rehearsal, the elevator doors opened to reveal Irene sitting alone in the lobby of the rehearsal studio," said Willison. "I walked up to her and said, 'I love you!' She said, 'I love you, too, honey!', gave me a big hug, and it was the beginning of a beautiful friendship that would last until her untimely passing just six months later."
On November 27, 1972, he got the call that John Rubinstein had the flu, and he was going on. The night proved to be eventful in more ways than one!
"As I was putting on my makeup, my friends Barbara Custer and Liz Spear came backstage to my dressing room to wish me luck," said Willison. "Barb said, 'Boy, when you take over a show you really take over a show!' They told me that 46th Street, in front of the Imperial Theatre, had been blocked off at both ends with policemen on horseback, sawhorses, and yellow tape. Limos and taxis had to go through a police check to get to the theater. It turned out the mayor of Moscow was attending the performance, with government escorts and the works. It was a very big deal."
"Everything was going great . . . till l I got to ['Right Track']," recalled Willison. "Pippin was barefoot and wore skintight, knitted pants, wrapped around from below the knee to ankle with straps to hold them tight. Or at least they were supposed to be. I'd never worn the costume so I didn't know to put them on, and my dresser hadn't noticed. Now, the thing with skintight knitted pants is that they tend to stretch. Without the ties they were already long, and when I started to follow Ben and do the dance he is supposed to be teaching me they caught on my foot and started getting longer. The more we danced the longer they got, the harder it was not to step on them, and I kept trying to pull them up. The audience realized what was happening and started laughing. Ben kept giving me concerned looks. (It wasn't till he came into my dressing room at half-hour the next night and asked if I wanted to rehearse the dance that I realized he didn't know what the hell was going on! He'd assumed the audience was laughing because I was screwing up the dance!) The number brought down the house, same as it always did with Ben and John, except this time along with the supportive applause there was laughter. They were as relieved as I was that I got through it! But apart for the 'Sam, You Made the Pants Too Long' incident, it was a terrific night. When I took my bow, as is customary, the cast graciously applauded the standby. Irene was standing next to me, enthusiastically leading the applause and beaming with pride."
"After the curtain came down, the Mayor of Moscow came on stage and greeted each of us," continued Willison. "When he got to Irene and me he said, 'Miss Ryan, Mr. Willison, you must come to our country and sing for us!' As I headed back to my dressing room I came face to face with Lucie Arnaz, who just happened to be in the audience that night. She introduced herself and it was once again the beginning of a beautiful friendship. Over the last 50 years we've performed together, laughed together, and cried together, and she is one of the best friends I've ever had. In 2014, Lucie invited me to her opening night on Broadway when she took over as [Berthe] in the revival of Pippin. Sitting in the fourth row on the aisle that night was a surreal experience. She had been at my first performance in Pippin on Broadway and now, forty-two years later, I was at hers."
Thank you to Cheryl Clark, Will McMillan, Shane Nickerson, Linda Posner, Pamela Sousa, Ben Vereen, and Walter Willison for sharing their stories with us! We look forward to the Pippin reunion concert at 54 Below. Learn more here. Want to learn more about the history behind Pippin? Check out "Defying Gravity" by Carole de Giere and "Magic to Do: Pippin's Fantastic, Fraught Journey to Broadway and Beyond" by Elysa Gardner. Happy 50th anniversary to Pippin! Here's to another 50 years.
Follow the fun @mtishows on Instagram, Facebook, and Twitter.