Astonishing: Enjoy a Free Read for Little Women's 15th Anniversary
Astonishing: Enjoy a Free Read for Little Women's 15th Anniversary
Christopher Columbus! 15 years ago, Little Women opened on Broadway. Starring Sutton Foster and Maureen McGovern, this musical adaptation of the classic Louisa May Alcott novel tells the story of the four March sisters - Jo, Meg, Beth, and Amy. While each being different in temperment and aspirations, they find their own destinies while holding together as a family during the Civil War.
"Since the first publication of Little Women in two volumes, in 1868 and 1869, Louisa May Alcott's tale of the March family gripped readers' hearts and souls with its depth of understanding of family, love, and the need for every person to realize themselves fully," says lyricist Mindi Dickstein. "When we set out to adapt the novel for Broadway, we had in mind to not only capture the novel, but also our own times and the life of Alcott herself, a woman ahead of hers."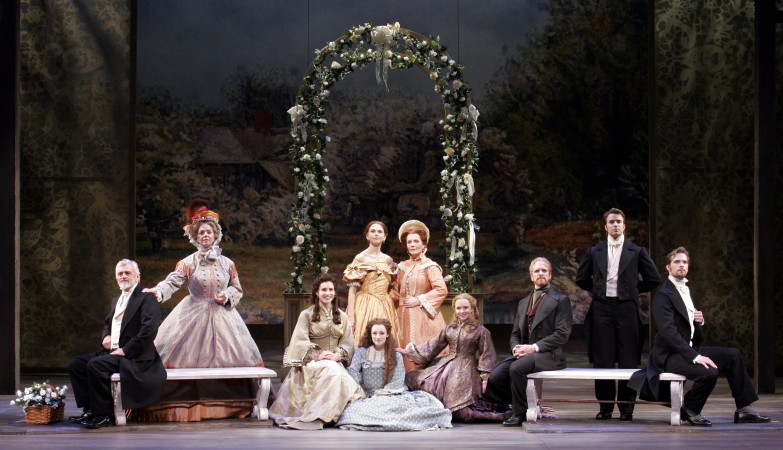 The original Broadway cast of Little Women. (Photo: Joan Marcus)
 "I am so proud by my long association with Little Women. I've watched it emerge from a 50-minute play for TheaterWorks USA to a magnificent Broadway musical," remarks librettist Allan Knee. "I've watched it develop over the years in new and exciting productions all over the country. It has been a joy to travel from state to state to see a show that so many, young and old alike, love and perform."
The show's standout number "Astonishing" has been cemented as an enduring favorite of fans. 
Dickstein has recounted "all the countless young men and women who have told me they sing "Astonishing" to summon their own inner strength, or who have the lyrics written on their bedroom walls (or on their bodies!) for inspiration."
Knee reflects: "In many ways Little Women - now having its 15th anniversary - is more current and meaningful than ever: a show about family, rebellion, struggle, loss and finally reunion, love and community."
Read the script for free!
Follow the fun @mtishows on Instagram, Facebook, and Twitter.