Back on (Off) Broadway: AVENUE Q
Back on (Off) Broadway: AVENUE Q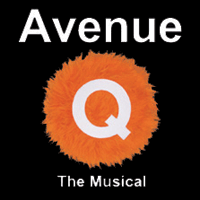 During the final performance of
AVENUE Q
on September 13th, producer Kevin McCollum announced after running for more than six years at the John Golden Theatre, the Tony Award-winning show will find a new home at New World Stages. Starting October 9th, Princeton and the gang will play to a 499-seat house just around the corner from their original digs in this unprecedented - but brilliant - move.
Fans of the show couldn't be more thrilled and many consider the move to New World Stages the best-kept secret on Broadway. For the show's authors, composer/lyricists Robert Lopez and Jeff Marx and bookwriter Jeff Whitty, such a savvy step is right up their alley.
Winner of the Tony Award for Best Musical, Best Book, and Best Original Score, AVENUE Q
shows no sign of stopping as audience members return again and again to share an evening with their favorite neighbors. For those who have yet to see this exceptionally smart, funny, creative charmer, fear not: The run may be over, but only for now!
For more information or to license the show, visit the
AVENUE Q show page
. To click with other fans or share photos or stories, visit
AVENUE Q on MTI ShowSpace
.