Bet Your Bottom Dollar: ANNIE National Tour Ends - Wider Licensing Availability
Bet Your Bottom Dollar: ANNIE National Tour Ends - Wider Licensing Availability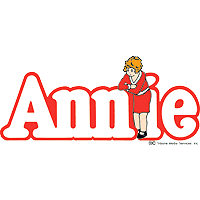 It's been roughly ten years since the ANNIE national tour first started spreading its message of optimism and family throughout the country, but now it's coming to a close.  Everyone's favorite plucky orphan can still bring her infectious joy to a theatre near you, however: the tour's ending lifts many of the geographical restrictions on obtaining the rights. There's no better time to welcome Annie, her friends at the orphanage, and of course, her dog Sandy into your life.
In this video, MTI staff discusses just what it is that makes ANNIE such a special, feel-good show:
What's interesting about Annie as a character is that, despite her tragic story, she is in fact the most responsible and mature child in the orphanage.  When we first see Annie, it's when she rushes in to console a crying child, and she uses her own loneliness to cheer up the little girl.  "Annie...read me your note," the girl pleads.  Annie's retelling the story of how her parents left her as a baby with nothing but a locket and a note promising their return gives the other orphans hope, even as they remain a little jealous that Annie's parents might come back; they have no such hope.  It's as though Annie's link to her parents gives her a kind of parental role with the other orphans.  Even at three in the morning, Annie takes care of the children.  Aside from calming them and helping them get back to sleep, Annie has been up at such a late hour, cleaning.  Within the first few minutes, it's clear that Annie takes more care of the other children than Miss Hannigan does.  Annie's premature role as a caregiver therefore makes her life with Mr. Warbucks seem even more deserved; after years of taking care of other orphans, it's about time somebody took care of her.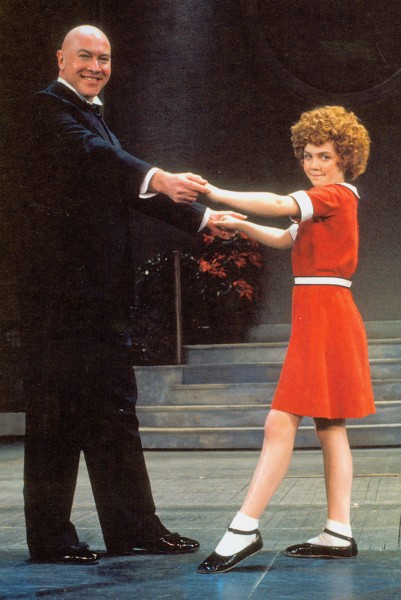 Reid Shelton and Andrea McArdle
Click
here
to learn more about the ANNIE tour. To license ANNIE, check out its
MTI show page
. Discuss ANNIE and view production photos on its MTI ShowSpace page.