Bridgeport Roosevelt School to Perfom Disney's JUNGLE BOOK KIDS with Support of Turnaround Arts and the President's Committee on the Arts and the Humanities
Bridgeport Roosevelt School to Perfom Disney's JUNGLE BOOK KIDS with Support of Turnaround Arts and the President's Committee on the Arts and the Humanities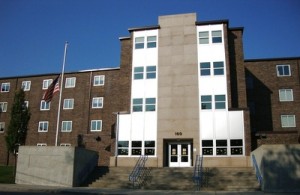 Funders Myrna and Freddie Gershon Support the Program to Transform the School
Once the lowest performing school in the State of Connecticut, Roosevelt is one of eight schools around the country turning itself around through the arts. Roosevelt School was selected last April to be part of Turnaround Arts, an initiative of the President's Committee on the Arts and the Humanities of which First Lady Michelle Obama is Honorary Chair. Thanks to the generosity of a very special donor, Roosevelt's accomplishments will be showcased this week in a musical theater production.
The program was made possible by
Freddie and Myrna Gershon
who are partners in
Music Theatre International (MTI)
. The Gershon subsidy and their first hand knowledge of how to create a special skills team on short notice using MTI's materials, resulted in them bringing in MTI's long time trusted colleagues from
iTheatrics
, who Gershon says, "Is America's finest group of professionals to train teachers and students with sustainable theater skills in a compressed time. They were sent in on a mission with military precision to embark upon and succeed in a daunting challenge."  The fruits of their efforts will be presented this week with performances of
Disney's JUNGLE BOOK KIDS
, part of the
MTI Broadway Junior Collection®
, which provides 30 minute musicals for performance by elementary school children and 60 minute musicals for performance by middle school children.  The program has involved students throughout the school both on and off stage with music, theater and arts classes actively involved in all aspects of the production from performing to scenery design and production.
In 2008, Roosevelt was one of the most troubled schools in the state.  It had over 1,000 students enrolled K-8 and was one of the largest elementary schools in Connecticut. Students lagged significantly behind district and state averages in testing, especially in grades three through eight. In 6th grade, 90% of students were not reading at grade level; in 7th grade, more than 80% of students were not proficient in either reading or math. Behavioral issues and poor attendance were cited as major obstacles to school achievement. In 2010, under the weight of student overload, poor leadership, lack of resources and a building in desperate need of repair, Roosevelt School was reduced in size and slated for closure.
Although the school was not serving its students, many people felt that it was the only point of stability in the lives of their children and of the community—Bridgeport's South End, an area that struggles with high rates of poverty and unemployment. In an act of desperation, more than 100 parents, grandparents and guardians turned out for a community meeting to insist that Roosevelt be saved, with signs and protests. Their concerted action prevented the school from closing.
In 2011, Roosevelt was awarded a School Improvement Grant (SIG) and began its first year of implementing an arts-themed school with an emphasis on interdisciplinary collaboration. Principal Tania Kelley, formerly the Director of Performing Arts for the Bridgeport Public School District, was hired to lead the school's turnaround effort. Principal Kelley believes fervently in arts education as a means for engagement and achievement. Her core mission is to infuse content area instruction with the arts, paired with rigorous and engaging arts classes, and to implement lesson plans matched to the unique learning styles of her students.  A full time band teacher has started a band for the first time in 17 years.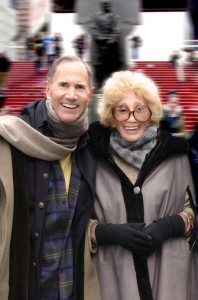 Principal Kelley has likened the Turnaround Arts opportunity to a shot of adrenaline for her whole community.  She sees Turnaround Arts as an immediate opportunity to boost student engagement and to enhance the culture and climate of the school through the arts. Roosevelt staff and visiting artists are excited to share their particular expertise and learn how to integrate the arts into other subject areas to boost student achievement. The Turnaround Arts initiative will help Roosevelt implement teacher training and budget for arts educators and programming, as well as provide assistance connecting with community partnerships to help make Principal Kelley's vision a reality.
World famous visual artist Chuck Close, who has adopted the school for two years through this initiative, has also been involved.
Freddie and Myrna Gershon and members of the President's Committee on the Arts and the Humanities will attend the opening performance which is on June 14th at 10 a.m.
Media invited to attend the dress rehearsal and performances:
Wednesday, June 12th - Dress rehearsal @ 3 PM
Tickets available to the public for performances on:
Friday, June 14, 2013 @ 6 PM
Saturday, June 15, 2013 @ 2 PM
Tickets:
$3 Adults / $1 Children / $10 Family of 6+
Reserved tickets can be purchased by going to or calling the school office at 203-275-2102.
Location:
Roosevelt School Gymnasium
160 Iranistan Avenue, Bridgeport, CT