Brisa's Pieces: A 5,6,7,8...The numbers are in!
Brisa's Pieces: A 5,6,7,8...The numbers are in!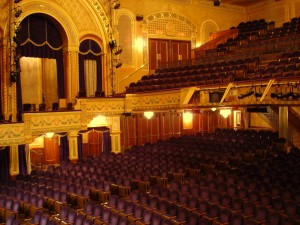 Are you a huge theater fan? Well, you're not alone. In fact, far from it. Tis the season when the reports come out from the fabulous research departments at organizations like Theater Communications Group and The Broadway League.
Curious what you and your theater going colleagues were up to last year?
Without further ado...
There were sixty million butts in seats in 2011.
I use the term "butts in seats" (pardon my French) because we can assume that number includes repeat customers. In fact, I personally account for probably 100 of those 60 million.
That 60,000,000 includes Broadway, non-profit theaters, and national tours. That's equivalent to 20% of the entire US population. Or the same as if every single person in California and New York attended a theater production in one year (thanks Wikipedia). Not too shabby, huh?
Want to be really wowed?
Those theater goers spent a whopping $3 billion dollars on theater tickets.
That's the equivalent of every US resident spending $10 at the theater or in this case, 60 million theater goers spending approximately $50 per ticket. It's also the same, by the way, as if all those theater goers banded together and built 3 houses like
THIS
.  But I digress.
Believe it or not, theater attendance is actually going down. These impressive figures were even more eye-popping a few years ago. Are you going to sit idly by and watch our numbers dwindle? I hope not!

In fact, I recommend that we all add a new item to our new year's resolutions list: more butts in seats! If we do our job right, we may even be able to accomplish
THIS
exciting goal.
Perhaps we should start an informal competition... As we embark into 2013, we can each keep track of how many theater events we attend and how many people we bring with us. This time next year we can compare notes and see if we've done anything to start moving those stats I mentioned above in the right direction!
Who's with me?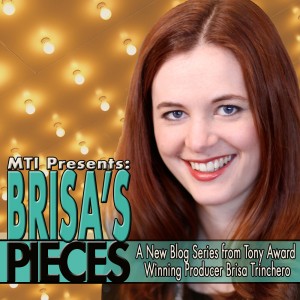 You can reach Brisa via MTIShowspace or on twitter: @brisatrinchero. I also blog about the art and business of new musicals at
www.makemusicals.com
. I look forward to hearing from you!