Brisa's Pieces: Breaking News From Fiorello
Brisa's Pieces: Breaking News From Fiorello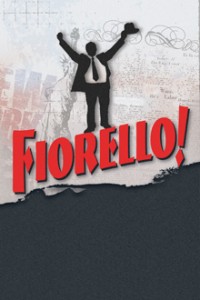 It must be
FIORELLO!
week here on the MTI blog. This wonderful show is in the public eye again because it is receiving a star studded revival as part of New York City Center's Encores Series. In fact, it is the first show the Encore Series has ever featured twice!
However, there's going to be something a little different about this version... Peter Filichia's excellent
article
about the show this week is a fantastic read that delves into the show's luminous history and brilliant nuances. However, I have some breaking news.
That's right, breaking news about a musical that debuted in 1959.
A few of us who are close to Encores received a special treat at a sneak peek of the upcoming
FIORELLO!
revival. Encore's artistic director, Jack Viertel, was introducing us to some of the cast who were on hand to perform a few selections. Though they had just started rehearsal that very same day, these pros already knew their scores inside and out.
I was expecting to hear one of the many wonderful songs from the show, maybe "Politics & Poker," or "Little Tin Box." But what I heard instead was a brand new song for the show. Yes, you read that right. A new song.
The story goes like this. Jerry Bock and Sheldon Harnick, the show's prominent writers, apparently didn't agree on one particular moment in the show. Harnick thought there needed to be an extra song and Bock didn't. It could have been because, as
Filichia
surmises, they originally intended to cast an actor in the role of Fiorello who was not known for his singing and didn't want to force him into a dramatic ballad at a key emotional moment in the show.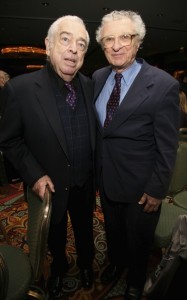 Needless to say, the show opened to critical acclaim (without the song) and
FIORELLO!
went on to win the Tony for Best Musical and even the coveted Pulitzer Prize for drama.
Rumor has it, even after the show's wild success, Harnick was known to say to his long time collaborator, "why don't we put that song in now?" Apparently, Jerry Bock said something like: "We won a Pulitzer! Leave it alone."
I can't help but wonder if what Jerry actually said was, "Over my dead body." Because, sadly, Jerry Bock died just over a year ago at the age of 81. And I'm sure the loss was felt particularly strongly by his long time writing partner, Sheldon Harnick.
However, when it came time for Encore's to mount this upcoming revival of
FIORELLO!
, guess what title character will be singing a new song by Sheldon Harnick?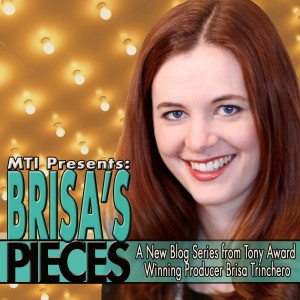 Read all of Brisa's Pieces
here
.
You can reach Brisa via MTIShowspace or on twitter: @brisatrinchero. I also blog about the art and business of new musicals at
www.makemusicals.com
. I look forward to hearing from you!