Brisa's Pieces: Broadway's version of "bring your child to work day!"
Brisa's Pieces: Broadway's version of "bring your child to work day!"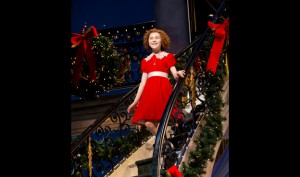 The singing, dancing, ever optimistic red head is back on Broadway. A new revival of
ANNIE
opened last Thursday night and I was on hand for the opening night festivities!
In a lot of ways,
ANNIE
's opening night was your standard star-studded Broadway affair. A glittering array of guests dressed to the nines, paparazzi, celebrities, press, investors and the creatives who brought the show to life.
However, there was one major difference at this particular opening night. The "who's who" of Broadway were out in full force, but this time they weren't with their usual elegant dates. They were with... their kids!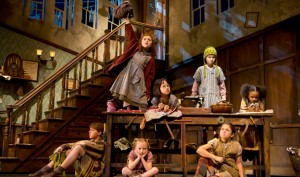 It felt like the Broadway edition of bring your child to work day. And the effects of this was more than just bringing down the average age - it also brought up the enthusiasm and awe that live theater is famous for inspiring!
After the show, everyone poured out through Times Square to the
ANNIE
opening night party. These soirees are quite the festive events but they are not all fun games. In fact, these parties are a key opportunity for producers, actors, theater owners, and designers to get in the room with each other for networking and moving deals forward.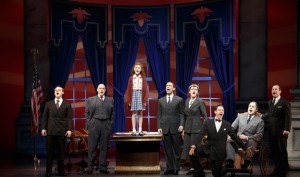 At the
ANNIE
party, however, it felt like the Broadway machine took the night off! The usual political and social hierarchies were gone as the children were blithely unaware of the silly rules that naturally govern VIP events. Not to mention, it's hard to close a business deal at the bar when you have a ten year old in a party dress tugging your sleeve.
Just like in the musical, when little orphan Annie reminds President Roosevelt and his cabinet that optimism rules the day and "the sun will come out tomorrow", so, too, did a room brimming with starry eyed children, remind us all of why we all got into show business in the first place.