Brisa's Pieces: Getting Creative With Win-Win Corporate Partnerships
Brisa's Pieces: Getting Creative With Win-Win Corporate Partnerships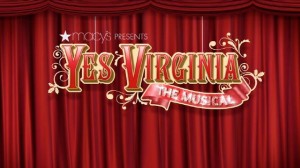 Tis the season for shopping and holiday musicals. Or, in the case of
YES, VIRGINIA THE MUSICAL
... the combination of the two!
In case you missed it,
YES, VIRGINIA
is a brand new musical that Macy's created to build their holiday brand through...our nearest and dearest art form... musical theater!
I'm raising a glass of holiday to cheer to Macy's and eagerly awaiting the opportunity to see a local production this holiday season. However, you don't have to be Macy's to jump on the "brand partnership" band wagon.
In fact, just as the film industry has found success and lucrative partnerships through product placement and brand partnership, so too can musical theater benefit from these opportunities.
Broadway is already doing this with great success. When I was working on CATCH ME IF YOU CAN, which has a big "jet set" dance number, Jet Blue jumped on board as a partner.
ANNIE
partnered with Pedigree dog food. You get the idea.
Regional theaters often focus on long term year-over-year sponsorships, but don't miss an opportunity to find short term brand partners for an individual production.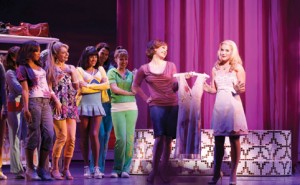 There are lots of opportunities for specific creative brand partnerships ...
DAMN YANKEES
: partner with a sporting goods retailers or your local MLB team
DIRTY ROTTEN SCOUNDRELS
: partner with a jewelry store
WEDDING SINGER
or
LEGALLY BLONDE
: these shows actually have scenes in a mall which provides the perfect opportunity for product placement in signage and shopping bags
We're an industry of creative people and the fun brand partnership possibilities are endless.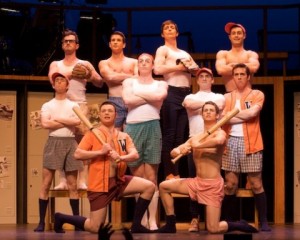 Often a specific brand partnership is an easier sell to a new corporate partner and it gets them in the door at your theater. If they have a great experience with your company, they may just stay on board for future seasons - with or without the specific brand partnership.
Corporate partners love the unique opportunity for marketing and you'll love their support: the very definition of a win-win.
Have you seen examples of fun show-specific brand partnerships? Comment below!