Brisa's Pieces: How The Regional Theater Tony Award Could Be Yours
Brisa's Pieces: How The Regional Theater Tony Award Could Be Yours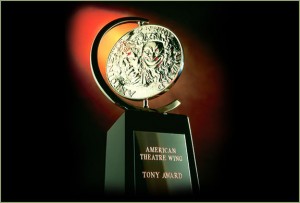 Theater companies around the country often ask me: how does a theater company get awarded the Regional Tony Award? Well, I did some sleuthing and here's how it works.
Unlike the rest of the Tony Awards, which are given out annually by the American Theater Wing in partnership with The Broadway League, the Regional Theater award goes through a different selection process. The Regional Theater Tony is actually recommended to the selection committee by an entirely different organization: the
American Theater Critics Association
(ATCA).
In fact, just this week the ATCA website sent out the call to members seeking nominations for the 2013 Regional Theater Tony Award nominations. You can read the details and past winners
here
.
The official language in the American Theater Wing's regulations is as follows:
The Tony Awards Administration Committee may, in its discretion, give a "TonyAward" to a regional theatre company upon the recommendation of the American TheatreCritics Association (referred to herein as "ATCA") or another organization chosen by the TonyAwards Administration Committee, which organization shall apply objective and fair standards todetermine that such regional theatre company has displayed a continuous level of artisticachievement contributing to the growth of theatre nationally. ATCA must provide in writing tothe Tony Awards Administration Committee, in care of the Tony Administrator, a singlerecommendation, stating the reasons for its recommendation. No regional theatre company thathas previously received the Tony Award in this category may receive this Tony Award again,unless there has been a change in the artistic leadership of such theatre since it last receivedsuch award and unless the new artistic leadership has been in place at such theatre for at leastfive years.
You can read the full Tony Award rule book
here
, in case you're interested!
So how do you get awarded this rare honor? Your best bet is to build a relationship with your local theater critic. Find out if they are an ATCA member and see if they will nominate you.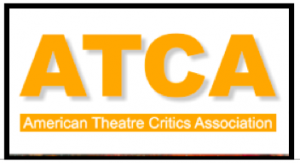 I've spoken with a few of my colleagues who have been recipients of the award. They say that you'll need a significant compilation of excellent reviews from past years, as well as some national press coverage. So if that sounds like you, get in touch with your local critic today!
If not, now you know what to work toward over the next few years if you want to hold that special piece of Broadway hardware in your hand someday. From my travels seeing theater around the country, I know there are a lot of very worthy candidates.
Break a leg!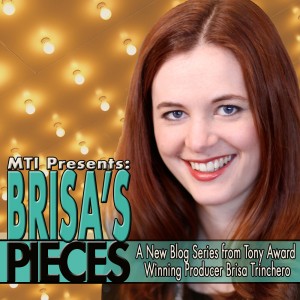 Read all of Brisa's articles.
You can reach Brisa via MTIShowspace or on twitter: @brisatrinchero. I also blog about the art and business of new musicals at
www.makemusicals.com
. I look forward to hearing from you!