Broadway Welcomes Eight Exceptional Teachers to the Eighth Annual 'Freddie G Fellowship' class of 2017
Broadway Welcomes Eight Exceptional Teachers to the Eighth Annual 'Freddie G Fellowship' class of 2017
Jeff Calhoun, Christopher Gattelli, Kristen Blodgette, Ken Billington and Matt Kraus to work with the Freddie G Teachers.
Eight outstanding educators from schools and performing arts centers around the U.S., and, for the first year, Australia, will work one-on-one with Broadway greats at the 8th Annual FREDDIE G FELLOWSHIP July 12th - 15th.  The event has once again been underwritten by Myrna and Freddie ("G") Gershon, Chairman and CEO of leading theatrical licensor Music Theatre International (MTI).  The four days of classes and activities honor instructors and teachers who are working to make a difference for their students and communities through the process of staging musical theatre productions in their schools and educational theatre groups.  In addition to the all-expense paid visit to the New York Experience, each of the teachers' schools receives $5,000 from Freddie and Myrna. The teachers are empowered to choose the manner in which their respective school's theatre program can best utilize the funds.
This year, teachers will attend special master classes led by Tony Honor® winning director and choreographer, Jeff Calhoun, musical director and conductor, Kristen Blodgette, Tony Award® winning director, choreographer and actor Christopher Gattelli, Tony Award® winning lighting designer, Ken Billington, and Broadway sound designer Matt Kraus. They join the tradition of Broadway professionals who have given workshops and joined the Freddie G winners in prior years (including Stephen Schwartz, Jeanine Tesori, Warren Carlyle, Baayork Lee, Chad Beguelin, Nell Benjamin and Laurence O'Keefe, among others). Additionally, there will be surprise appearances by Broadway greats. Past Freddie G surprise guests have included Stephen Sondheim, Bobby and Kristen Lopez, Lynn Ahrens and Stephen Flaherty, Benj Pasek and Justin Paul, and Bernadette Peters.
"The four days will fully engage the winning teachers in the Broadway musical theatre world and provide one-of-a-kind learning opportunities for them to take back to their schools, students and communities," says Gershon.  "These teachers perform inspiring work with limited financial resources.  We want to give them the opportunity to live the Broadway experience and interact with qualified professionals to reward them for all they do to introduce the next generations to live theatre and simultaneously enhance their knowledge, skills and experience."
Dozens of educators attending the 2017 annual Junior Theater Festival in Atlanta and the Junior Theater West Festival in Sacramento with thousands of attendees, applied for the program, and eight in total were selected (a full list follows).  The educators will participate in dynamic, hands-on master classes with some of Broadway's leading choreographers, directors, producers, actors and designers.  They will be immersed in Broadway, will attend a current hit show and then take a backstage tour, observe a developmental workshop performance of Matilda Junior, and experience Broadway as theatre insiders…giving their feedback to the developmental process from their P.O.V.
"Without teachers, there is no Broadway Junior. Myrna and I feel strongly about our personally investing in teachers and immersing them in experiential skills they can take home and utilize to guide their students and pass on to other teachers," added Gershon.  "It's crucial we keep live theatre thriving in this country by working with both educators and children," said Myrna. "We believe that teachers should be honored and appreciated. Our future is in their hands."
The Junior Theater Festival is the world's largest musical theatre festival dedicated to educational musical theatre groups that work with elementary and middle school students. Over 5800 attendees were in Atlanta in 2017. This year's title sponsors were Music Theatre International, Disney Theatrical Group, and Playbill®.
Following are the eight teachers attending the 8th Annual Freddie G Fellowship:
Bridget Burrows — Porter Ridge Middle School — Monroe, NC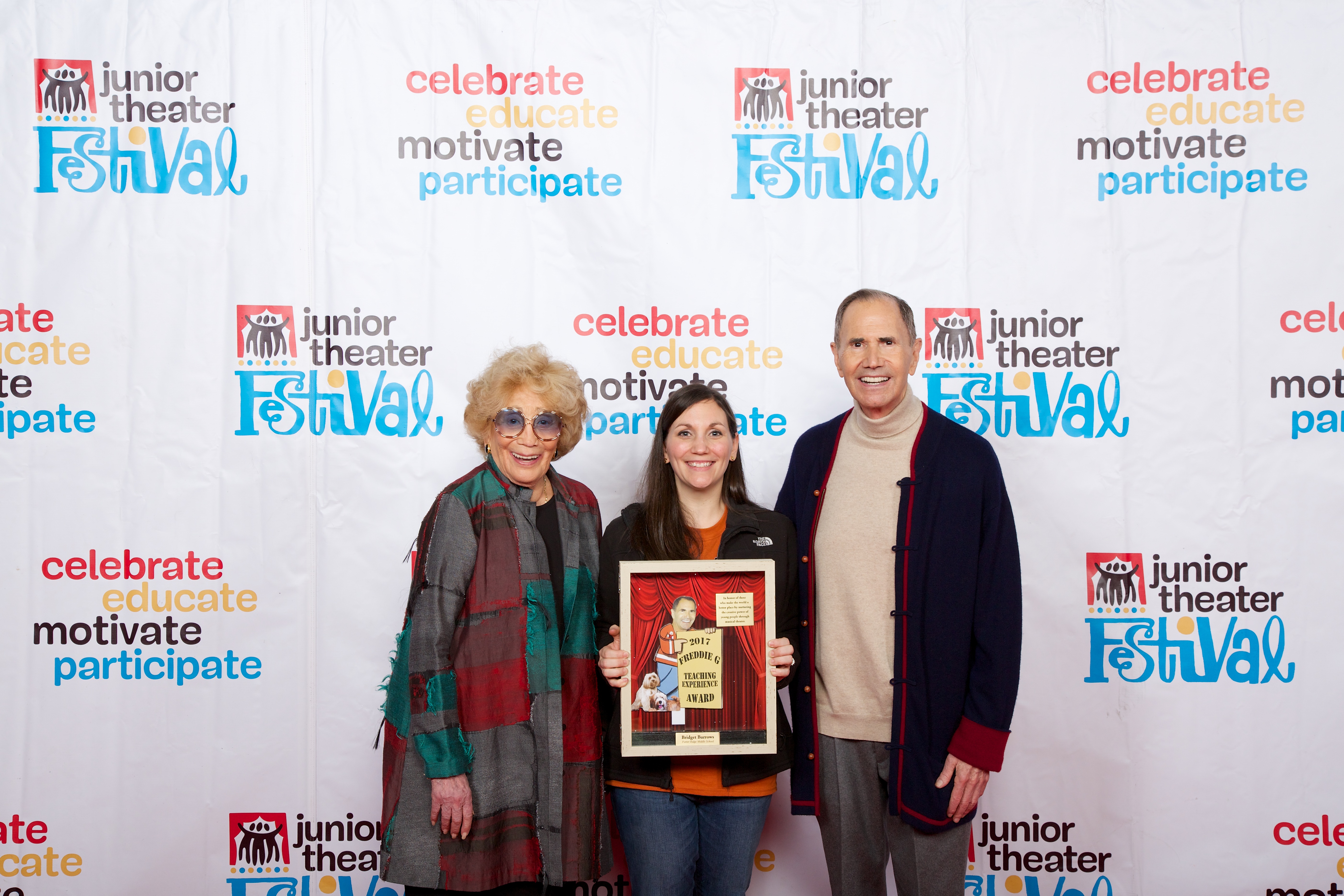 About Porter Ridge
Porter Ridge Middle School Musical Theater program is in its third year of existence. In this short amount of time, our school has developed a high standard of musicianship and dedication to the performing arts. We are a group of 6th- to 8th-grade students who create our characters, costumes and choreography in-house. The PRMS Musical Theater students have a lot of pride for the work they put into the program. They look forward to continuing to grow as musicians and to helping tell their stories through musical theater.
About Bridget
I am in my 9th year of teaching music education. Musical theatre was something that I really began to notice when I was in my second year of teaching after I attended a musical theatre workshop with folks from iTheatrics in downtown Charlotte, NC. Since then, I have directed and produced several musical productions in my community, working with students ranging from 3rd to12th grade. I believe there is nothing better than encouraging students to trust their abilities, to help them believe that the sky is the limit. I know that being a part of musicals has shaped me into the educator that I always wanted to be — because of musical theater, "I have been changed for good".
Angelo Cerniglia — St. Francis High School — Atlanta, GA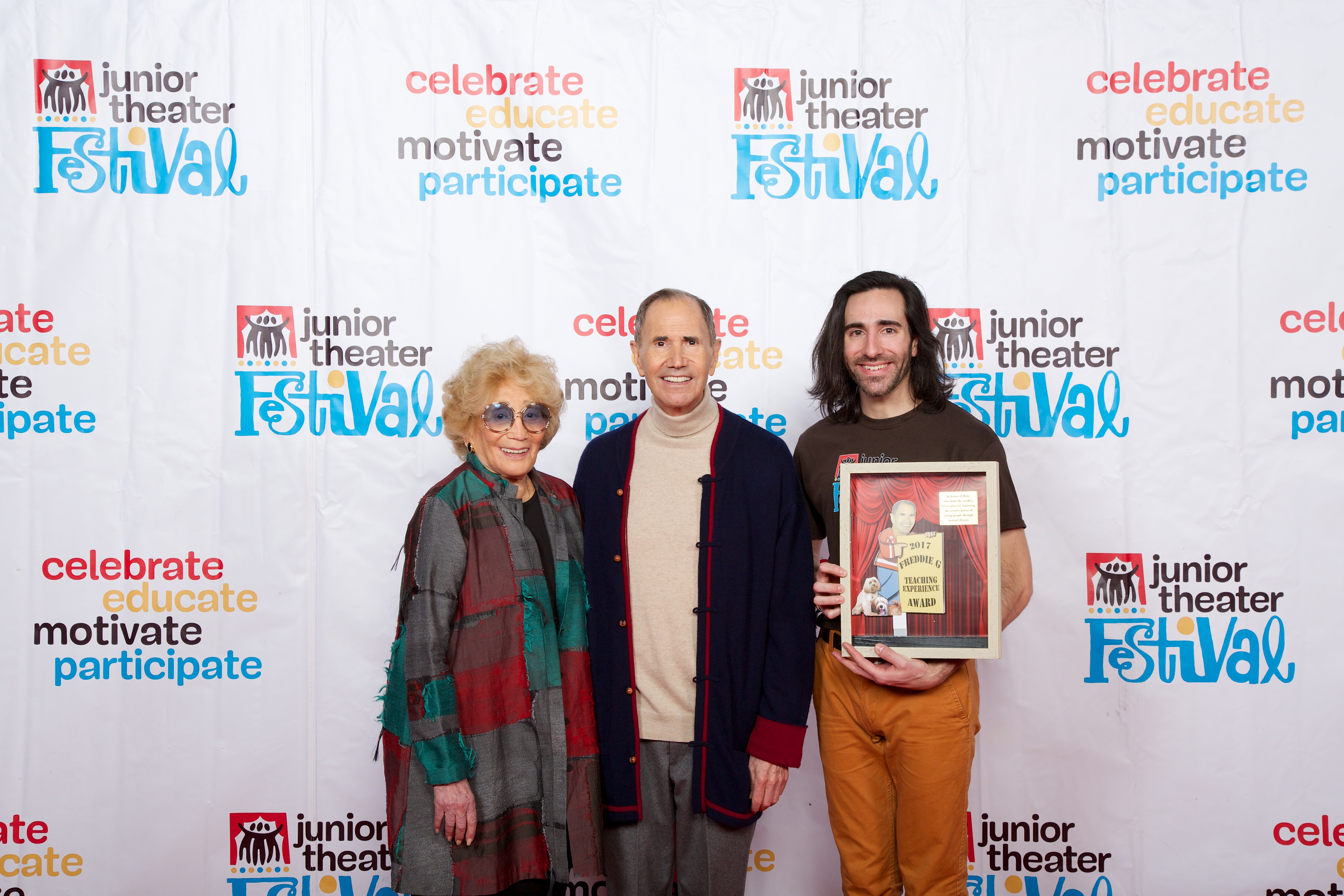 About St. Francis High School
Angelo recently was the performing arts chair at Hilton Head Island Elementary School for the Creative Arts, but has moved on to a new job title as the Performing Arts Director at St. Francis High School in Atlanta, GA. For the last 21 years, the school has primarily done non-musical performances and Angelo is now tasked with building a love and respect of musicals into the students while deepening their knowledge of theatre. 
About Angelo
Angelo graduated from Shenandoah Conservatory, and started off performing because of the lack of theatre educator jobs available at that time. He mostly performed in the LORT circuit until he found a home at Riverside Children's Theatre, where he taught in their extensive education program for a number of years before moving to the Hilton Head Island Elementary School. He has the opportunity to work with many talented youth and theatre educators during his 9 years as a theatre educator, which includes bringing students to JTF. He recently graduated with his Master's degree in Arts Education from Lesley University. 
Amber Dyson — Bay Area Children's Theatre — Concord, CA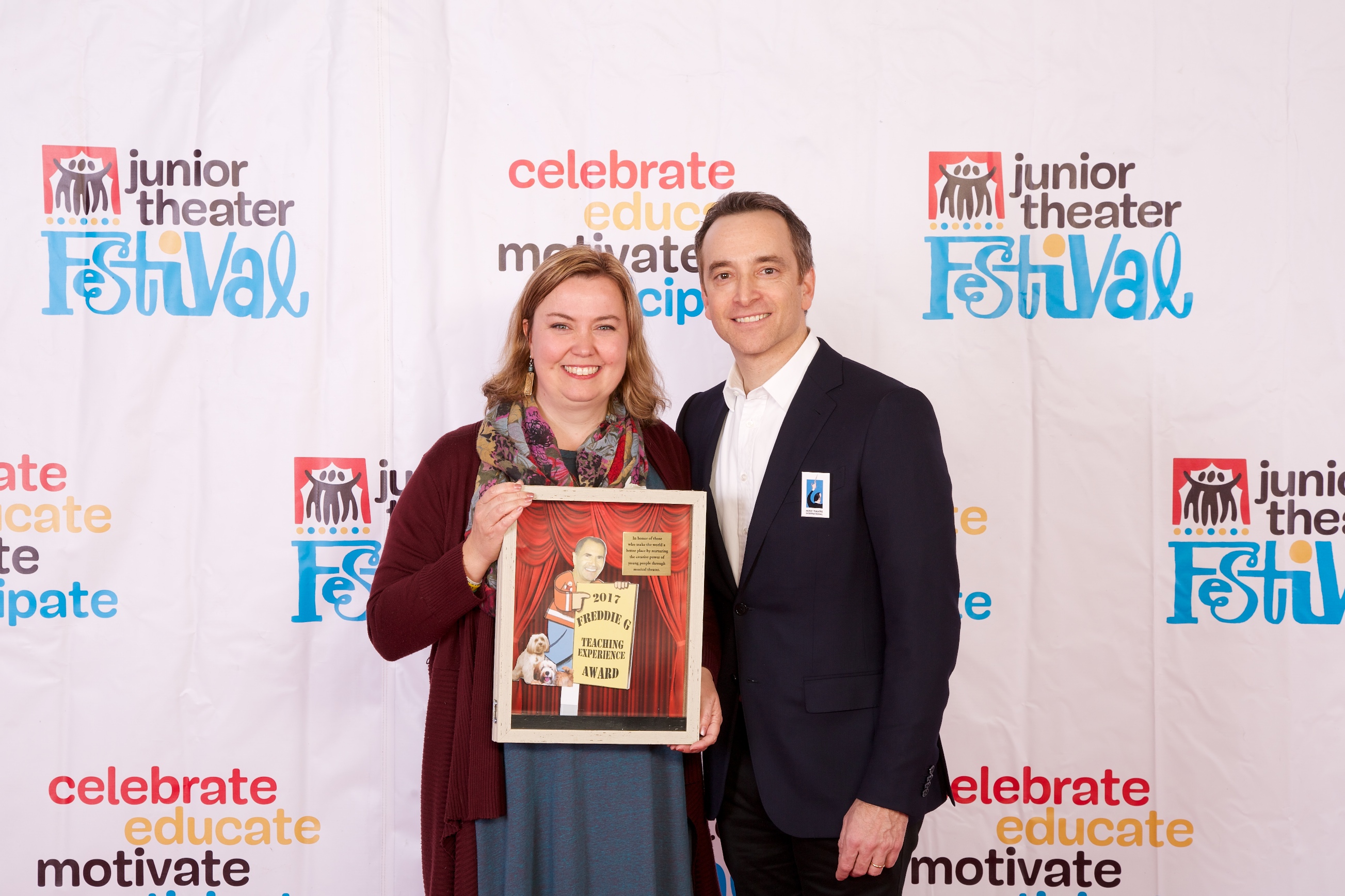 About Bay Area Children's Theater
BACT was founded in 2004 to enrich children's lives, inspire their imagination, and introduce them to lifelong enjoyment of theatre. Our goal in all we do is to bring high-quality artistic experiences to the families of the San Francisco Bay Area. Today, we serve more than 90,000 children and adults each year with professional productions specially designed to engage young audiences and theatre education for students in more than 10 East Bay communities
About Amber
Amber Dyson has worked in educational theatre as a director, educator, and performer for twelve years. She recently directed Bay Area Children's Theatre's Advanced Performers production of Beauty and the Beast JR and two pilot productions of shows for iTheatrics. A former member of Pacific Mozart Ensemble and regular in the San Francisco improv community, Amber recently contributed to a new work, The Flood. A devised collaboration between Un-Scripted Theatre Company and playwright Paul Heller, The Flood was performed as a benefit for the International Rescue Committee.
Shawna Linck — KIDSALIVE! — Oklahoma City, OK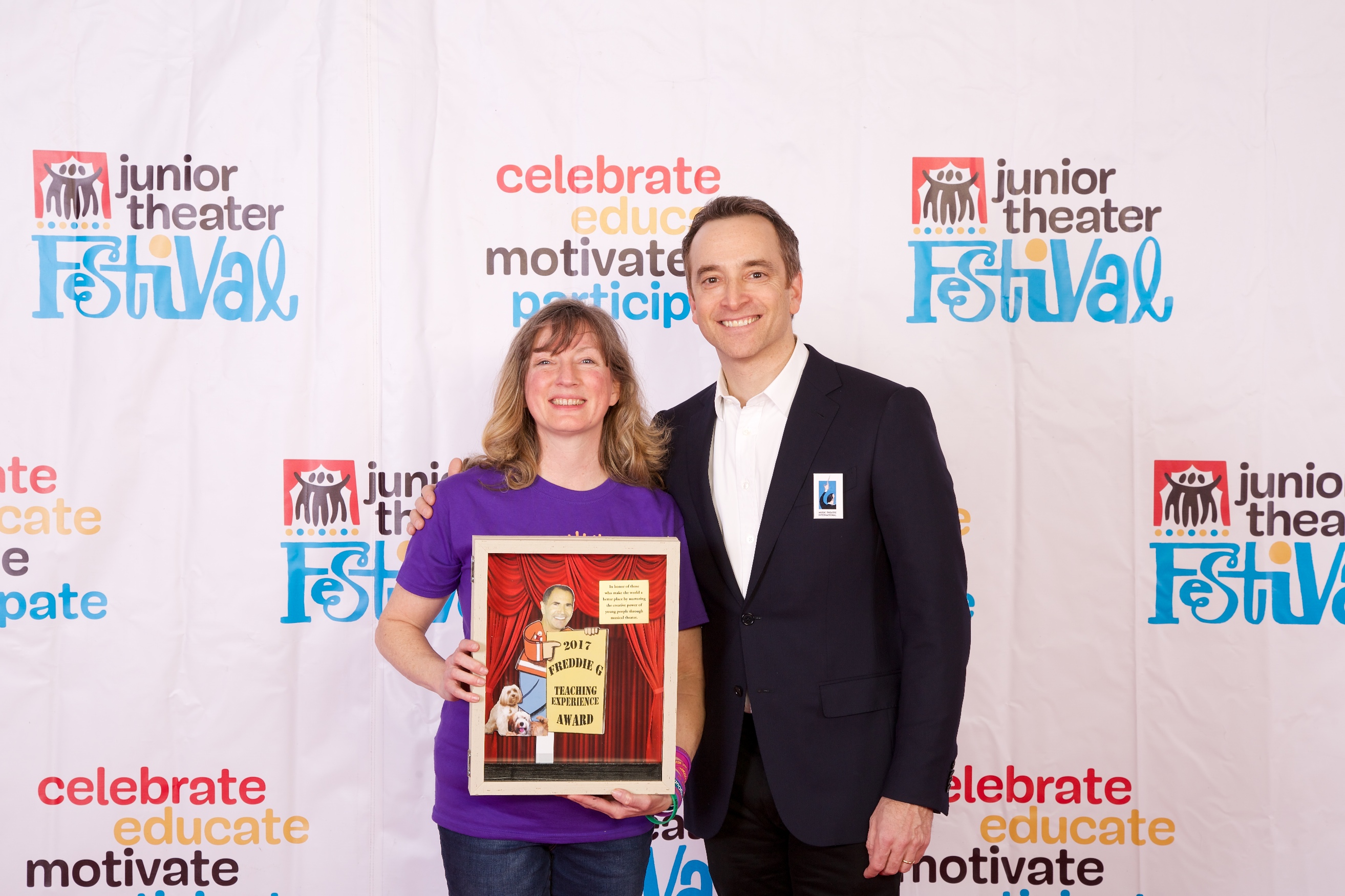 About KidsAlive!
KidsAlive!  is an Oklahoma City based youth theatre experience designed to harness the power of musical theatre to inspire excellence in leadership and teamwork among our youth. The principles of the JTF have been the cornerstone of our programming from Day 1. Each Fall/Winter our Performance Troupe takes a 15 minute piece out into the community to inspire underserved youth. Spring and Summer bring our Music Theatre Camps for Children of all abilities. We have grown from including children with special needs in our audience, to finding ways to partner with them on stage through our Kaleidoscope program.  This April, our Kaleidoscope has found "A Whole New World" when 6 children with special needs perform the lead roles in Aladdin, Jr. with a cast of 36 young performers to support them. 
About Shawna
Although I began dancing and performing as a child at the age of 3 (and by 9 started directing my own neighborhood children's theatre camp where I wrote the script, costumed, and directed the performances) my adult theatrical experiences didn't begin in earnest until 2000, when my youngest child was 2. We had an exchange student from Germany at the time, who was interested in performing, and after connecting him with a local community theater I found I was hooked myself. Soon I was not only performing, costuming and painting sets, but also choreographing and directing throughout the Oklahoma City Metro.  Theatre pretty much consumed our lives and I've never looked back.  I was the Education Director for a highly respected OKC community theatre for 7 years, and then founded KidsAlive!, a music theatre experience for children of all abilities.
Laurilea McDaniel — Mountain Ridge Middle School — Highlands Ranch, CO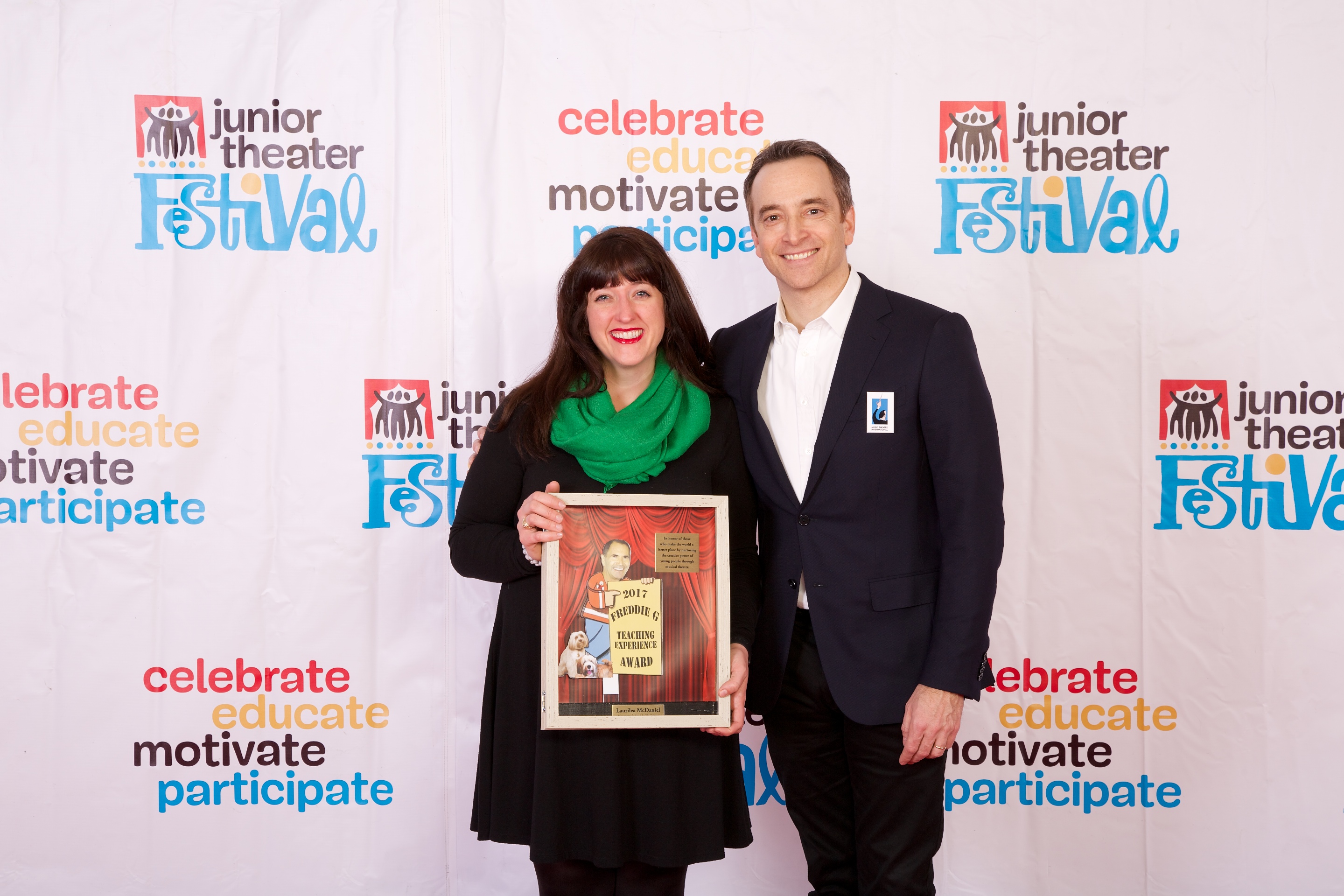 About Mountain Ridge Middle School
Mountain Ridge Middle School is exhilarating...teaming with students who are excited to learn and teachers who are excited to teach. The doors open at 6 am and by 7:00, the hallways and commons area are overflowing with students who are participating, and teachers and administrators who are supervising, a multitude of activities. These activities include such things as:  learning and practicing Technical Theatre skills, planning a STEM capstone project or helping plan projects for Interact Club-a community service based organization. In a nutshell, Mountain Ridge can be described as an academically rigorous, all-inclusive learning environment built on strong interpersonal relationships.
About LauriLea
There aren't many stories touting the success of people who did not reach their dream. Thank goodness for failure!  If I had pursued my dream of becoming a journalist, I would never have discovered the magical world of musical theatre. I hold undergraduate degrees in Theatre and Journalism with a master's degree in Theatre Education from Texas A&M University. Currently, I am the Director of Headstrong Theatre at Mountain Ridge Middle School  and Executive Director for Front Range Theatre Company, a non-profit community theatre, in Highlands Ranch, Colorado. In my fourteen years as an educator, I have taught kindergarten through college. Teaching middle school for the past eight has allowed me experience as director, costumer, set designer, lighting/ sound technician, stage manager, choreographer, publicity manager and make-up artist. Every day, I pass along my passion for musical theatre because I want to show students the doors it will open! 
Nicole Oliver — Conwell Kidz Drama Program — Jersey City, NJ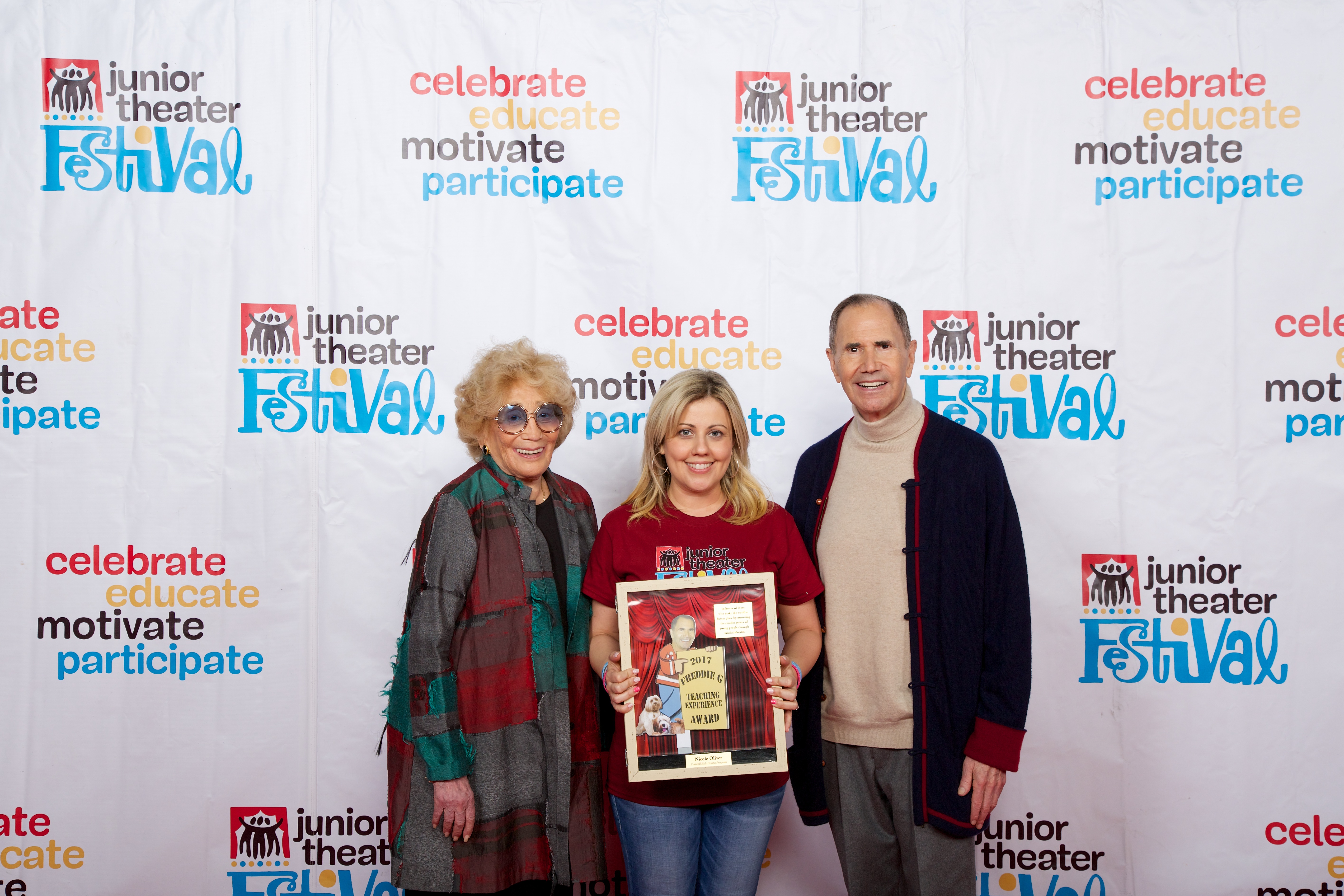 About Conwell Kidz
The Conwell Kidz Drama Program began in 2004 at Frank R. Conwell Elementary School (PS3) located in Downtown Jersey City. The program consists of students from grades 3-5 who are selected by an audition panel.  The program is a part of a S.T.E.A.M block which meets 2 times a week during the school day and after school as needed. In addition to performing 2 musicals a year, students have the opportunity to join the Core Group which meets an additional day a week during S.T.E.A.M. class.  Those students receive intensive conservatory type training and perform locally at community events (I Love JC Festival, All About Downtown Festival, Groove on Grove, Teacher of the Year Ceremony, Mayor Fulop's inauguration, etc.). 
About Nicole
Nicole Oliver graduated from Fordham University at Lincoln Center with a Bachelor of Arts in Theatre Performance. After graduating, Nicole worked as an actor doing regional theatre and Theatre for Young Audience contract companies. She found her love of teaching after performing in the Kaleidoscope Theatre Festival in Aberdeen Scotland.  It was there in which she was given the opportunity to teach some local youngsters a basic theatre workshop.  She quickly realized that she may have found her calling.  She went on to develop children's programming with regional theatre company, The Forum Theatre in Metuchen, NJ while actively pursuing a teaching position. She was hired as a drama teacher by the Jersey City Public School system in 2004, the 2nd largest district in the state of NJ.  Nicole was given the honor of "Jersey City Public Schools Teacher of the Year" for the 2016-2017 school year.
Mandy Seymore-Sensat — Inspiration Stage — Sugar Land, TX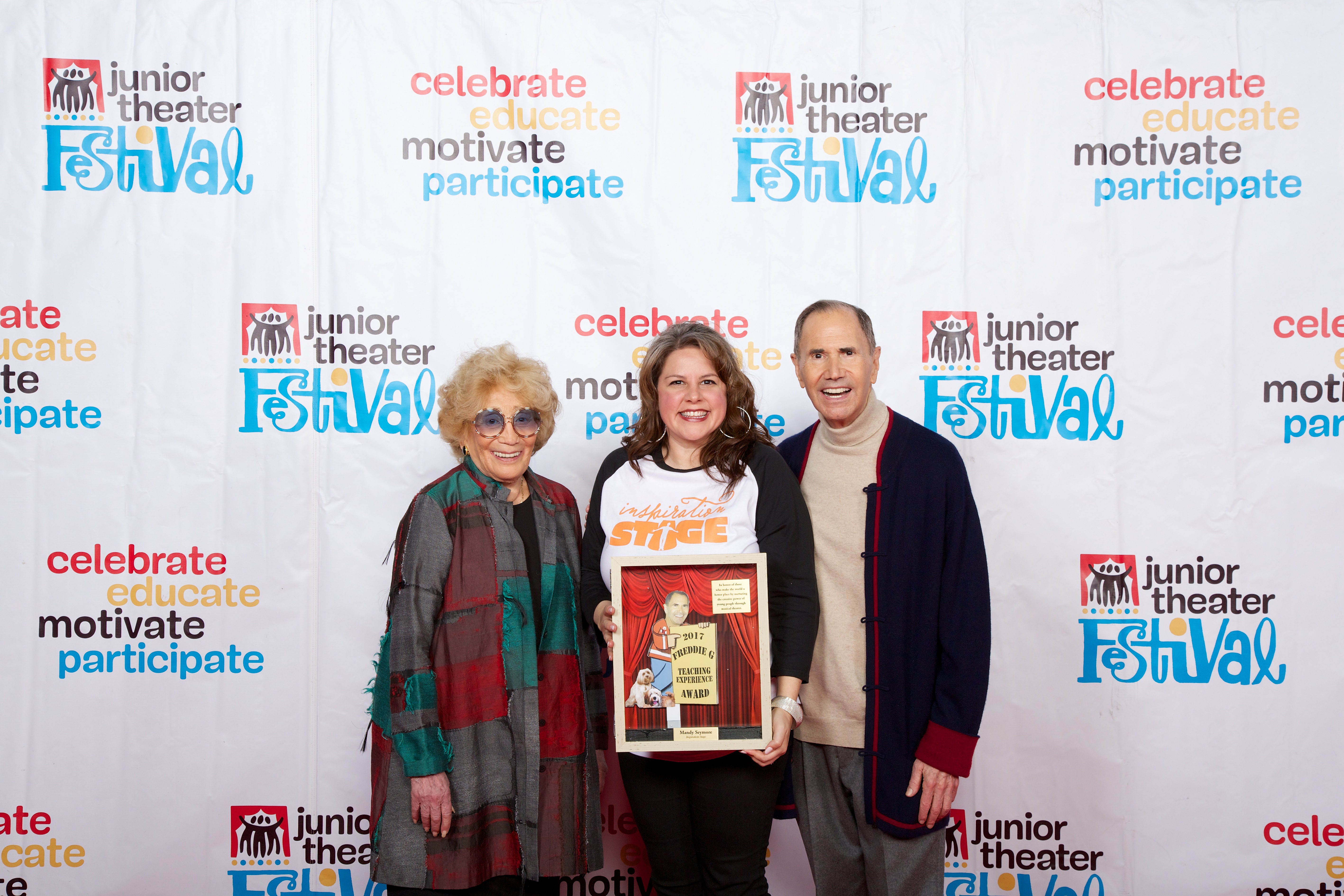 About Inspiration Stage
Inspiration Stage (iStage) is a thriving community theatre and performing arts studio located in Texas' historic Sugar Land Auditorium. iStage offers a full season of eight youth and four adult high-production-value shows annually. iStage troupes frequently travel to perform and participate in competitive festivals and noncompetitive conferences including iTheatrics' Junior Theatre Festival, Texas Nonprofit Theatres Annual TNT Youth Conference, and Texas Educational Theatre Association TheatreFest. In addition to its audition-only conservatory program (CITY), iStage offers private and group acting, dance, and musical theatre classes as well as a full summer of theatre camps.
About Mandy
Inspiration Stage founder and Artistic Director Mandy Seymore Sensat previously founded Center Stage, home of nationally-acclaimed and internationally-traveled Slightly Off Center Players (SOCP). She was education director for Fort Bend (TX) and Ocala Civic (FL) theatres. Mandy trained with SW Jazz Ballet Company for 15 years and started directing/choreographing productions at age 21. She has choreographed, directed, produced and acted in over 200 productions, garnering AACT and ACTF awards for acting and choreography. She is an acclaimed workshop facilitator and founder of SOCP's award-winning Rhapsody Dance Team and The Harlequin Players, thrice awarded Texas Nonprofit Theatres' Backstage and Esprit de Corps awards.
Daniel Stoddart — Hunter Drama — Cameron Park, NSW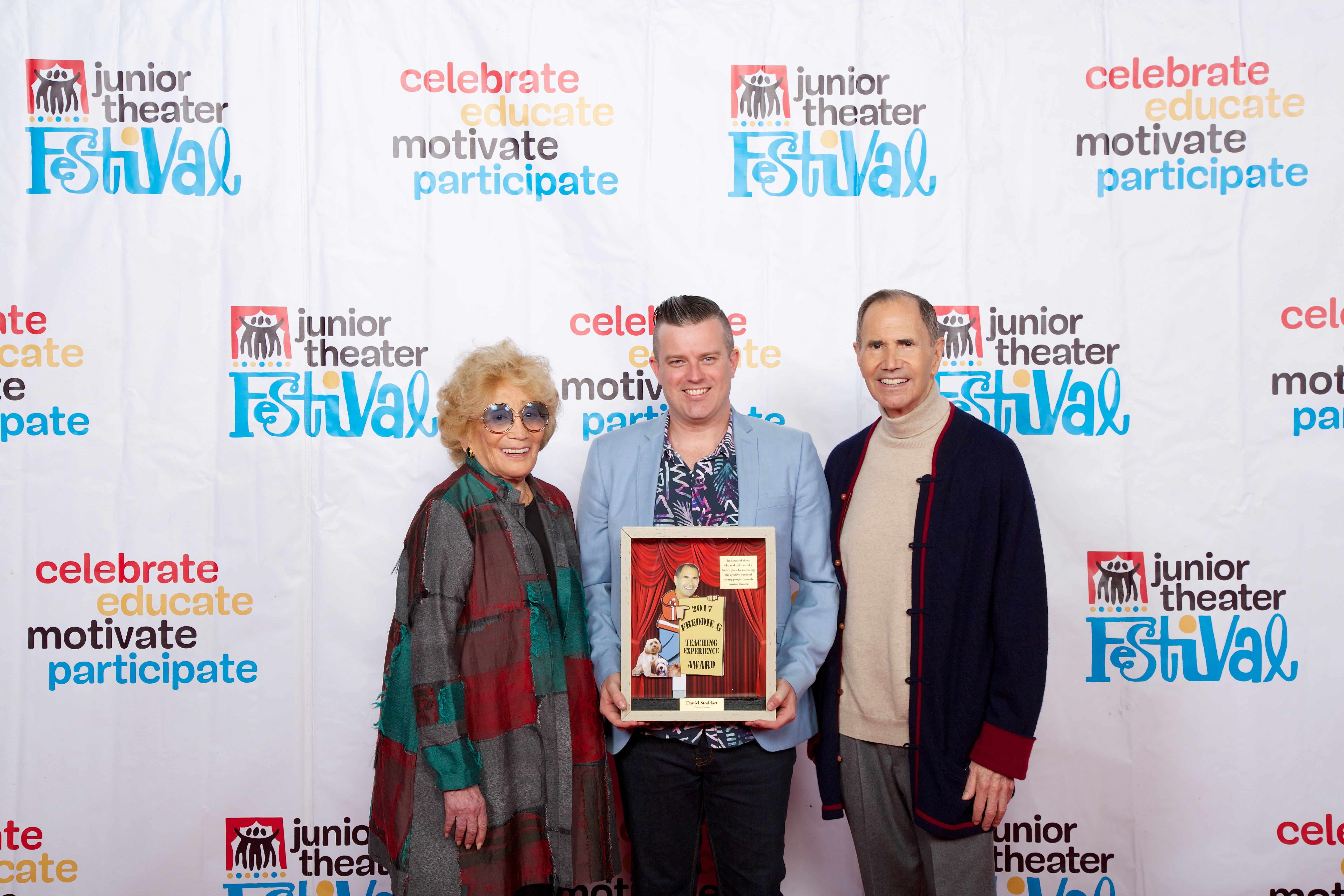 Hunter Drama
Hunter Drama's vision is to change the future by inspiring young people to be the best versions of themselves. As one of the front running youth theatre companies in Australia we currently have 300 students and offer weekly acting, musical theatre and screen acting courses for young people aged 5-18yrs. We present an annual production program of musicals and plays. We are currently expanding our program in the hope of building our own theatre to house our courses and productions.
About Daniel
Daniel is an actor, director, artist, producer, entertainer, singer, business owner, blogger, designer, entrepreneur, public figure, teacher and writer. He is a busy guy! Daniel is the Founder and Owner of Hunter Drama and was the Artistic Director for 10 years. Daniel is a multi-award winning actor and director. Daniel is perhaps best known in Australia as one of the stars in the publicly acclaimed Ultra Swing Lounge which has been performing to sell out audiences all over Australia since 2004. Daniel is also an AusGrid Achievement in the Arts Award recipient for his services and contribution to the arts in Newcastle and the Hunter region. He has been awarded with the keys to the City in Elizabeth City, North Carolina for his contribution to the development of international arts collaborations. He currently stands as President for the City of Newcastle Drama Association.