CHITTY CHITTY BANG BANG Now Available For Licensing
CHITTY CHITTY BANG BANG Now Available For Licensing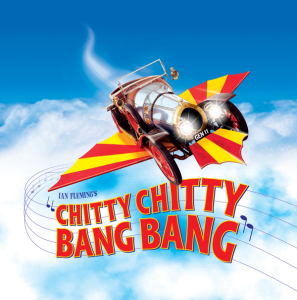 Take a fantastic musical adventure with an out-of-this-world car that flies through the air and sails the seas! Based on the beloved 1968 film version of Ian Fleming's children's book, and featuring an unforgettable score by the Sherman Brothers (Mary Poppins),
Chitty Chitty Bang Bang
is one family-friendly blockbuster that audiences will find "Truly Scrumptious".
An eccentric inventor, Caractacus Potts sets about restoring an old racecar from a scrap heap with the help of his children Jeremy and Jemima. They soon discover the car has magical properties including the ability to float and take flight. Trouble occurs when the evil Baron Bomburst desires the magic car for himself. The family joins forces with Truly Scrumptious and batty Grandpa Potts to outwit the dastardly Baron and Baroness and their villainous henchman, the Child Catcher.
Filled with amazing stage spectacle and unforgettable songs, including the Academy Award nominated title song,
Chitty Chitty Bang Bang
is ultimately a feel-good story about the power of family and the bonds created to overcome any obstacle. The large cast and opportunities for true stage magic make this a highly rewarding show for any group looking to bring a large-scale production with great name recognition to their theatre.
Watch Exclusive Video From Productions Around the World!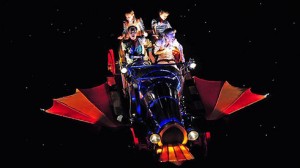 Continue exploring Chitty Chitty Bang Bang with our high-flying
video playlist
featuring clips of the show from the
National Tour
to productions at
Utah's Hale Center
and
Pennsylvania's Fulton
!
Order Your Free Perusal Copy of the Script Today!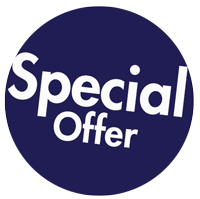 For a limited time only, you can read a free perusal copy of the libretto for Chitty Chitty Bang Bang. Log in to your My MTI account and select the show from the dropdown menu (it will appear free of charge), or call your licensing agent to order an electronic version or hard copy today!
Offer valid through 09/08/2014.