Cindy Says: A Budget? It's Better Than Counting Sheep
Cindy Says: A Budget? It's Better Than Counting Sheep
Budgets can be rather stressful to create, challenging to maintain and seem to use the polar opposite skill set of anyone who prides himself or herself on being creative. However, a budget is nothing more than a plan for your artistic vision in numbers, and a working budget actually requires a great deal of creativity. Here are a few key points to remember as you design this "work of art" that may someday save your program.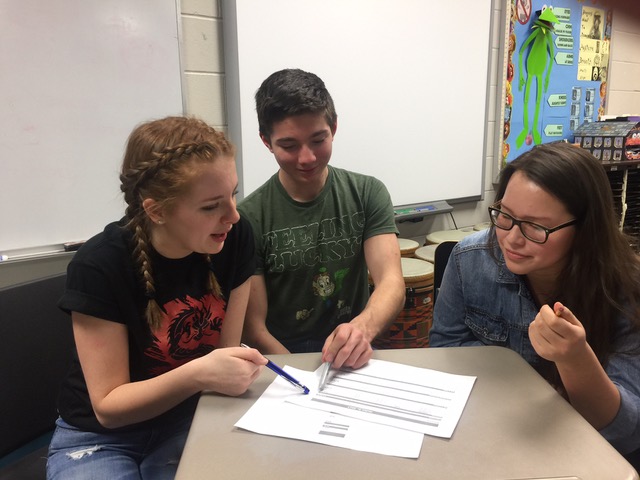 "I don't need a budget; my program is fully funded by the school board!"  One of your best defenses in times of budget cuts is your ability to prove your program is financially sound in addition to positively impacting your students and community. A clear budget gives a real picture of your program's sustainability and helps you avoid surprises.
Assess the income you have to produce your show, but be realistic. Painfully realistic. Overspending has shortened the life span of many a program. Maybe Cinderella doesn't need six rows of expensive trim on her gown!
It is important to charge SOME sort of admission for your musical. This investment conveys to your community that what you are doing is valuable. This revenue can offset expenses, go towards improving equipment or serve as seed money for your next show.  And that may turn out to be an early Christmas present during pre-production meetings!
Trimming expenses is one way to reach your budget goals. Harold Hill and Marian's scene on the bridge might be just as effective in front of a curtain instead of the expense of an additional backdrop or building an entire set piece.  Another way to trim expenses is to increase your income through fundraising. Your students are always among your best resources, and this is especially true when it comes to fundraising. That is another column of its own, but many programs survive because Fundraising Can Be Fun. Really.
Taking the time to create and maintain a budget will ensure your musical theatre program is the best it can be and sustainable year after year.
And isn't that our life's ambition?  Sleep better and create that budget!