Cindy Says: Design your budget like your show- with artistry!
Cindy Says: Design your budget like your show- with artistry!
When we flip the calendar to April, many of us may have stress about taxes that can affect our ability to rest, relax and even engage with friends. I have heard horror stories about directors who have even more stress about their musical budgets…especially when three mics needed replacing at the last minute!
Budgets can be stressful to create and challenging to maintain, as they seem to utilize theopposite skill set of anyone who prides themselves on being creative. However, a budget is nothing more than a plan for your artistic vision in numbers, and a useful budget actually requires a great deal of creativity.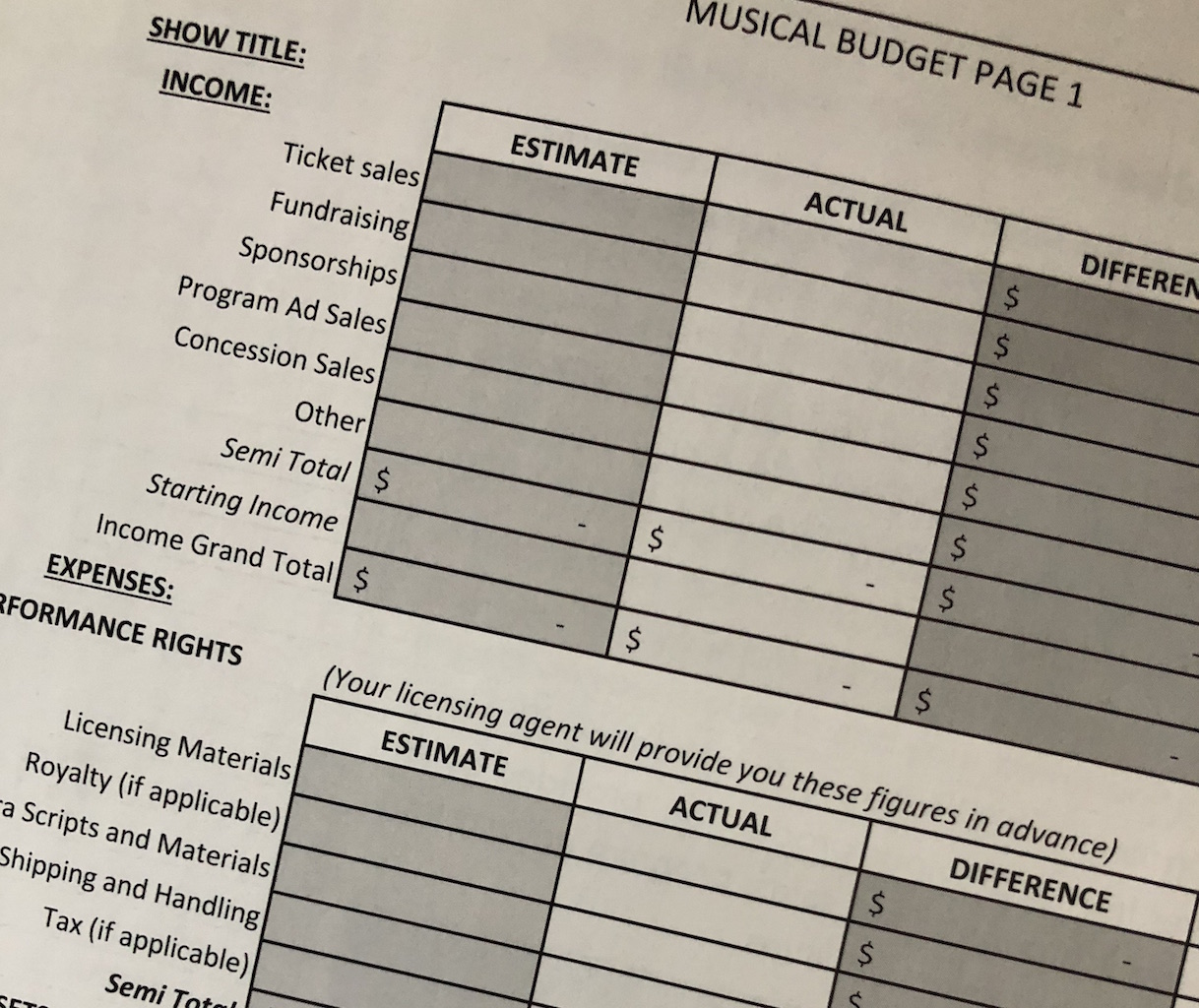 Income Versus Expenses
Every budget has two key components: income and expenses. The amount of income you have to spend on your production is the ultimate boundary. You may want your students to fly in Peter Pan JR., but do you have the budget to hire Flying by Foy? As you create and maintain your budget, you'll be looking for ways to maximize your income while minimizing your expenses.
Income
Start by assessing the income you have to produce your musical. This capital may include money left over from last year's production, money provided by an activities fund, and money earned through ticket sales, program advertising, sponsorships and other fundraising activities. Here is the secret: BE REALISTIC. It is better to underestimate income, which will create a little cushion within the budget.
Charge admission.
It is important to charge an admission fee for your musical. This fee conveys to your community that what you do has value. If it is not possible to charge a set price for tickets, ask for a donation of any amount to offset the expenses of putting on the show.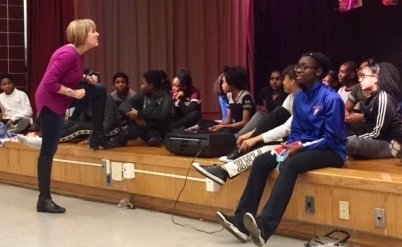 My estimate is over budget! Now what?
If your estimated budget is out of balance, you have two options: 1. Look for ways to reduce costs, or 2. Find ways to increase your income.
A few best practices for keeping expenses in line:
•Borrow items rather than purchase
•Repurpose, repaint and refurbish
•Ask hardware stores for "oops" paint
•Use actors as scenery
•Ask the custodian. He knows where every treasure in the building is.
•Get your "wish list" for donations out on social media
•Have students supply a base costume
•Put students in charge of fundraising
Budgets equal sustainability. It is your artistic vision that will provide you the boundaries to make smart decisions. No stress necessary, no matter what month it is! CR