Cindy Says: Sharing Gratitude with your Students, it's transformative!
Cindy Says: Sharing Gratitude with your Students, it's transformative!
I must admit, I am still living in the afterglow of our first Junior Theater Celebrations in New Zealand and Australia… a welcoming and beautiful world "down under" where kids break into song and dance, where jazz hands come with sparkle fingers, where most problems are solved with gaff tape and most importantly, where young lives are positively transformed one musical at a time. Sound familiar? Except for the charismatic accents, this scenario might be in any one of your rehearsals. It became clearer to me than ever before that the emphasis on collaborating, creating, communicating and having fun are indispensable components of our noble charge of teaching musical theater to kids, and that the basic DNA in our profession is the same anywhere in the world.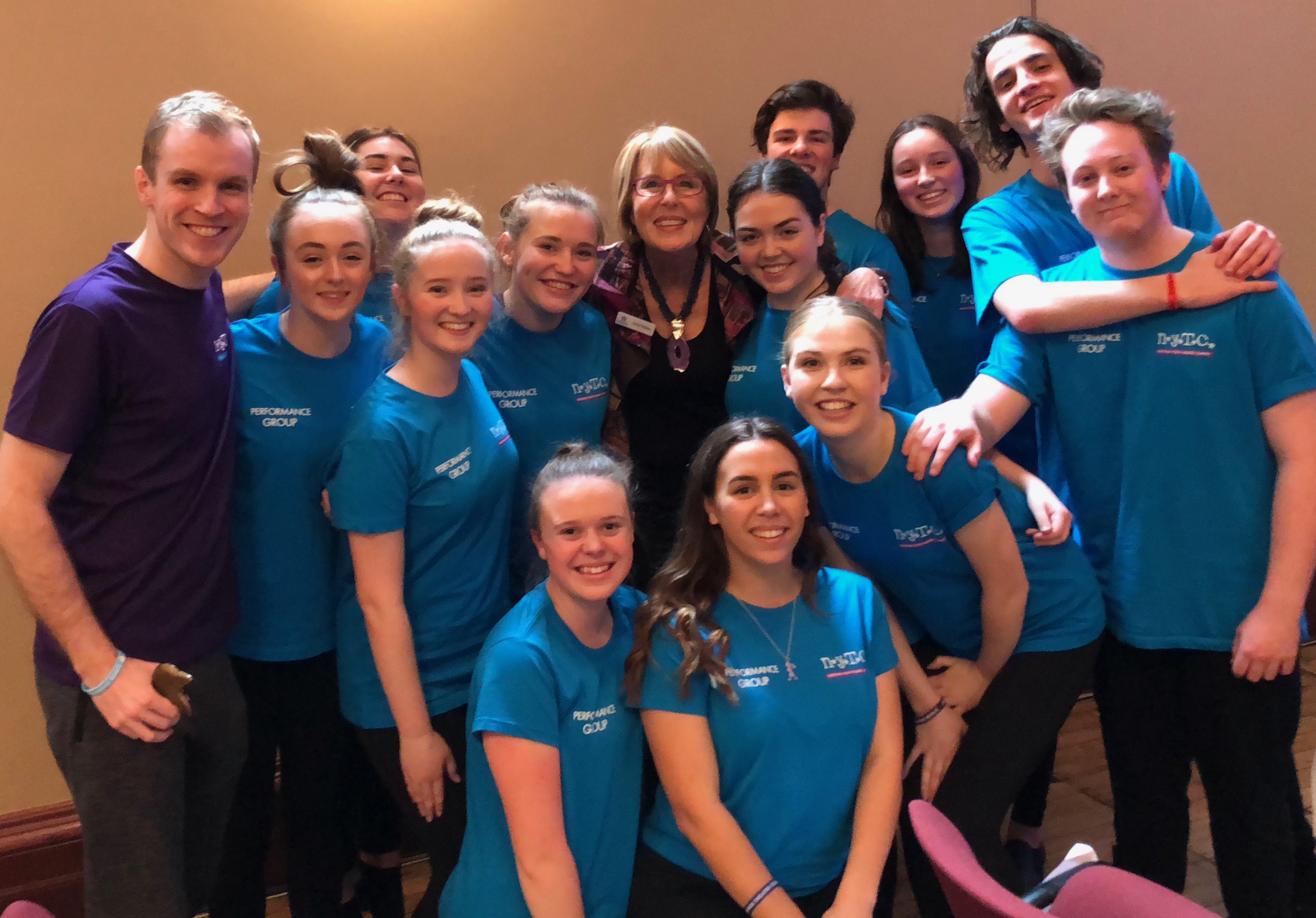 As we sing and dance our way into the holiday season - a season where media constantly reminds us to be grateful, giving and kind - take a moment to appreciate how exceptionally fortunate we are to share this profession. Here are a few "words to the wise" to share with your kids:
• Let your students know you are grateful for them. It may be as simple as the way they enter your room or how they skillfully balance their schedule during tech week. Appreciate that all kids are unique and let them know.
• Remind your students to show gratitude. Work it into a theater game, encourage your students to detail in writing what they learned from doing the show and share with administration, school board or funders.
• Support a cause or local charity as a group. I know your concert schedule is packed, but kids should experience what those actions mean to those who receive the kindness. It could be life changing.
• Be consistent . Like all skills, gratitude is not learned in one lesson.
• Emphasize traditions with your cast. They can be silly, short and inexpensive, yet your ensemble will be enthusiastic and look forward to the message Tevye sang about with enthusiasm.
• Breathe and reflect upon the many ways you are teaching young people the joy and art of theater. A superlative way to claim you are an educator in my book.
So grateful that our joyful profession translates in every part of the world! The happiest of holidays to all!
And I almost forgot! If you need a last-minute Holiday Gift for anyone who loves musical theatre and kids as much as we all do, I recommend "The iTheatrics Method: The Quintessential Guide to Creating Quality Musical Theatre Programs." Published by GIA and available from Musicals.inc, GIA and Amazon. Many of you who teach in the Broadway JR world are included in the book! We are all happy to sign it when we cross paths!