Cindys Says: Mentorship
Cindys Says: Mentorship
One of the experiences I treasure about sharing theatre education around the U.S. and the world is meeting and learning from adults with varied and interesting backgrounds that make a difference with kids. I know you would agree that we have the privilege of teaching with the "universal language" of theatre in our toolkit, so I thought I would spotlight a story about mentorship and the far-reaching benefits.
I would like you to meet Heidi Freas, one of our Junior Theatre Festival Professional Development attendees who generously shared with me how her journey in theatre and Professional Development inspires and enriches her day to day career.
Heidi began dancing as a young child and attended college on a dance scholarship, although she never imagined dance and movement would remain an essential part of her life. She went on to graduate school and earned a master's degree in Occupational Therapy, was an OT clinician in the hospital system, and twenty-three years ago returned home and took over as an owner and operator of her family's skilled nursing facility. 
Around that same time, Heidi began volunteering and working with the local community theater youth and adult productions. Being involved with an active youth theatre program connected her to the enrichment opportunities with iTheatrics and MTI.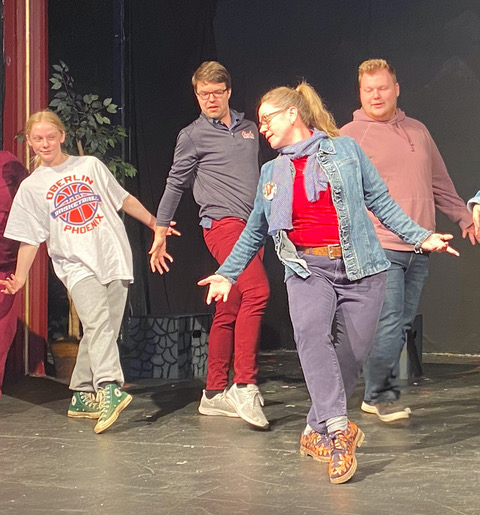 A large part of her career is based around sharing information, training staff, and communicating with a team to better care for her residents. Heidi says her career, especially throughout the pandemic, has been emotionally, physically, and spiritually taxing. Theater and working with youth were not only a welcome distraction, and became an essential outlet to escape the stress and uncertainty surrounding the pandemic. Participating in the professional development track over the years, Heidi realized how valuable the information has been in shaping her as a director both in the theater and her career. The tools have transcended far beyond the walls of a theater or green room.
Mentoring in the theatre is about inspiration, care, and support of others, but it transforms us, too, at many levels…heart, mind, body and soul.  
I strongly encourage you to start reinforcing mentorship skills below with your students and your team. Remember, they may be the next director.
• Active listening and asking powerful open-ended questions.
• Empathy, putting yourself in another's situation.
• Fold the learning process into YOUR life as well.  
• Know when to talk, when to demonstrate, and when to take a back seat.
• Allow everyone to make mistakes, including you.
Finding or becoming an inspirational mentor is a healthy step to wellness in the arts.
Maybe it's you!
~CR
Follow the fun @mtishows on Instagram, Facebook, and Twitter.