Disney's The Little Mermaid Now Available For Licensing!
Disney's The Little Mermaid Now Available For Licensing!

License Disney's The Little Mermaid Today!*
In a magical kingdom beneath the sea, the beautiful young mermaid Ariel longs to leave her ocean home to live in the world above.
Based on one of Hans Christian Andersen's most beloved stories and the classic animated film,
Disney's The Little Mermaid
is a hauntingly beautiful love story for the ages. With music by eight-time Academy Award winner Alan Menken, lyrics by Howard Ashman and Glenn Slater, and a compelling book by Doug Wright, this fishy fable will capture your heart with its irresistible songs including "Under the Sea," "Kiss the Girl," and "Part of Your World."
Ariel, King Triton's youngest daughter, wishes to pursue the human Prince Eric in the world above and bargains with the evil sea witch, Ursula, to trade her tail for legs. But the bargain is not what it seems and Ariel needs the help of her colorful friends Flounder the fish, Scuttle the seagull, and Sebastian the crab to restore order under the sea.
Disney's The Little Mermaid
offers a fantastic creative opportunity for rich costumes and sets, and the chance to perform some of the best-known songs from the past 30 years.
*Some international and U.S. restrictions may apply.
Watch Exclusive Performances and Backstage Videos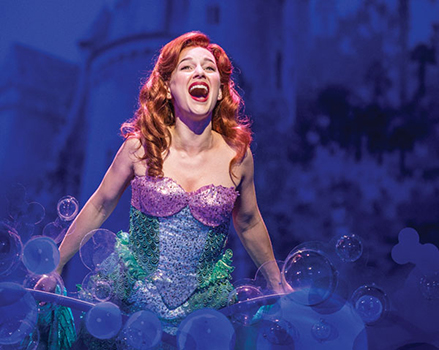 Continue exploring
Disney's The Little Mermaid
with our Video Collection featuring clips of the show and in-depth interviews with the Original Broadway Cast.    
Order Your Free Perusal Copy of the Script Today!
For a limited time only, you can read a free perusal copy of the libretto for 
Disney's The Little Mermaid
. Log in to your My MTI account and select the show from the dropdown menu (it will appear free of charge), or call your licensing agent to order an electronic version or hard copy today!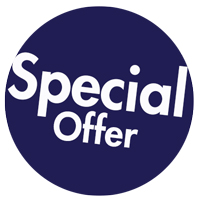 Offer valid through 9/28/2015. All perusal librettos must be returned to MTI and shipping costs are the responsibility of the customer.