Dr. Seuss's THE CAT IN THE HAT - A Brand New TYA Play Avaiable for Licensing
Dr. Seuss's THE CAT IN THE HAT - A Brand New TYA Play Avaiable for Licensing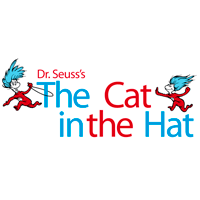 The National Theatre's production of
Dr. Seuss's THE CAT IN THE HAT
is a lively, engaging "play with sound effects" for performance by adults for young children. Not a word has been touched or added to Dr. Seuss's classic, ensuring anyone who's read the story will find themselves transported into the world they've always imagined.
MTI is delighted to announce that the
play-version of Dr. Seuss's THE CAT IN THE HAT
is the newest addition to our
Theatre for Young Audiences Collection
(shows that usually have cast requirements of 6-12 actors, and have running times under 90 minutes) and is now available for licensing.
Dr. Seuss's THE CAT IN THE HAT
is
30 minutes in lengt
h, boasts a small cast and has minimal scenic needs. Please note,
Dr. Seuss's THE CAT IN THE HAT
is not a musical. It is a play that includes copious music cues and sound effects.
MTI has been fortunate enough to bring some of Dr. Seuss's other memorable characters to the stage, most notably in the Ahrens and Flaherty musical,
SEUSSICAL
.  The world of Dr. Seuss proved so popular with performers and audience members alike, MTI developed a
SEUSSICAL JR.
(for the MTI Broadway Junior Collection) as well as
SEUSSICAL TYA
(which is currently one of the longest running touring productions in Theatreworks USA history).  Because of the overwhelmingly positive response to Dr. Seuss' creations in musical form, it was only natural that MTI give its audiences more of what they wanted...The Cat in the Hat, this time as a special dramatic play.

Dr. Seuss's THE CAT IN THE HAT
was adapted for the stage and originally directed by Katie Mitchell. Famous for her heavy and intense productions of great dramas, Mitchell stated "the impulse to do this show is just an act of love from me to my child. And through her, for other children. I want to share the idea of making things, and storytelling and theatre, with little people."
The Cat In The Hat
was first published in 1957 as
Dr. Seuss
's second book for children. It marked the transition of Theodor (Ted) Seuss Geisel from successful advertiser, illustrator and political cartoonist to world-famous children's author.
Dr Seuss
's
The Cat In The Hat
(the first Random House Beginner Book) changed the way our children learn how to read. The curious rhyming tale is still adored 50 years on with over 11 million copies in more than 12 different languages in print today.
Helpful Resources for Your Production
A
Production Pack
provided with each standard rental, outlines in incredible detail every aspect of the National Theatre's design. From costume plots, to prop construction, and even sound cues this unique tool makes the "behind the scenes" portion a breeze!
Included is a link to download every sound effect and background track for the show.
You'll also receive a
DVD
of the National Theatre's production of THE CAT IN THE HAT (preview below):

Production Pack Samples: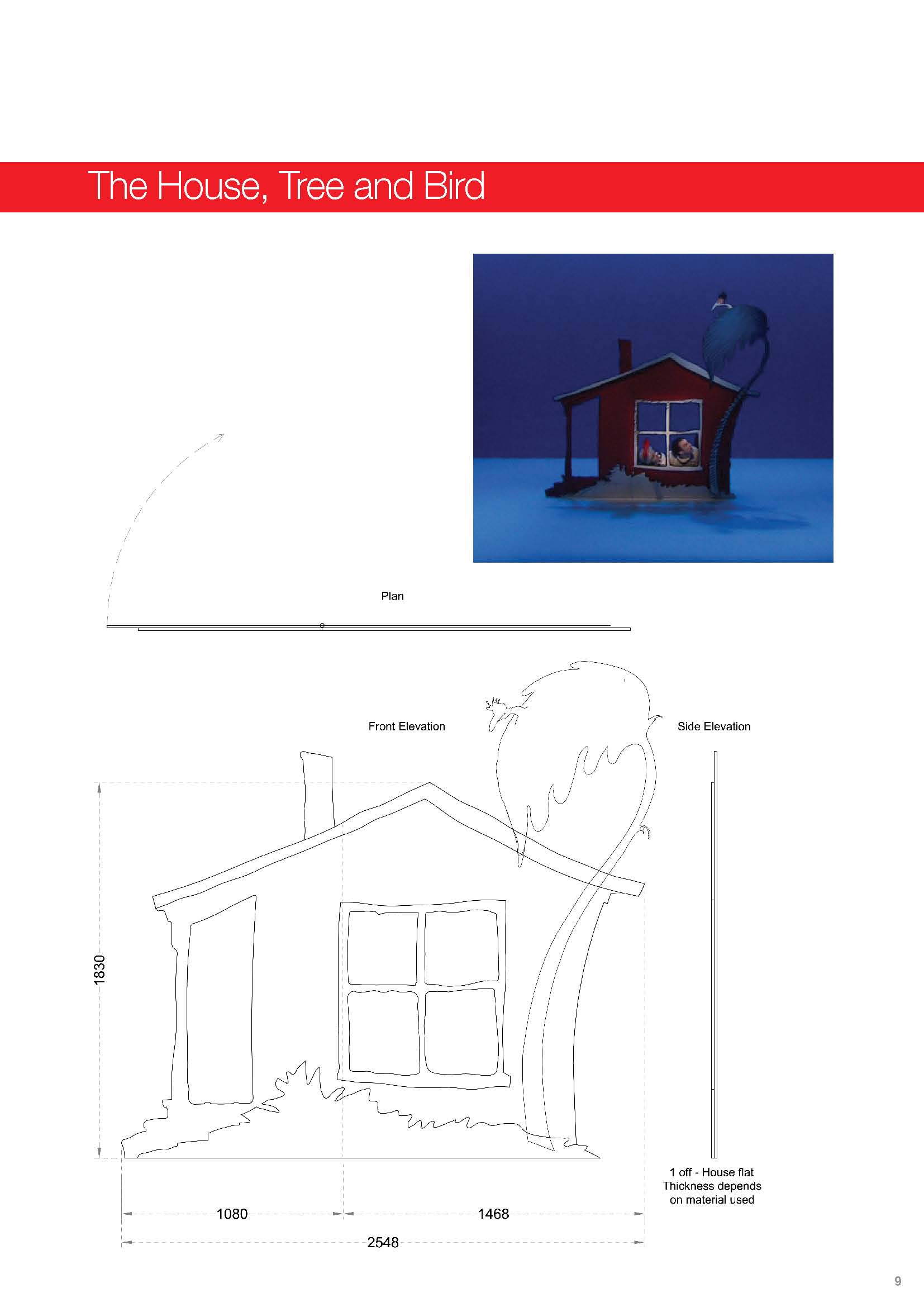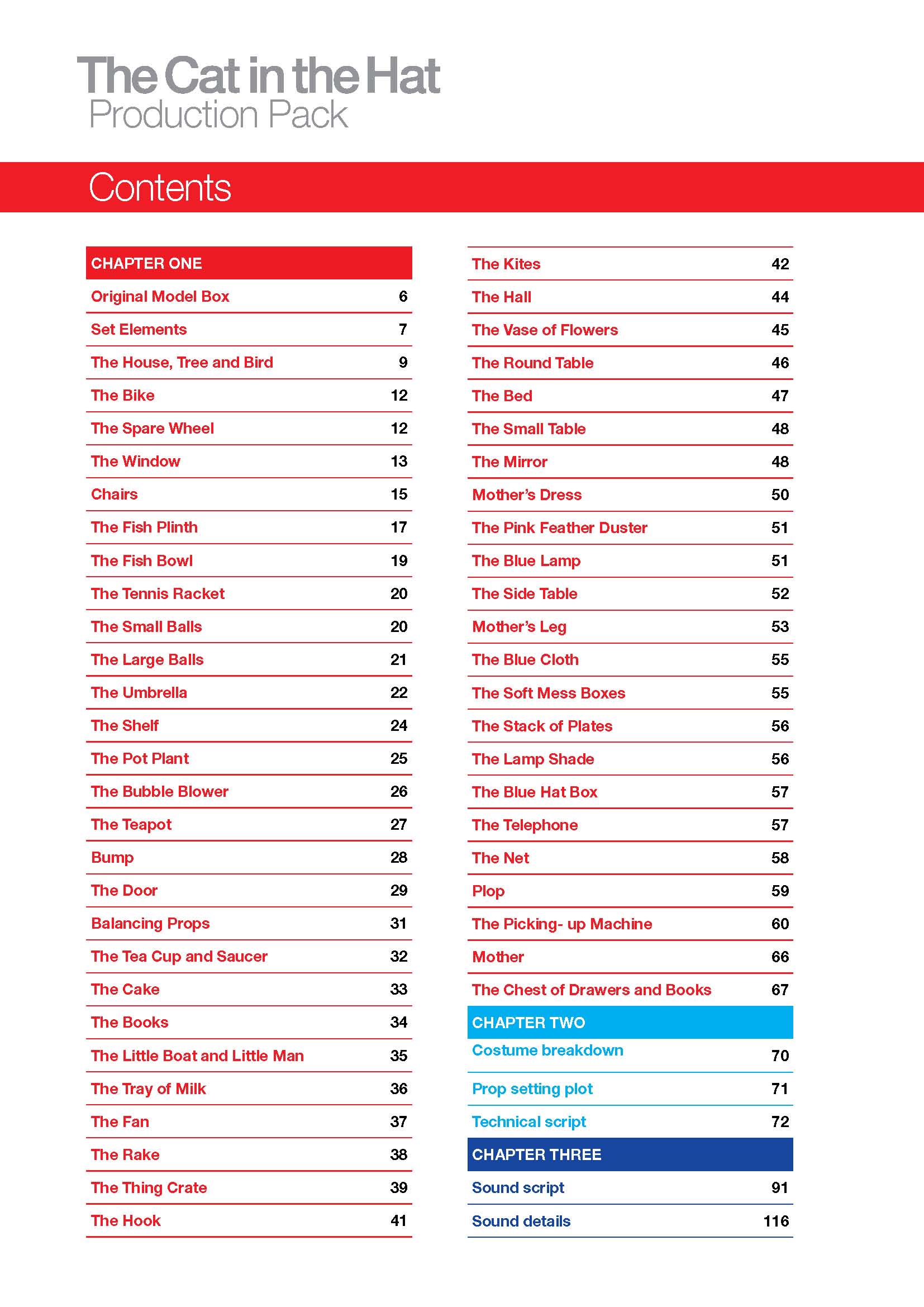 Then he said,"That is that."And then he was goneWith a tip of his hat.
Click here to learn more about Dr. Seuss and his books!
Click here to learn more about The Royal National Theatre!